Disclosure: As an Amazon Associate and member of other affiliate programs, I earn from qualifying purchases.
No, no...it's not what you think. I'm sure they'll hit sometime in February but all's well right now. What I'm talking about is my winter blues decor.
I'm always stumped, and a little burned out from decorating for the holidays, and I never know what to do to make the house feel cozy so I just put back what was out before Christmas and call it done.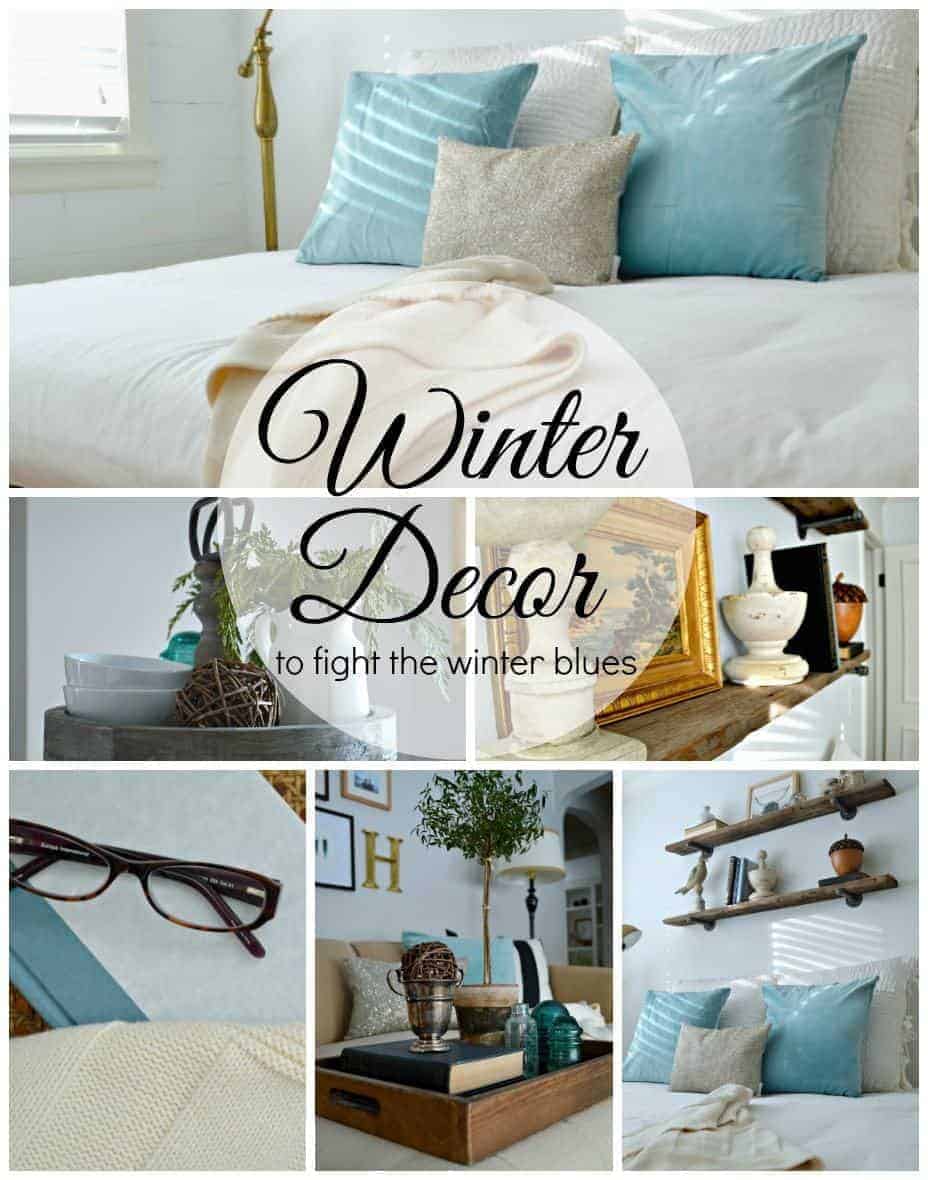 This year though I wanted to add a little sparkle and winter color to the house, something that would help lift my spirits during our long and dreary winter.
I wasn't quite sure what I wanted to do or what colors I wanted to use.
My stash of pillow covers, my go-to decor when I want to change a room, had either dark or spring colors, not what I was looking for, so I decided to head to IKEA to see if I could find some inspiration, on a budget of course.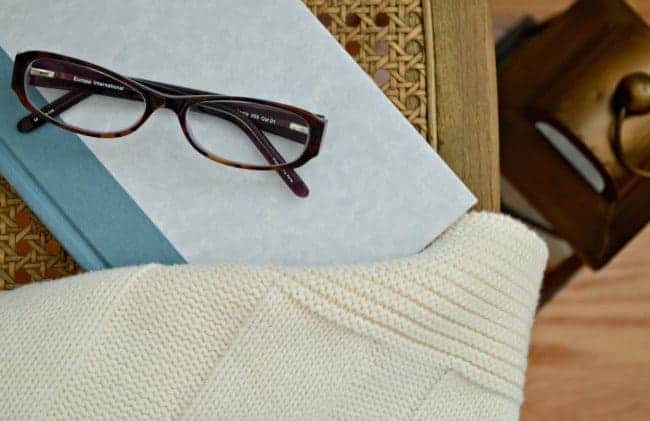 I don't go often because it's always so crowded, but luck was with me and it was empty the afternoon I went, so I spent two hours walking around, taking my time and looking at everything.
Not how I usually shop, but I sort of enjoyed myself and came away with 4 icy blue, velvet pillow covers, a steal at 8 bucks each.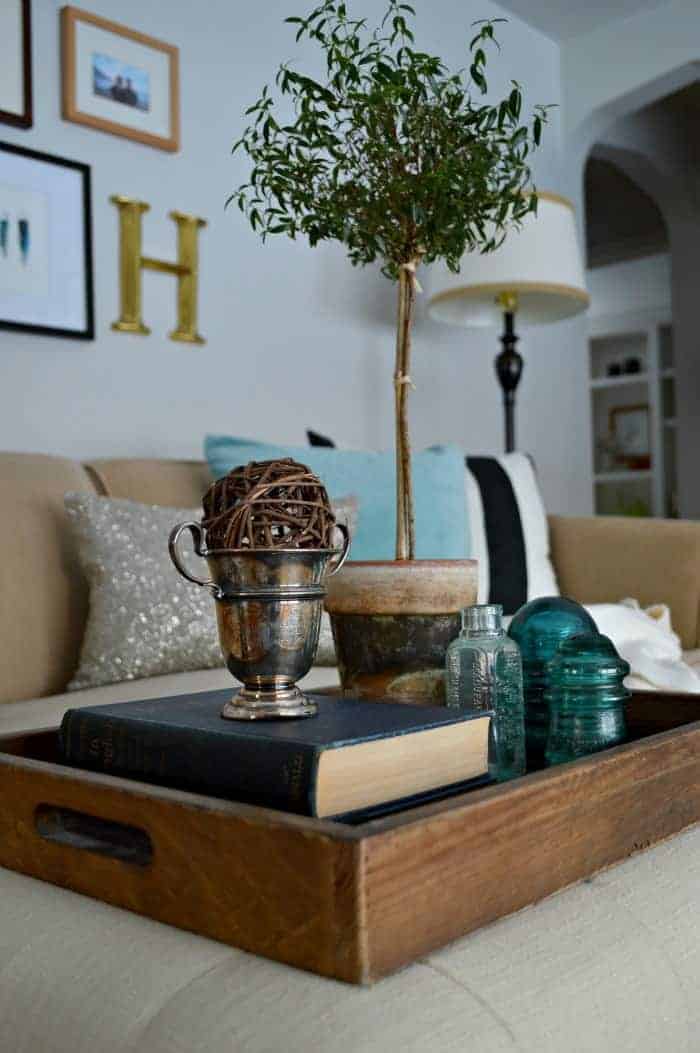 My next stop was HomeGoods but by the time I got there I was so done.
I did a quick loop through and came out, in record time I might add, with a $20 silver beaded pillow for my DIY platform bed.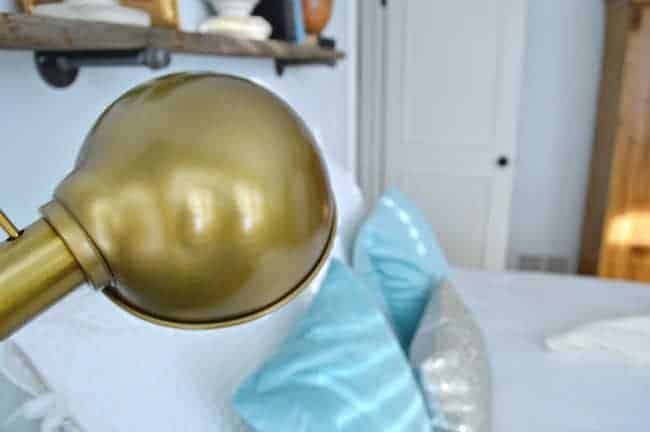 I was done shopping, and my budget money was gone, so the rest of my look was going to have to come from my stash.
I had just enough to sprinkle a little bit of winter blues in each room.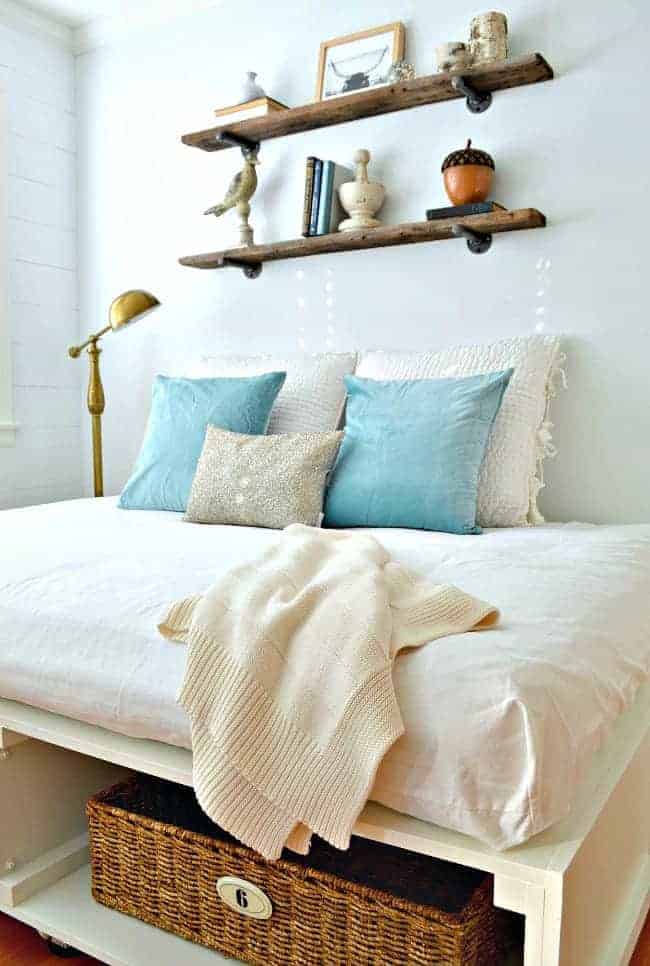 I like the change and I'm hoping that it'll help get me through the winter, or at least through January and February.
Last year our winter lasted 6 long months so I'm crossing my fingers that we don't have a repeat.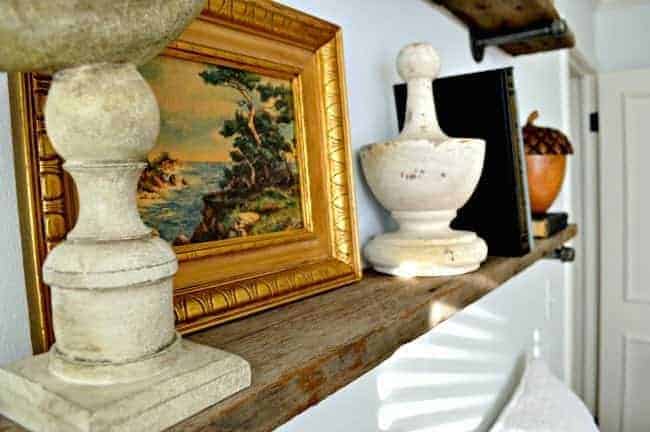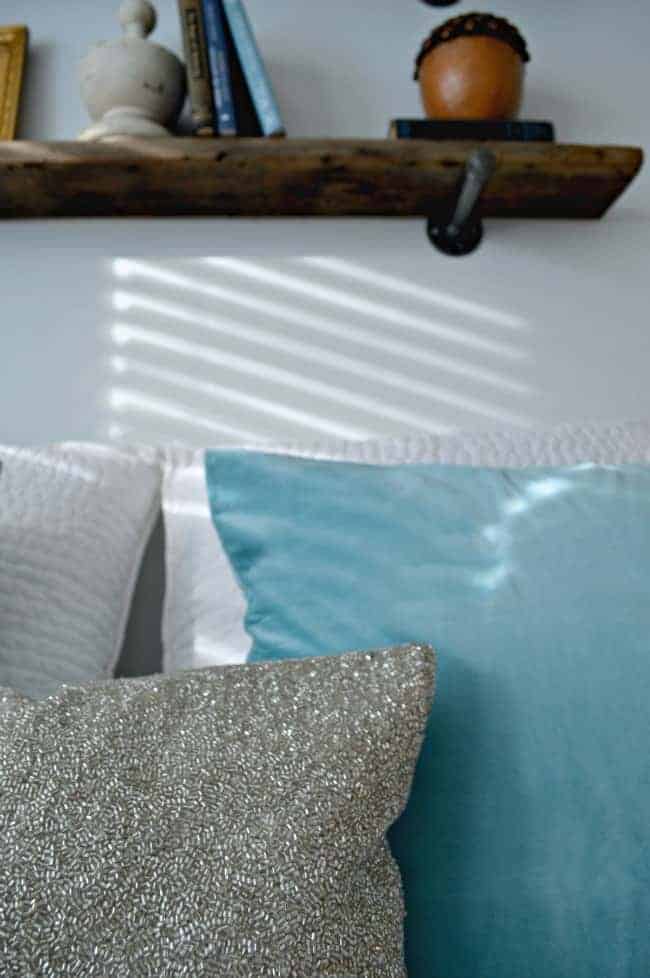 What about you? Do you do any winter decorating?