This post may contain affiliate links, please see our policy for details.
I've been waiting to install our barn wood shelf since we started the kitchen last January and we finally finished it the day before Christmas.
It's not exactly the way I pictured it would be but when you're doing a renovation in any room, you need to be open to changing plans and doing what's best for the space (not what you've been picturing in your mind).
That's the biggest lesson I've learned through this whole kitchen remodel.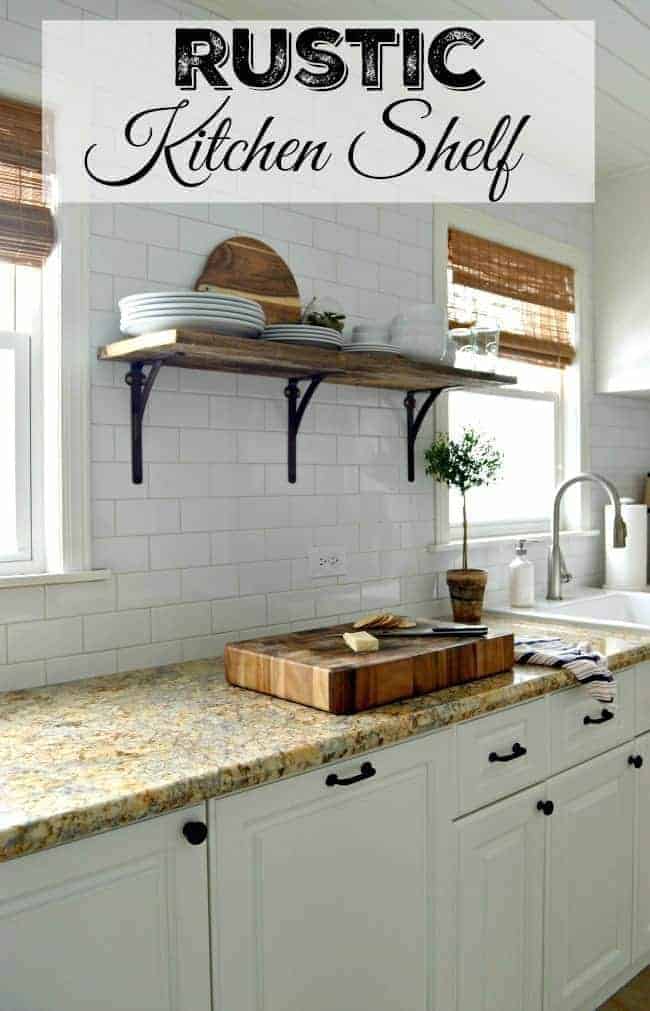 Originally, I wanted two barn wood shelves on the window wall of the kitchen, in place of a cabinet that was up pre-renovation, but once we installed the first one it was pretty clear that two would be too much.
Well…if truth be told, it was more clear to the hubs (who didn't want to do more work on Christmas Eve day) than it was to me but I'm not sure if I was trying to hang on to my vision or if one shelf really looked best.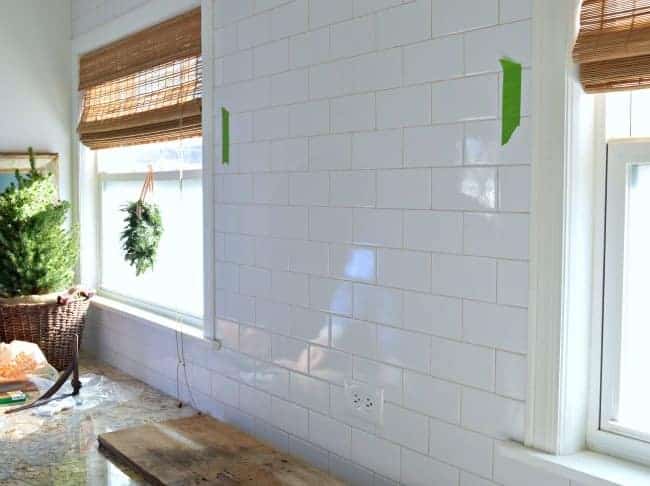 There are two problems with all of this.
Problem number one is that we have a small kitchen and I'm afraid that having two big shelves on that wall will make the room look closed in.
The other problem is that the top shelf would only be used for decor, since it would be out of my reach.
I'm not one for having things out in the kitchen that aren't used regularly (who wants to clean that stuff all the time anyway?) so the idea of hanging a shelf just for extra "stuff" didn't really appeal to me.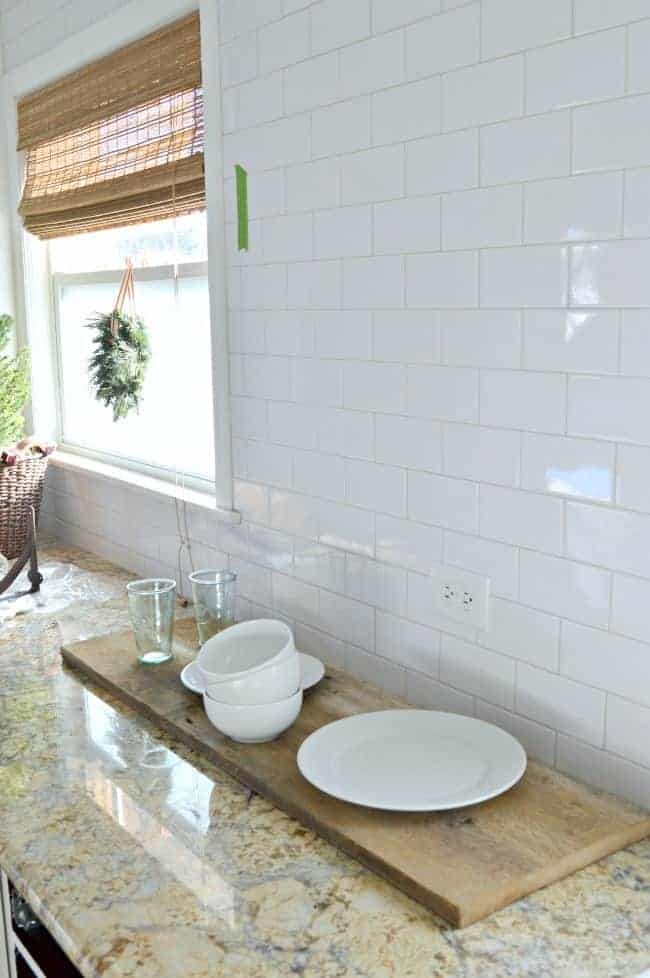 Ok, all of that aside, the installation of the shelf was pretty easy, once we got past the fear of drilling into our beautiful, newly tiled backsplash.
We did a few test holes in an extra tile to see what would happen and the bit went right through every time…no chipping or cracking.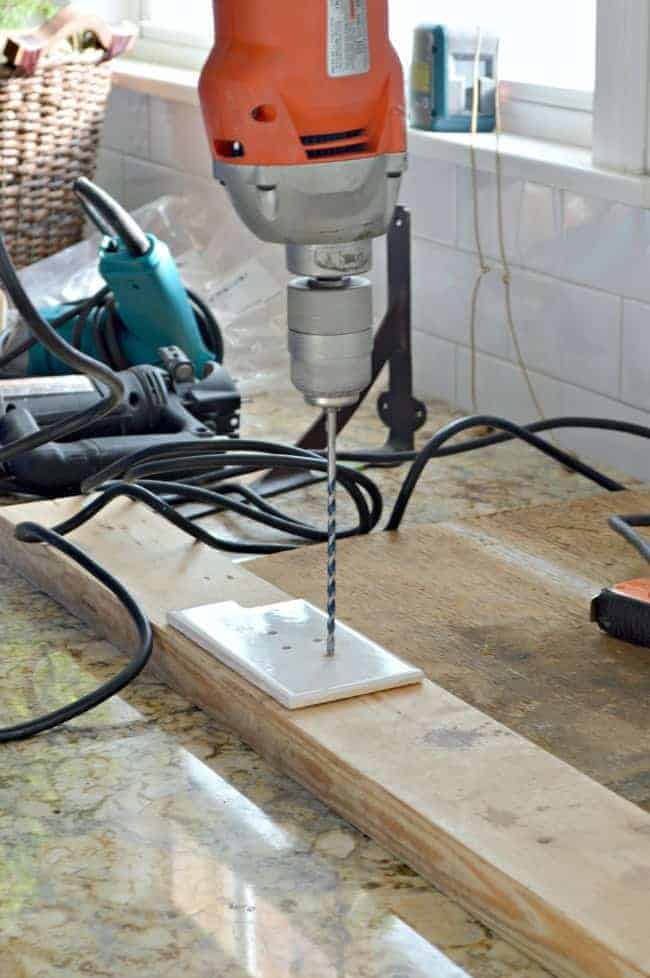 As for the stability of the shelves, there were no studs to drill into so we had to use very long screws and drill all the way into the outer brick wall.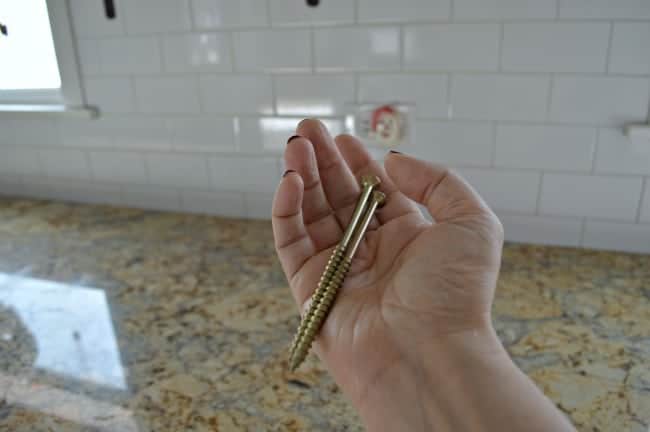 Once the holes were carefully measured, marked and drilled, attaching the shelf brackets was a piece of cake.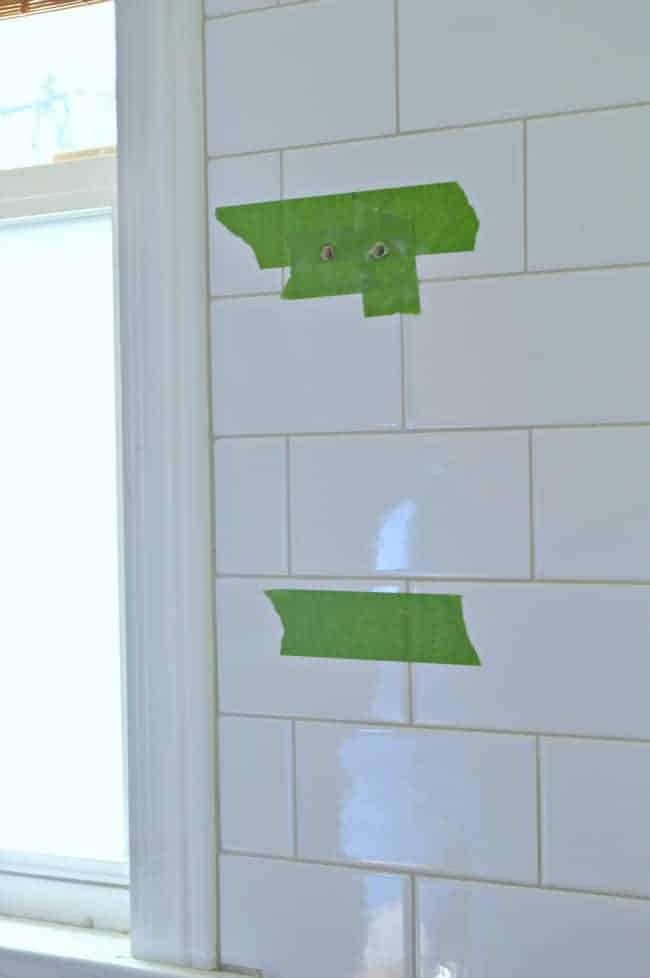 I've read a lot of discussions online about open shelving in the kitchen and I never thought that I would even consider it, let alone have them, but after having my dishes sit out for most of last year, I knew that we could have our everyday dishes out and it wouldn't be a problem.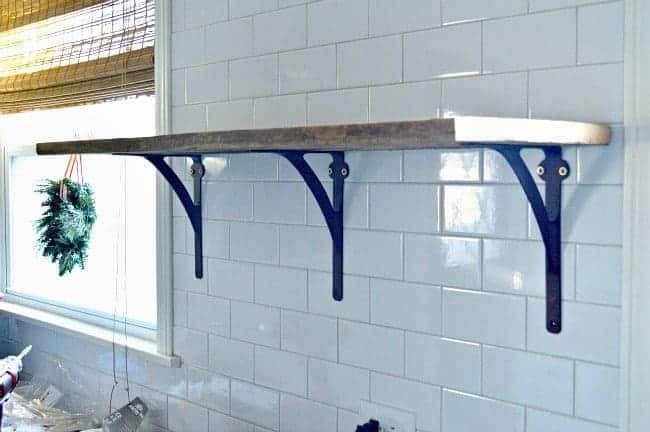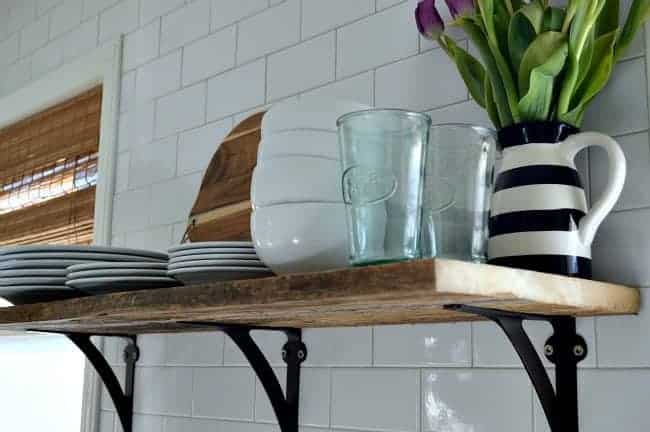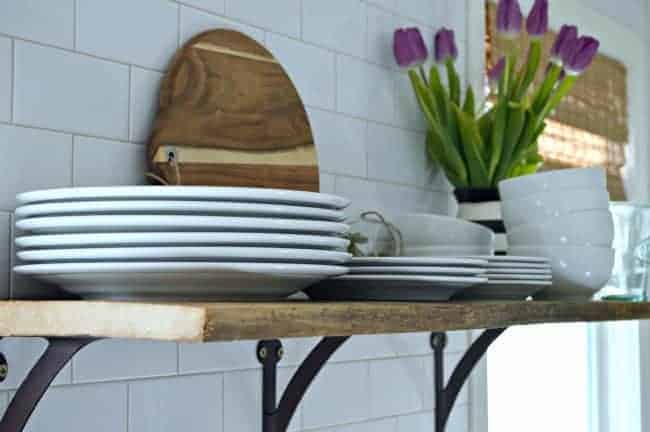 We still have to add our recessed lights and then the ceiling will get its final coat of paint.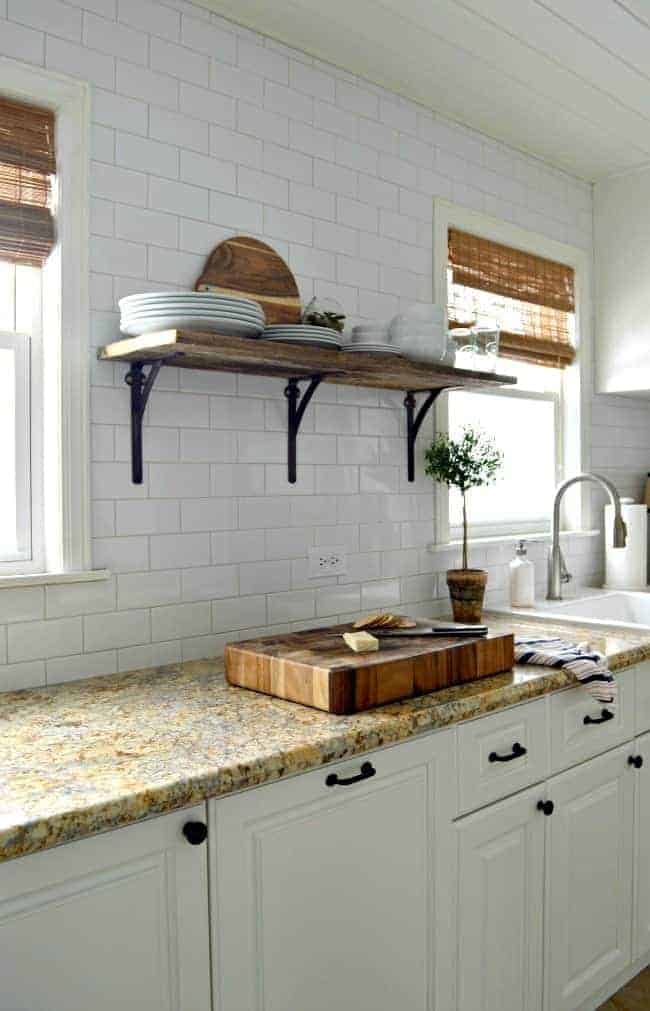 And, just for fun, this is how the wall looked way back in 2014, just before we started. Such a huge difference right? I feel like I've walked into a different house every time I go into the kitchen. I love it!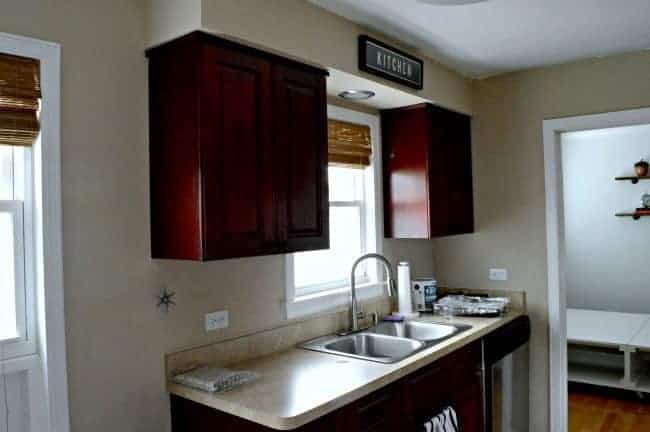 So what do you think about having an open shelf in the kitchen? Yay or no way?