Bathroom Organization Ideas
*As an Amazon Associate and member of other affiliate programs, I earn from qualifying purchases.
Now that the holidays are over I'm so ready to get my house back in shape. There's something about putting the Christmas decorations away and cleaning up the house that puts me in the mood to organize so that's what I did this past weekend.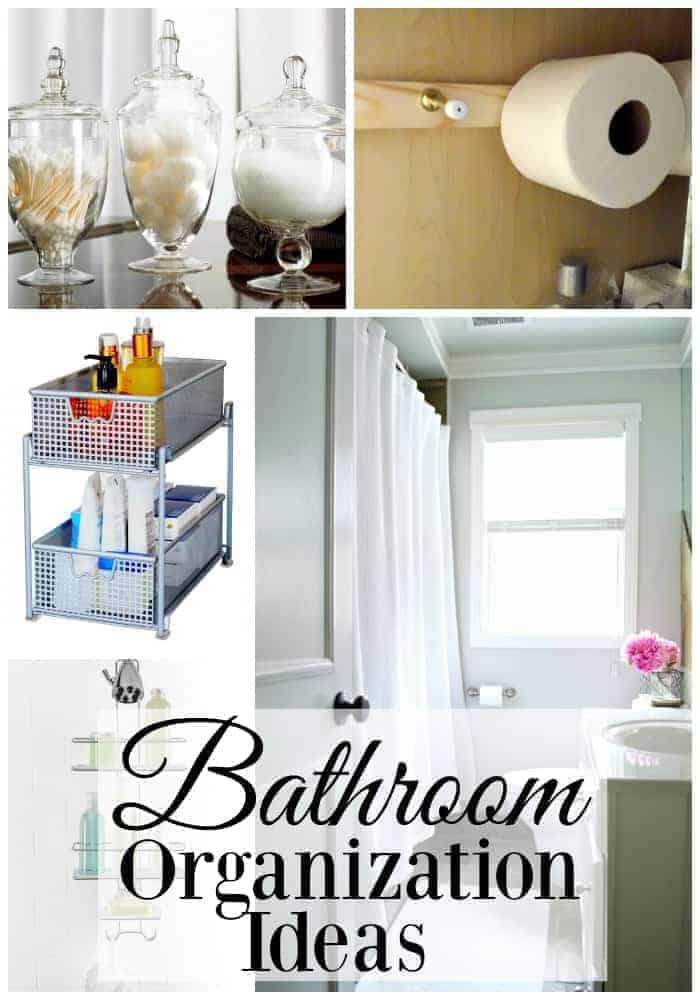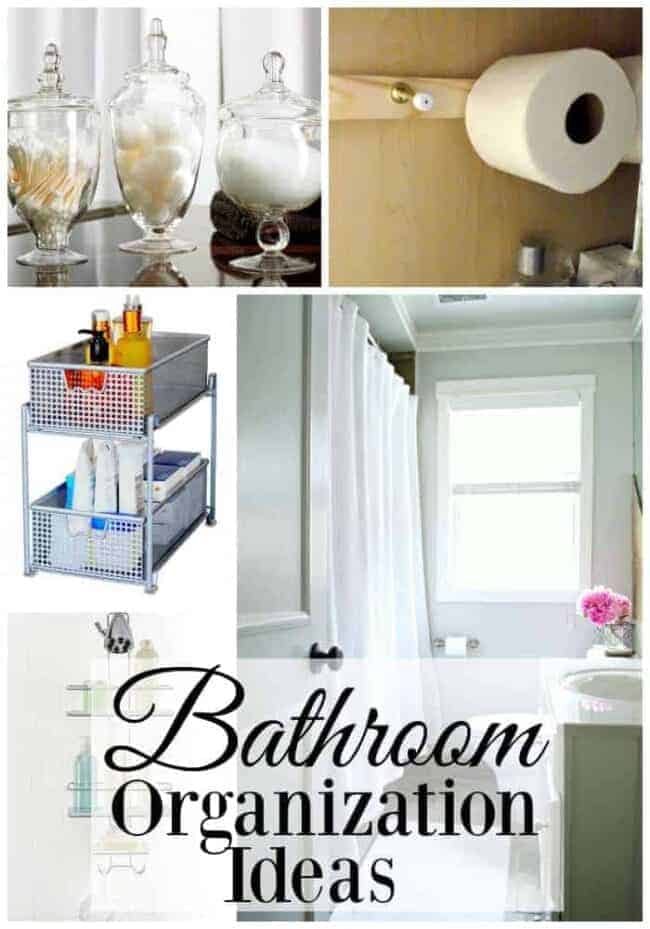 First I worked on bathroom organization and then I moved on to the kitchen (which is a huge job after our year-long kitchen reno). Since I'm still working on the kitchen, I thought I'd share some of the things I've been using to keep my very small bathroom organized (so I don't lose my mind).
Sliding Cabinet Basket Organizer Drawer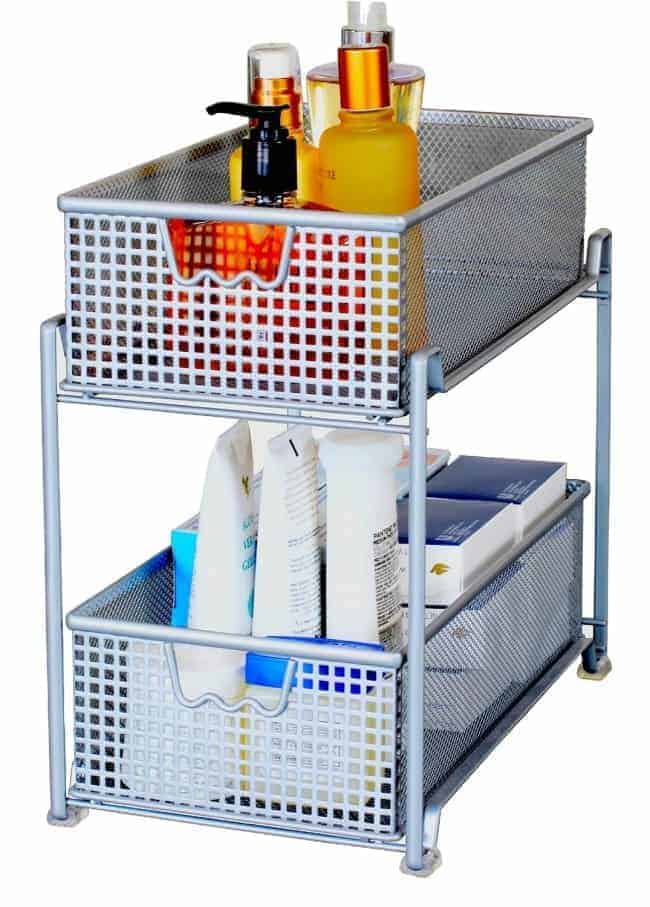 Amazon
We put one of these in our small vanity. I love that it slides out so I can get to my things that are in the back.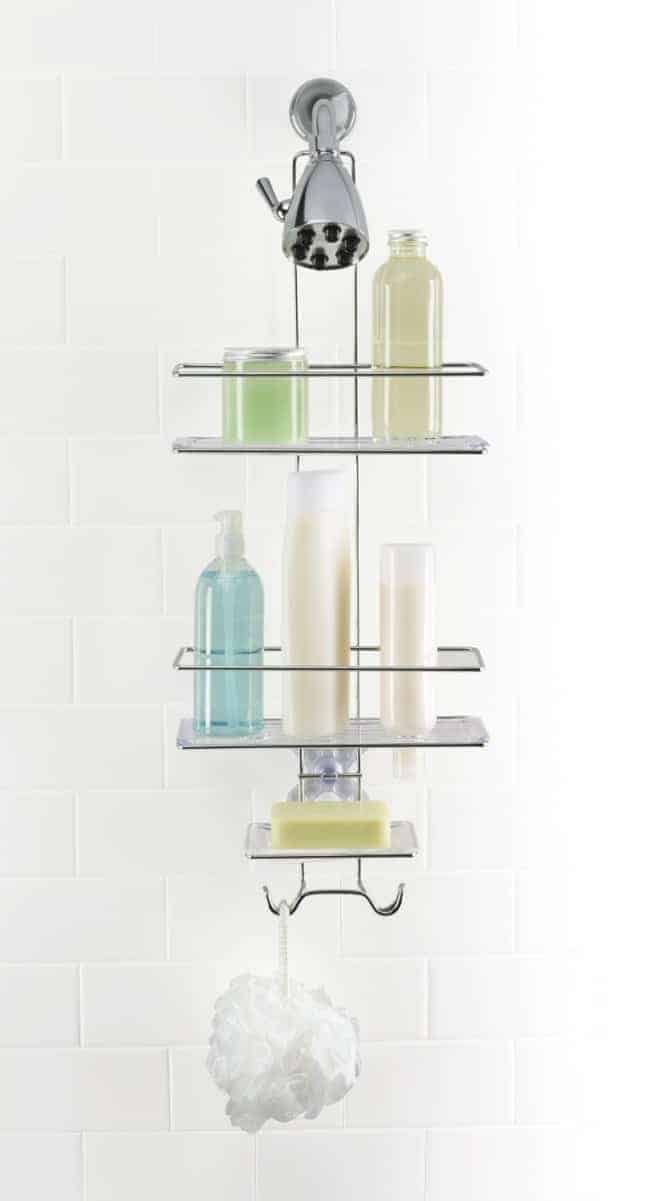 Amazon
I don't like shampoo bottles all over the shower so this is one of the first things I bought when we moved into our house.
Toilet Paper Holder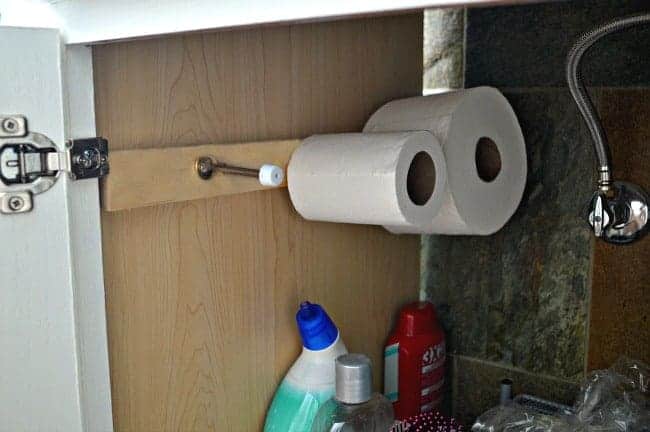 I have a tiny bathroom with limited space under my sink and I needed a place to hang toilet paper to keep it out of the way, so I came up with this cheap and easy idea.
Magnetic Strip to Hold Bobby Pins and Barrettes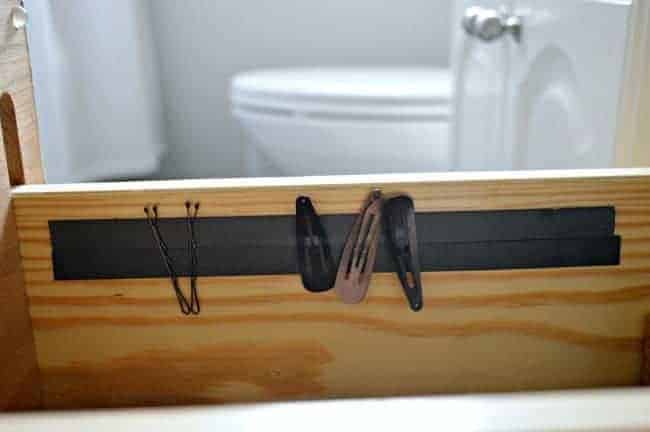 I'm sure you've seen this idea floating around the internet. It really works and I'm not digging around in the drawer looking for bobby pins.
Bamboo Tray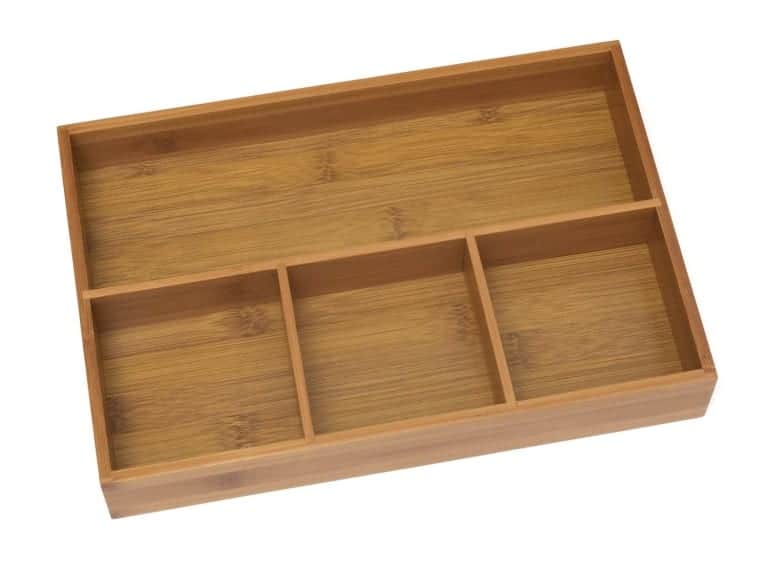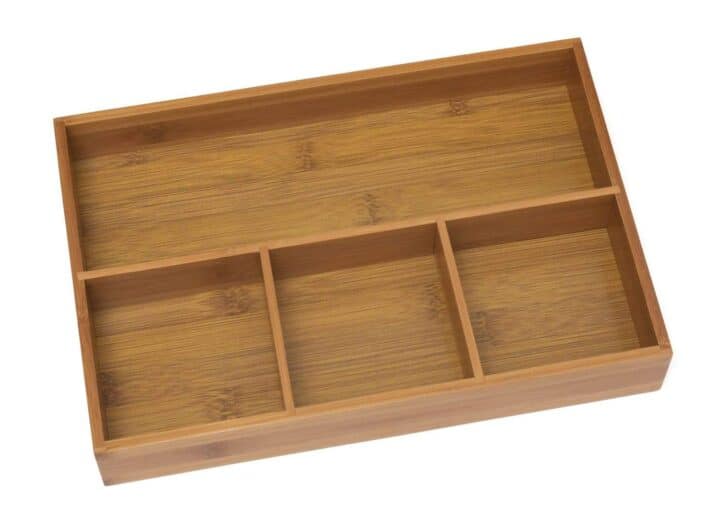 I have two drawers in my vanity and I use a smaller version of this organizer tray in both. It keeps all of our things separated and neat…and it looks good.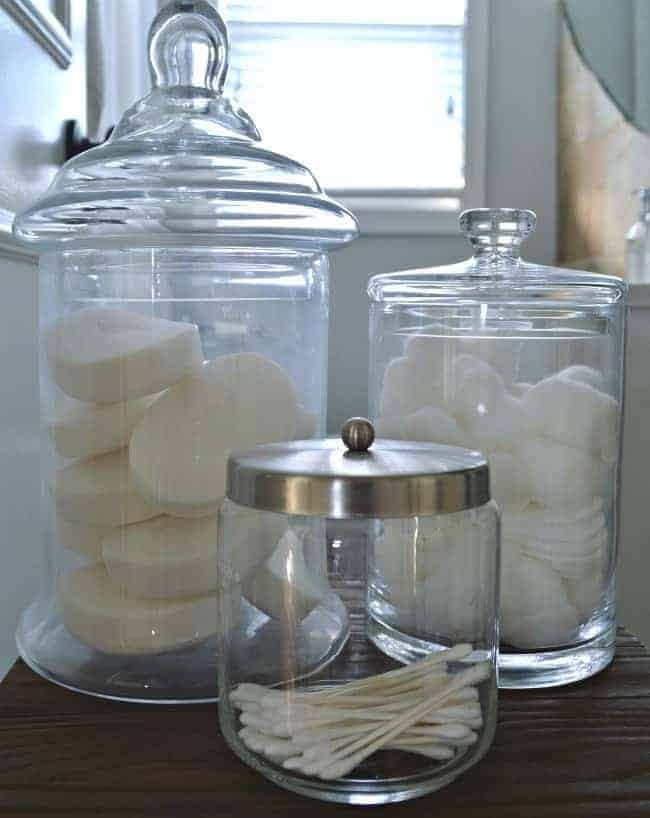 I've always used jars for cotton swabs and cotton balls and I just added another one to hold our bars of soap. One less thing in the vanity is always good.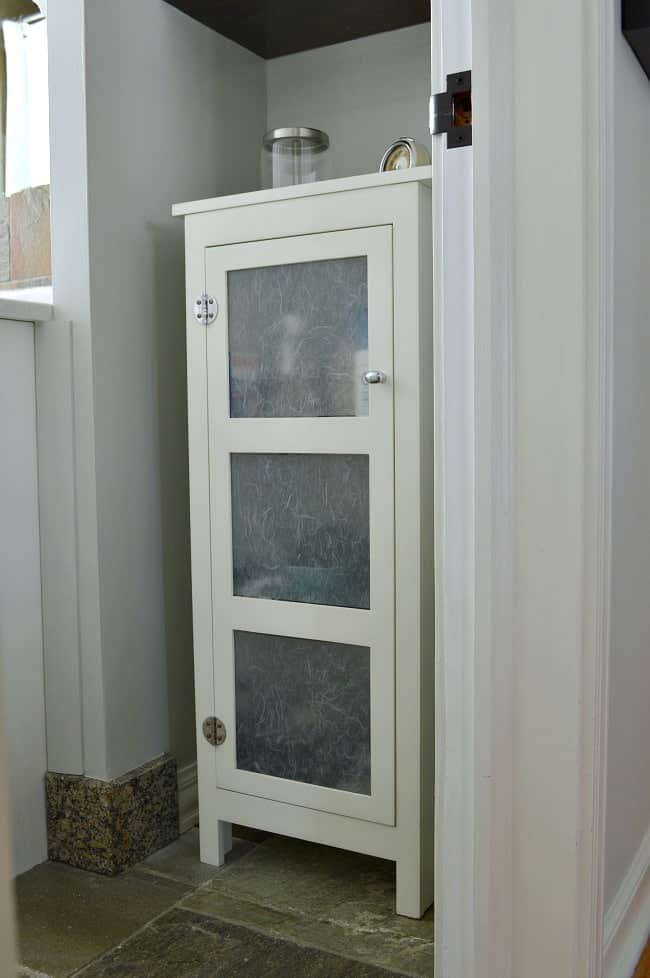 We have 3 small, built in shelves in the bathroom and there's just enough space under them to put a small storage cabinet to hold some of our toiletries.
Hanging Shelves for Storage (barn wood shelves how-to post here)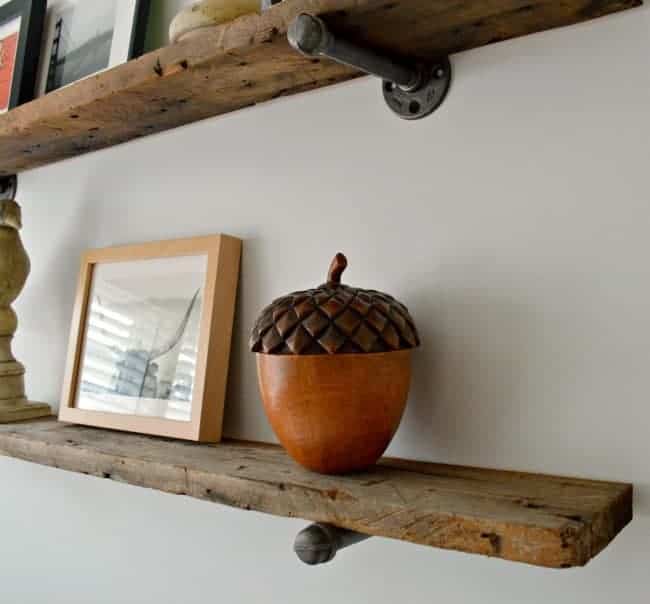 We put barn wood shelves in the guest bedroom and, if I had a wall to hang them on, we would put them in the bathroom for extra storage. They look great, it's an easy project to do and it cost less than $50.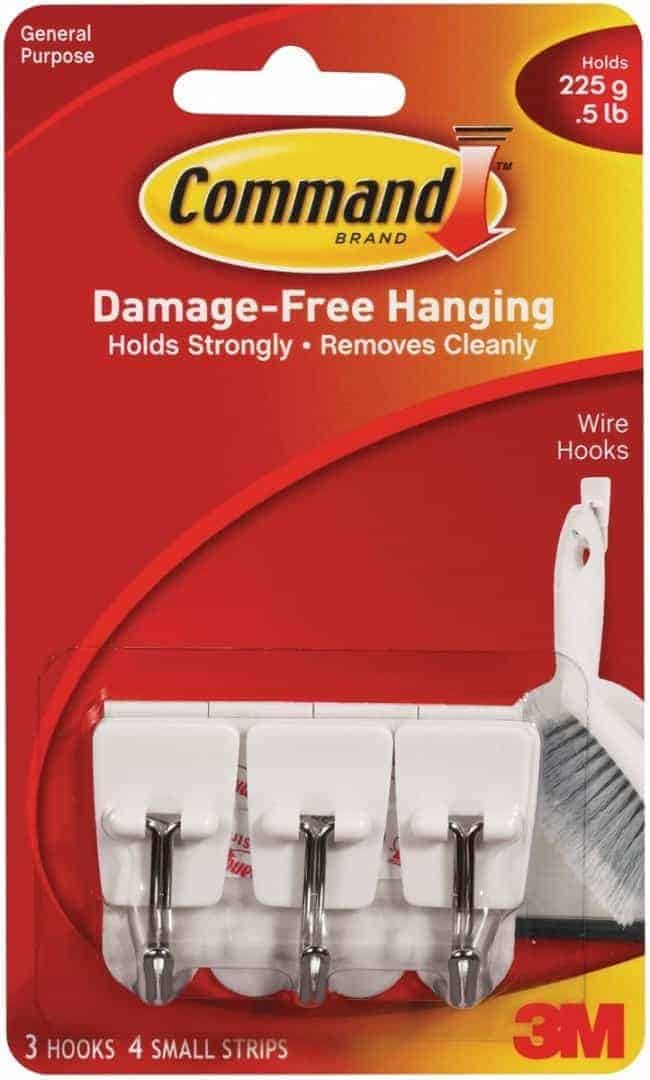 I am a huge fan of these hooks and I use them all over the house but they're especially handy in the bathroom. I added one on the inside of each vanity door to hold items that I reach for every day, like my comb and mirror.
Over The Door Rack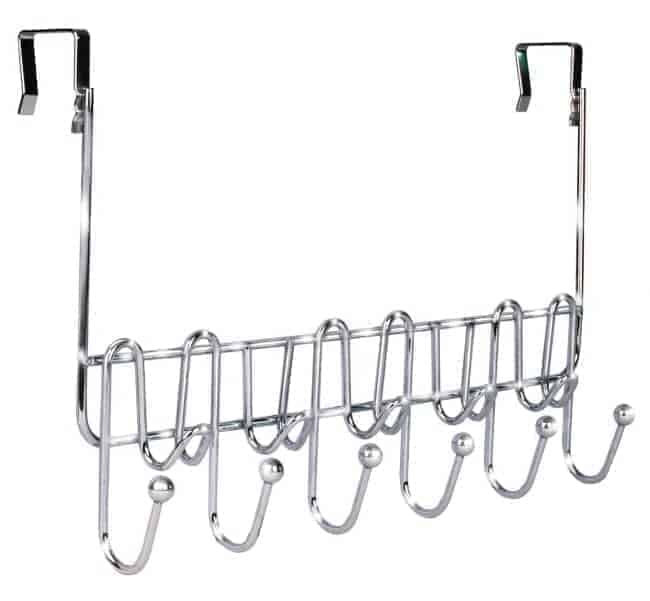 A lot of people forget that the back of the bathroom door is usable storage space. Using an over the door rack is a great way to hang wet towels and keep clothes off of the floor, especially if you have kids.
And while your busy working on your bathroom organization, it would be a great time to clean your shower curtain. I showed you how I clean a vinyl shower curtain here.
These are just a few ideas that I've been using to keep my tiny space organized. Do you have any tips on bathroom organization to share?