This post may contain affiliate links, please see our policy for details.
Hey there! I hope you had a wonderful Christmas. Our 2 daughters were able to come home this year and we've had a wonderful time just hanging out, eating and enjoying rare family time together.
It's so hard to believe that 2015 is almost over. It's been a busy year for us with the kitchen reno and, looking back at all of my posts, we really accomplished a lot. Although the kitchen isn't 100% complete and ready to be revealed, there's been plenty of other projects that we did finish that you seemed to like, so let's see what made the top posts of 2015 list. I have my favorites of course, but this list was determined from Google Analytics and, believe it or not, most of them are not about the kitchen. 😉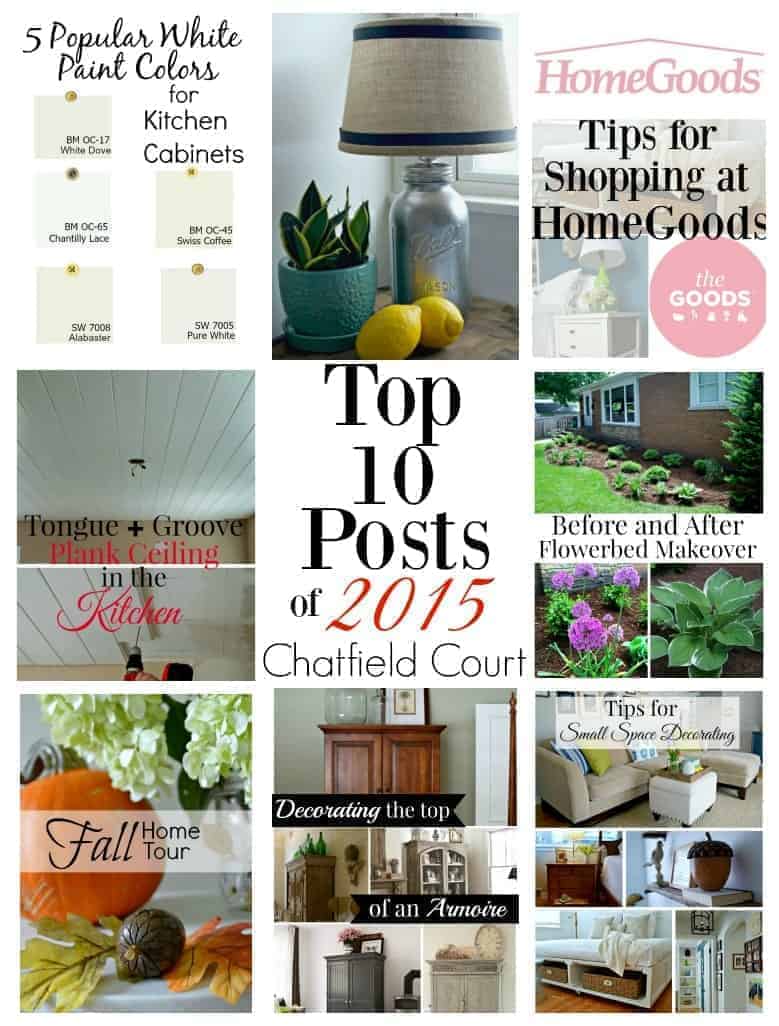 #10 Front Flowerbed Finally Finished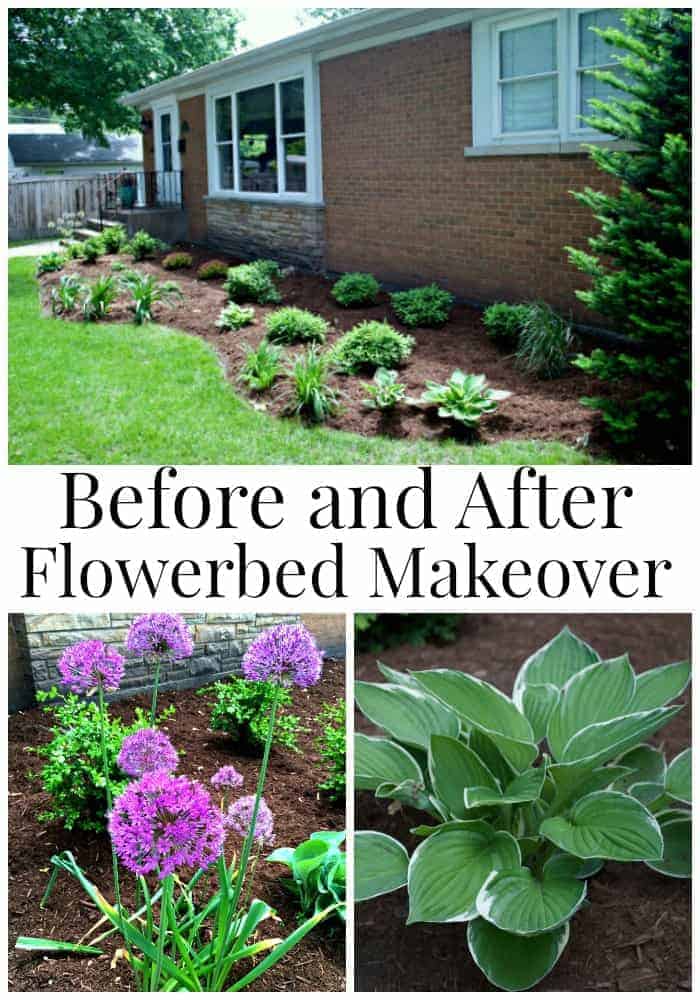 This project was 2 years in the making and it made such a huge difference to our home's curb appeal.
#9 Tips for Shopping at HomeGoods
I love shopping at HomeGoods and these tips were too good to keep to myself.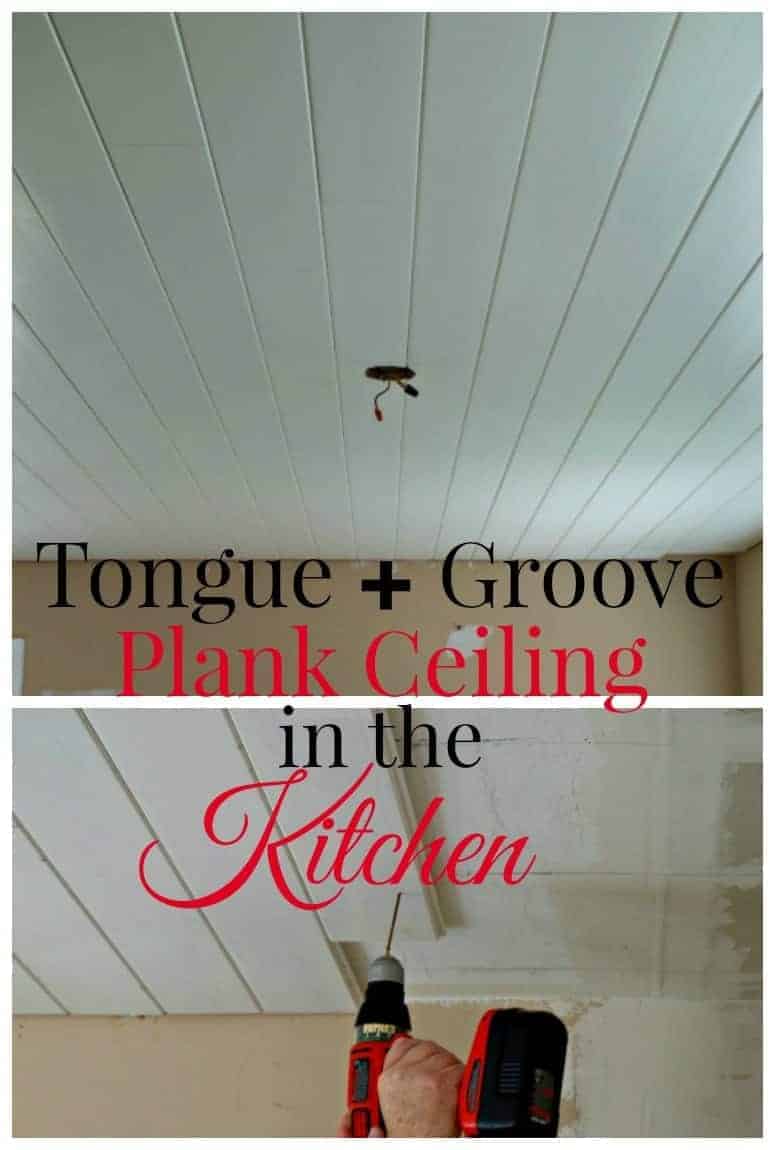 This was one of my favorite projects in the kitchen (I seem to say that for every project 😉 ) because it made a huge difference in the way the room looks.
#7 Decorate the Top of an Armoire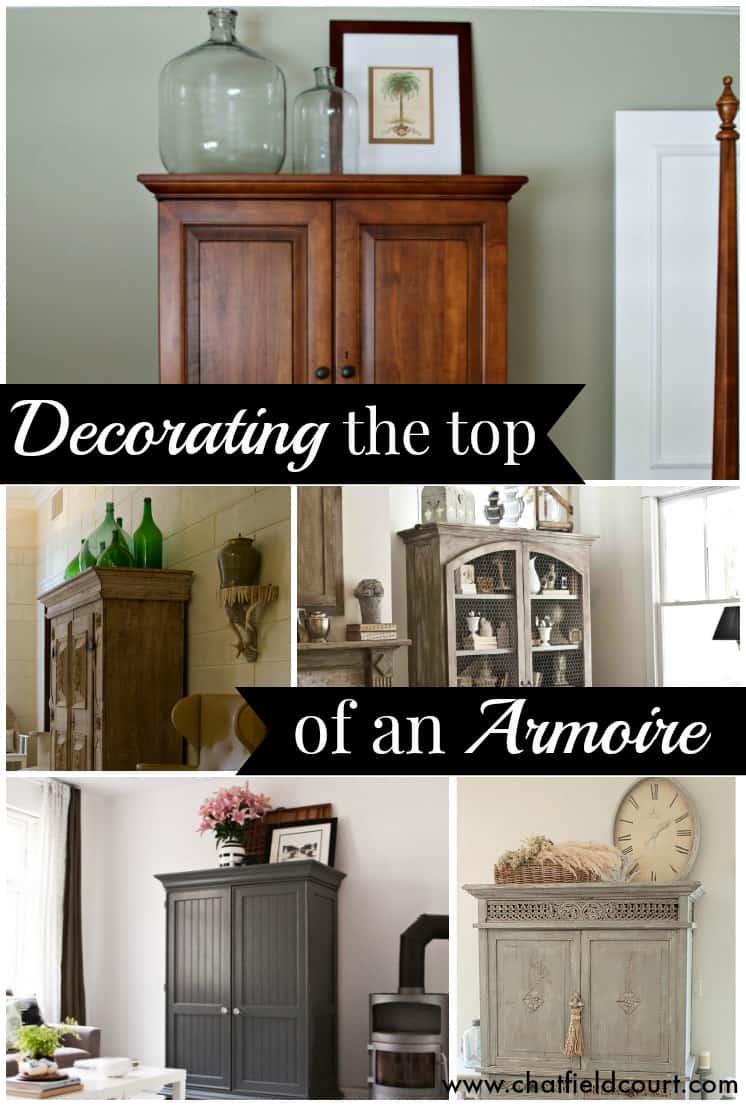 I was tired of looking at our undecorated armoire so I searched (and found) some awesome inspiration so I could finally decorate it.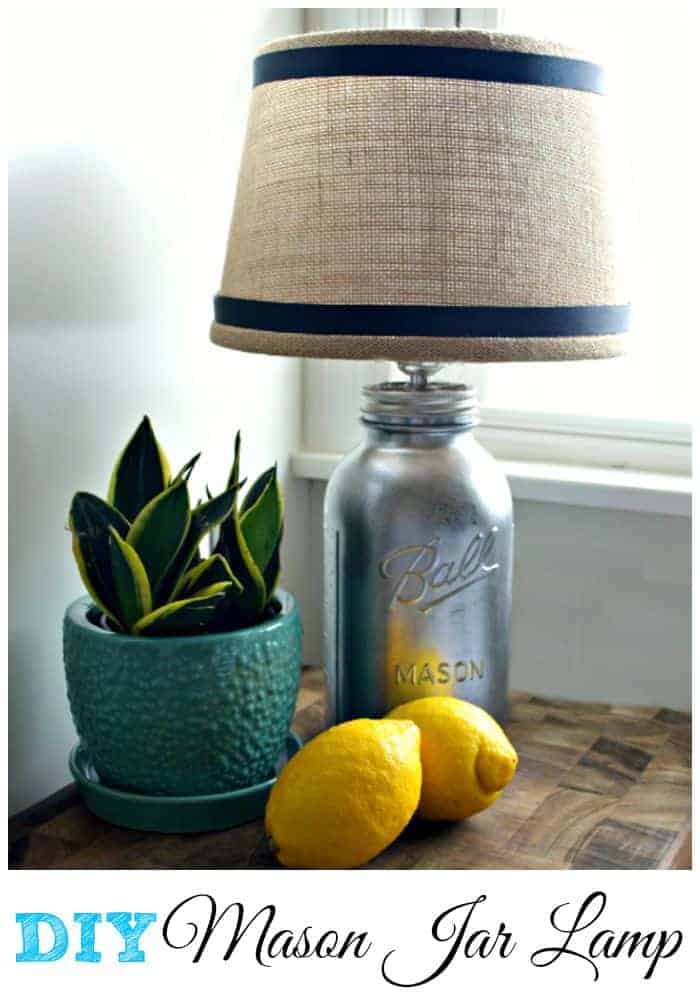 One of my favorite projects that started with a $1.99 mason jar and a can of mirror spray paint.
#5 Small but Beautiful Outdoor Spaces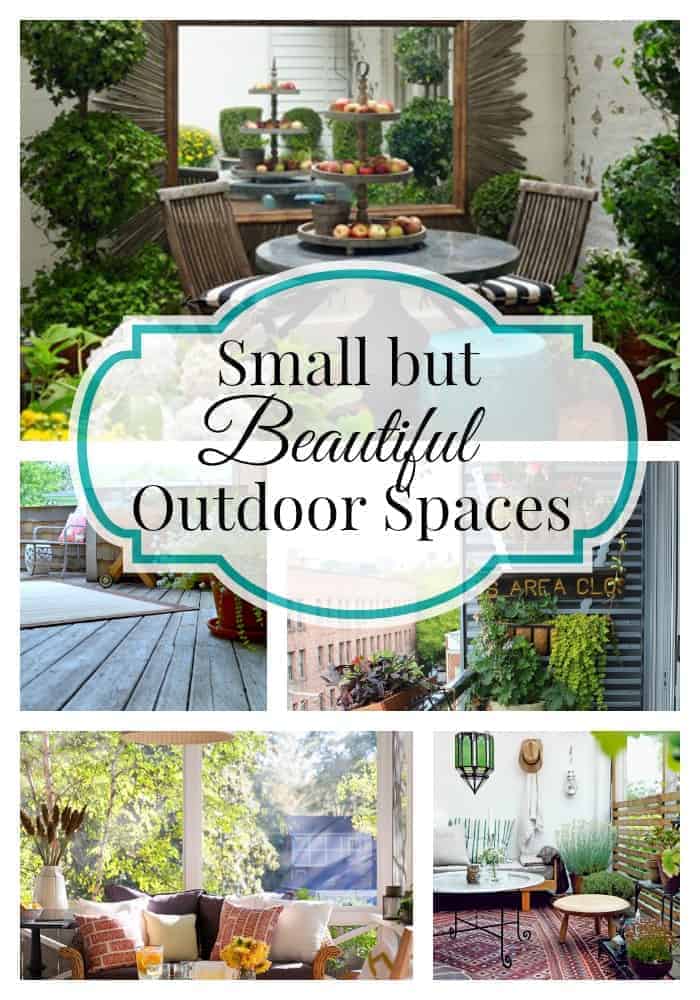 Decorating a small outside space can be difficult but I found some beautiful spaces for inspiration.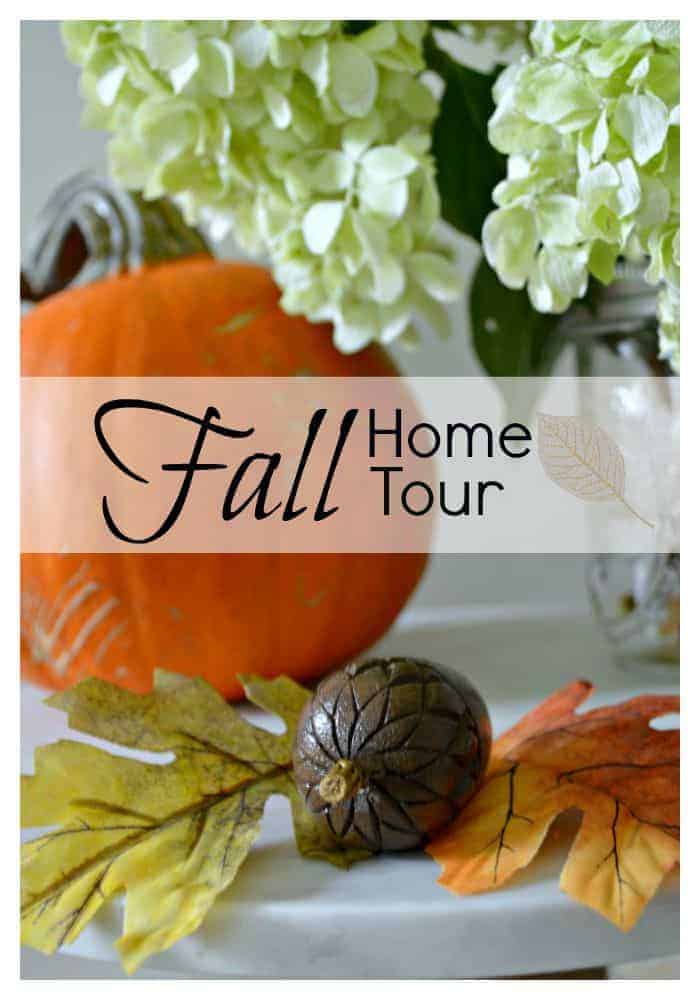 I love Fall and decorating our home for the season, and this year I kept it simple using lots of natural elements.
#3 Cleaning a Moldy Wooden Fence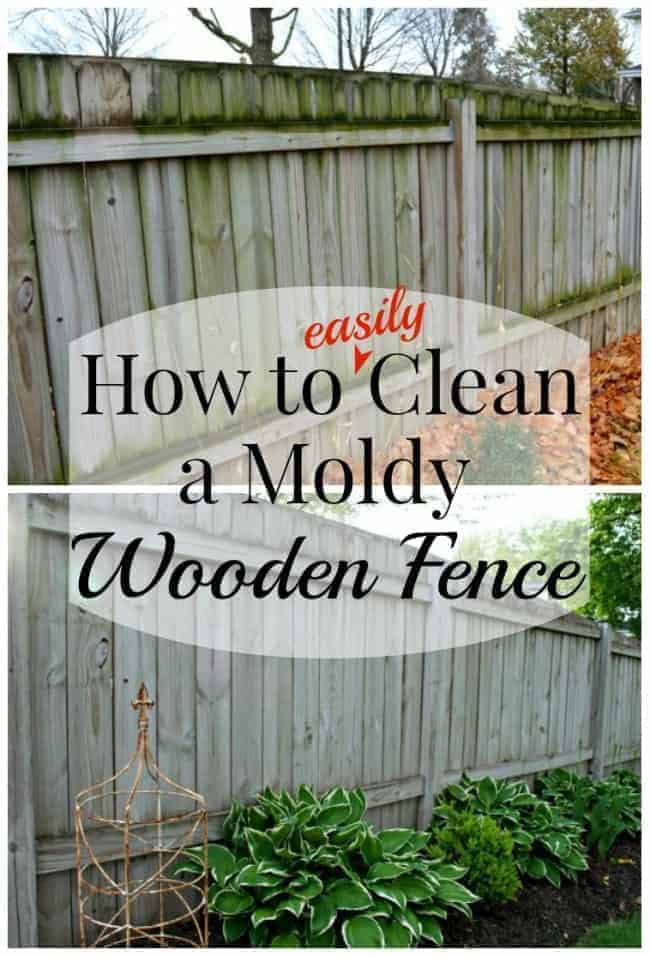 We waited a year and a half to tackle this job but it turned out to be so easy to do, and now our fence looks almost new.
#2 Tips for Small Space Decorating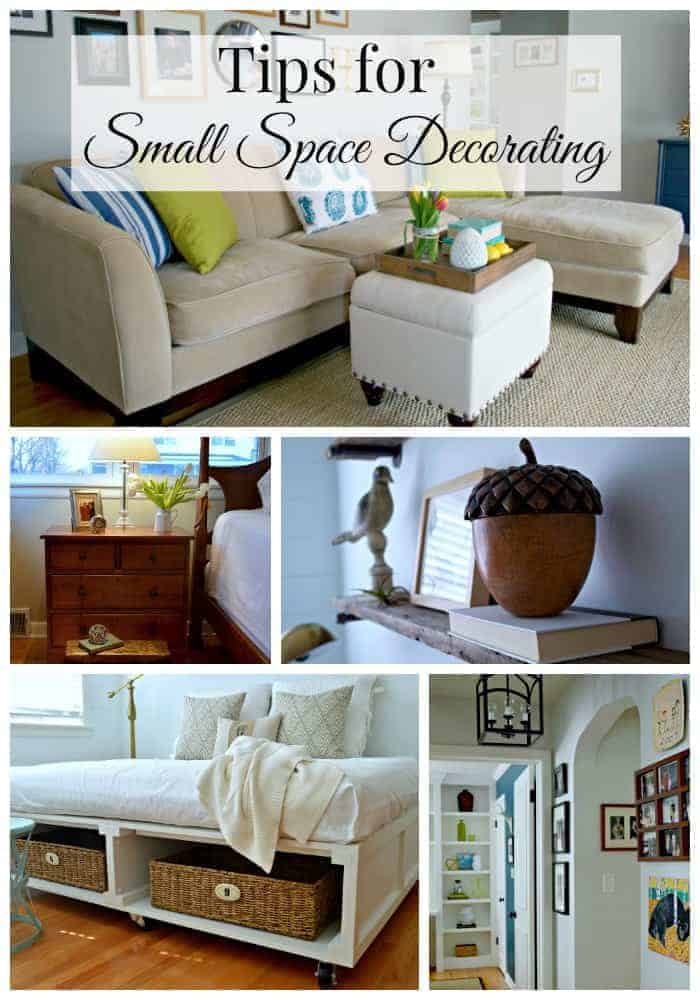 Small space decorating is a (relatively) new concept for me and I'm always figuring out little tips and tricks to make it less challenging.
#1 White Paint Colors for Kitchen Cabinets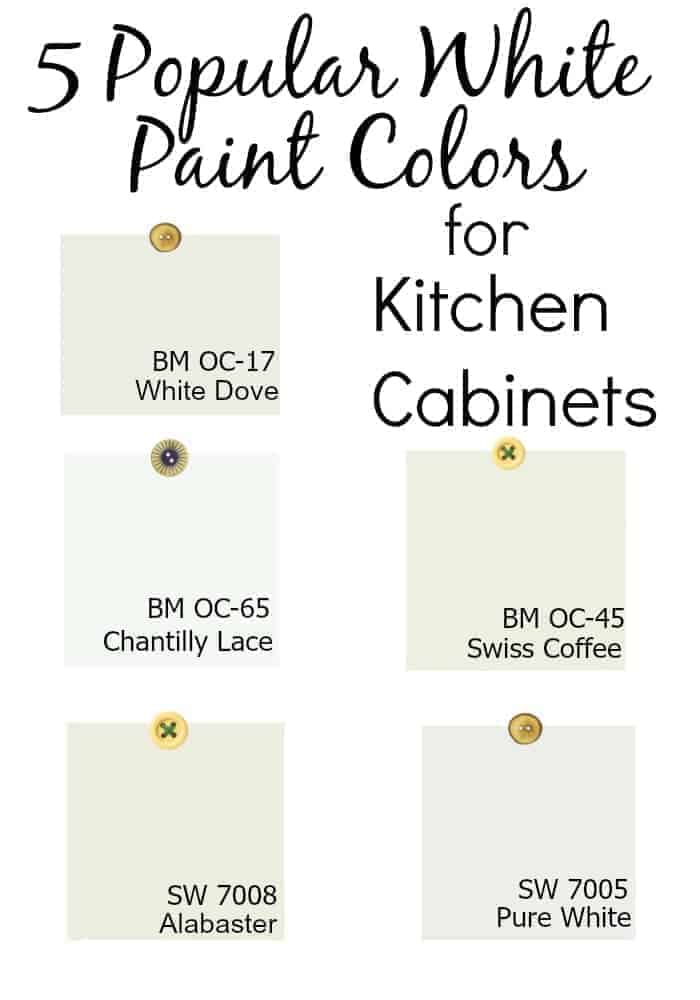 I'm always looking for paint color inspiration and it seems like I'm not alone. In my search to find the perfect white paint color for my kitchen cabinets, I found out that there are 5 whites that are very popular choices.
That's it…my top posts of 2015. A little bit of everything, right?
I want to thank you for making 2015 a great year and I'm so excited to see what 2016 will bring. I'm hoping to improve and grow in the coming year and I always want to make Chatfield Court a fun and inspiring place to visit so, if you have any ideas or if there's something that you would like to see, feel free to email me or comment on a post and let me know.
Hope you have a safe and Happy New Year! See you in 2016!
You can check out my Top 10 Posts from 2014 too…