The best white paint for kitchen cabinets, including paint colors from Benjamin Moore and Sherwin Williams.
Everywhere you look online, white kitchen cabinets are all the rage.
Actually white kitchens have been around forever, we just have more opportunity to look into people's homes thanks to the internet and Pinterest.
Anyway, I am just experiencing white kitchen cabinets for the first time ever so I thought I'd share some of my picks for the best white paint for kitchen cabinets.
What is the best white paint color for kitchen cabinets?
1. Benjamin Moore White Dove - This popular paint color is a soft warm white with a touch of gray.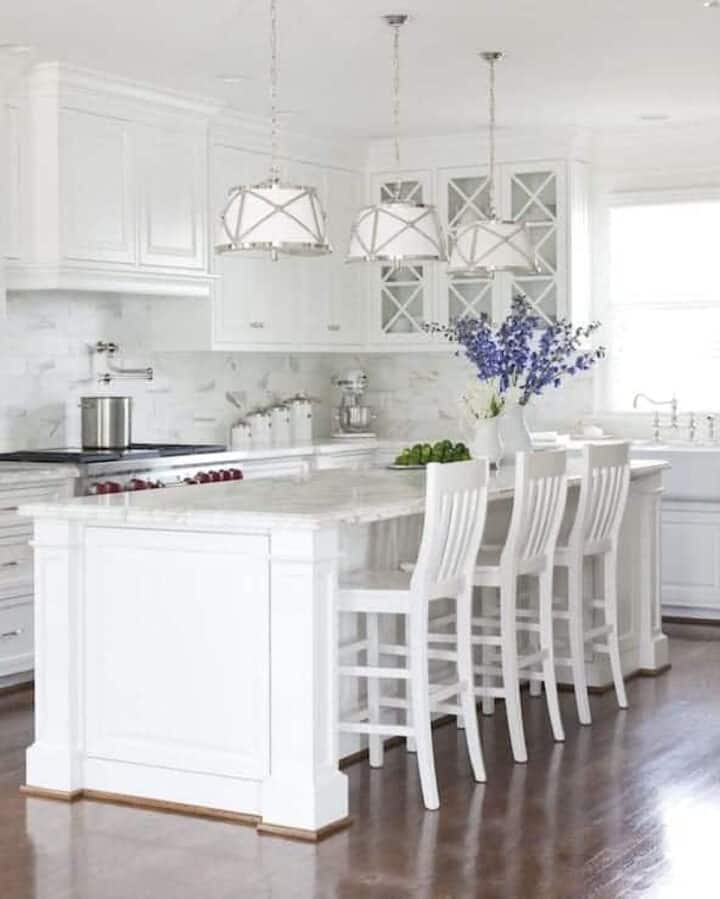 2. Benjamin Moore Chantilly Lace - Is a true white that is not too gray or too creamy. It's a great paint color to use in a kitchen that gets tons of natural light.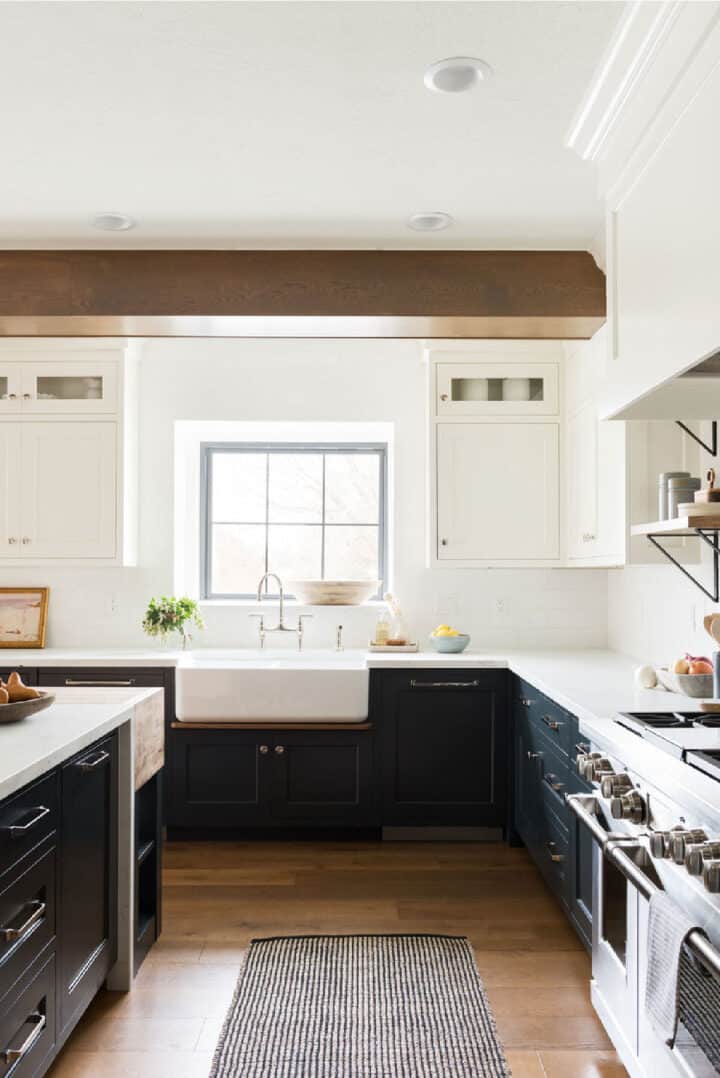 3. Benjamin Moore Swiss Coffee - This popular paint color is a beautiful creamy white.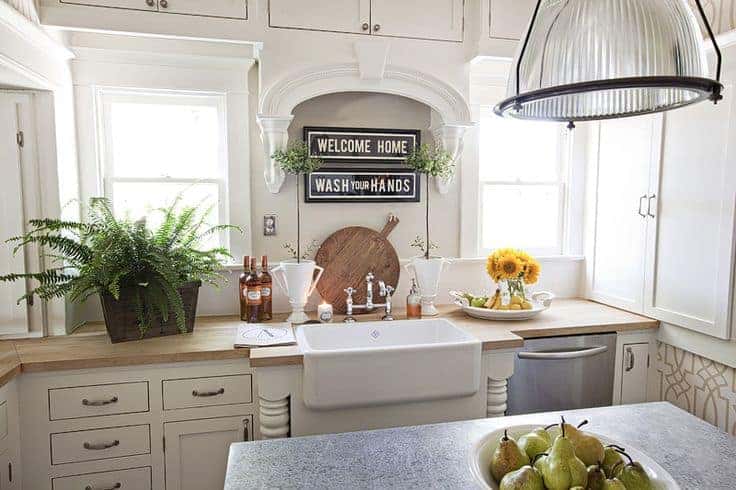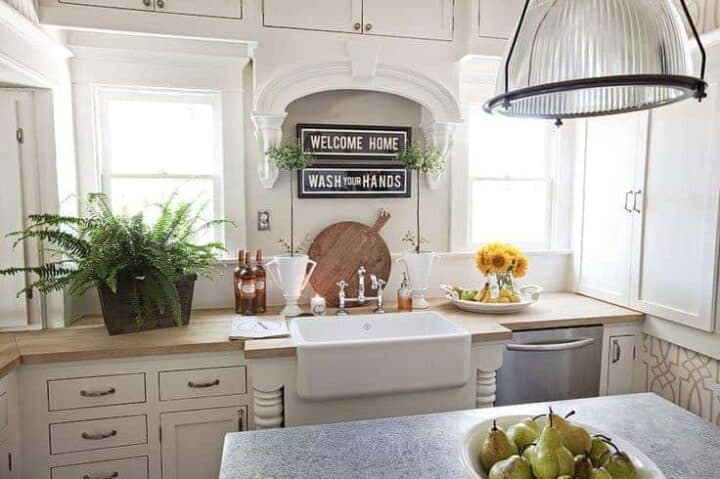 4. Sherwin Williams Alabaster - Alabaster is a warm but crisp white. It's often compared with BM White Dove.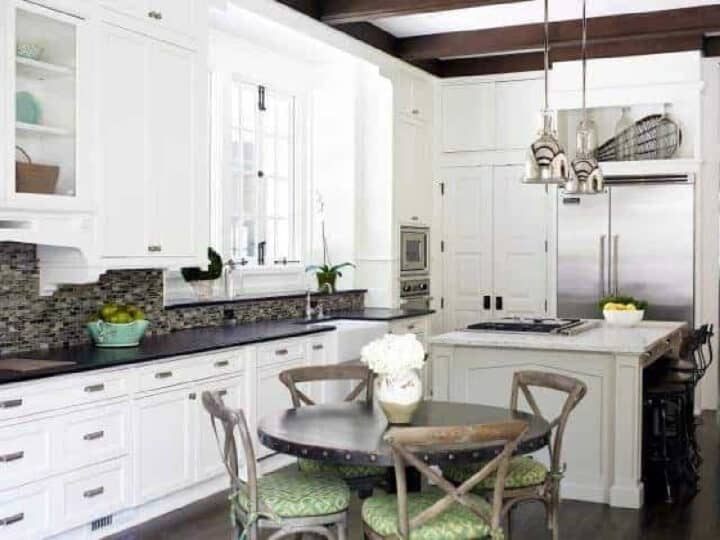 It's actually the paint color that was used on the trim in our North Carolina cottage.
5. Sherwin Williams Pure White - If you're looking for a pure bright white than SW Pure White is for you. It's a beautiful crisp white color that is perfect for kitchen cabinets.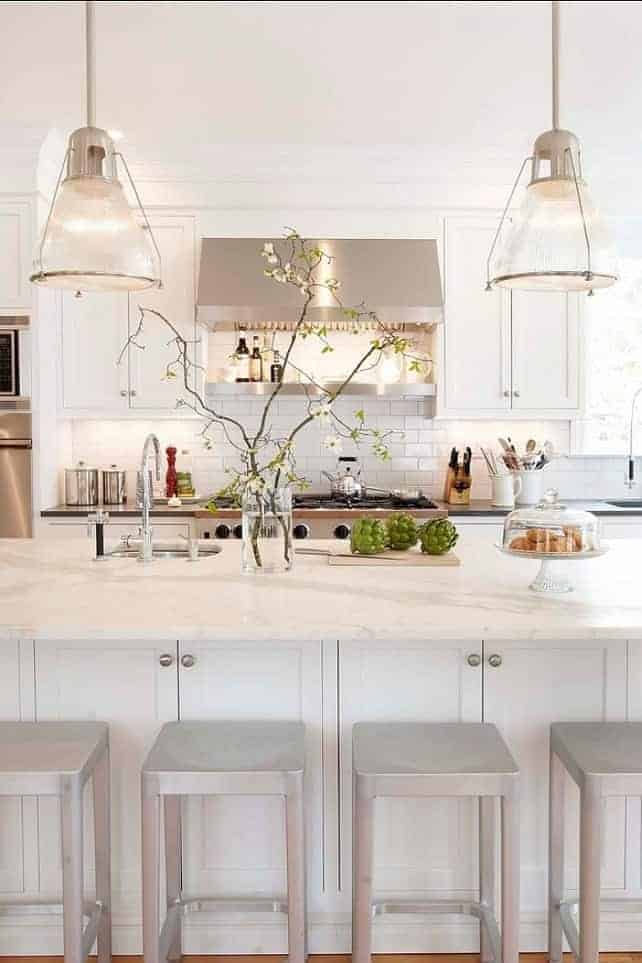 These are just a few of the whites I considered when I was trying to choose white paint for my own kitchen cabinets.
Choosing the right white paint color for kitchen cabinets
It took me several tries to pick "the one" for my cabinets but I finally found the perfect color.
I know it doesn't always feel this way but picking a paint color for your kitchen cabinets doesn't have to be stressful.
If I could give you one good tip for choosing a paint color for your cabinets it is to try it in your room (don't only rely on a tiny paint chip).
The way I like to do this is by getting a few pieces of white poster board and painting each one with the paint samples I picked out.
I used painter's tape and taped the samples on our cabinets, keeping them there for several days, making sure to check out the color in both daylight and at night.
I also found it important to move the color all around the room, even near appliances and backsplash material.
This will really help you find your perfect white paint for your kitchen cabinets.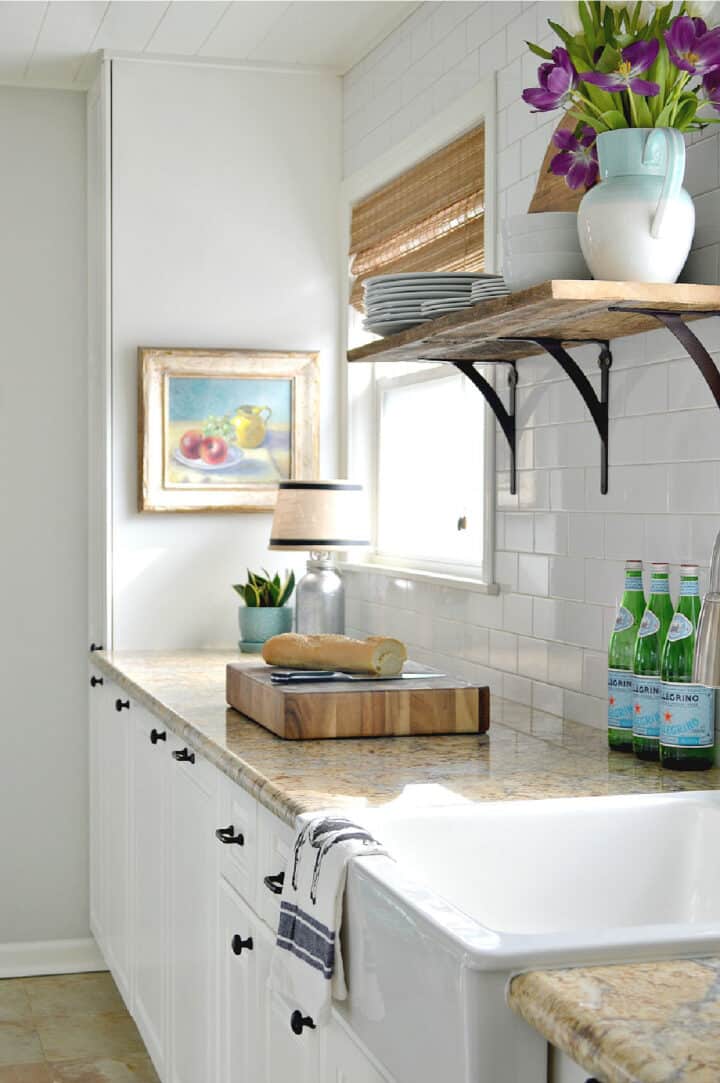 Which one of these white paint colors did I paint my kitchen cabinets?
We went with Benjamin Moore White Dove in a Satin finish, and it was the perfect choice.
I also used it on the trim, doors and 4 of the ceilings throughout our house.
It's safe to say that it's one of my favorite white paint colors ever.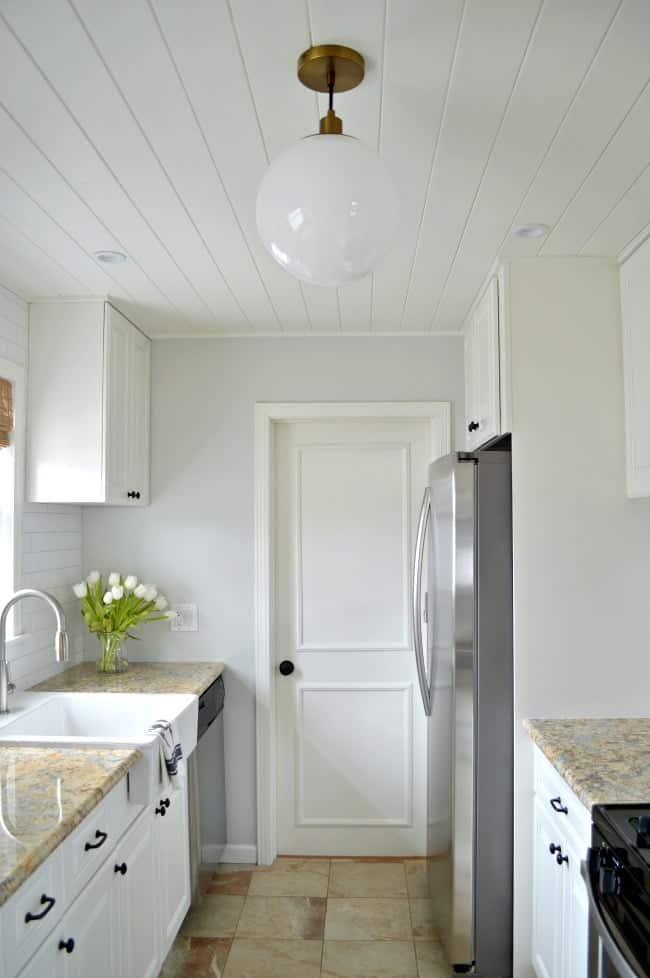 Check out my completed kitchen remodel, along with my white painted cabinets and custom DIY refrigerator cabinet.
What do you think is the best white for kitchen cabinets?
Check out more paint color ideas