*As an Amazon Associate and member of other affiliate programs, I earn from qualifying purchases.
It's here…Christmas week! Ready or not it's coming, and it's coming fast. I'm still trying to get the girls' rooms ready for their arrival on Wednesday but all of my other holiday prep work is done. Well, the gifts still aren't wrapped but that's the hubs' job…I buy the gifts and he wraps. It's really the perfect arrangement. 🙂 So, I've already showed you our Christmas living room and guest bedroom but I have one more space to share, the front porch (chippy railing and all).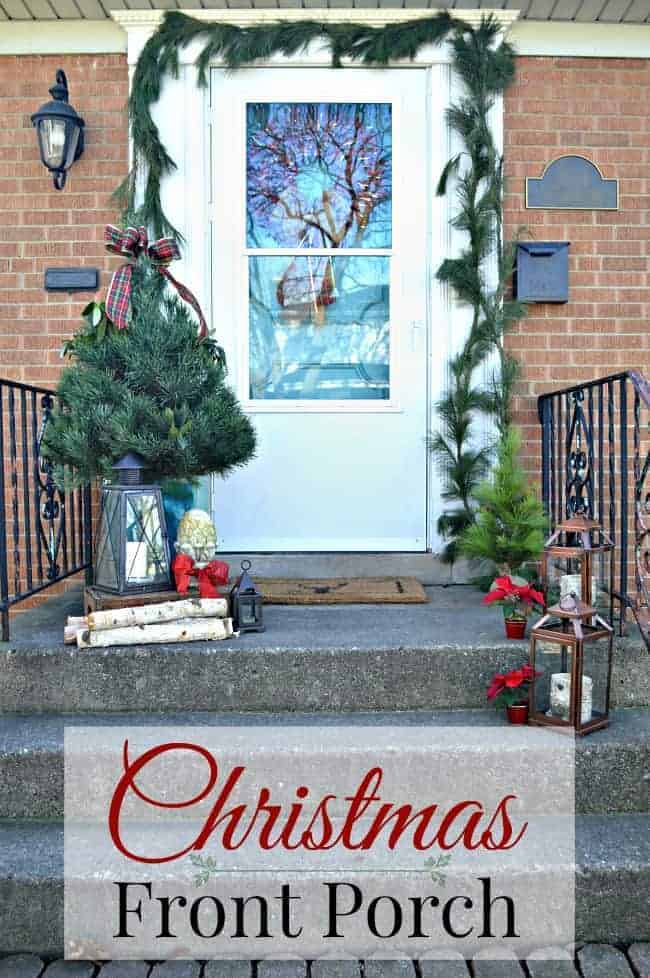 It's a pretty small porch (that's in desperate need of a power wash) so there's only so much I can do with it, but I was able to change it up a bit from last year. Instead of the normal greens and twigs in the flower pot, I used a live mini Christmas tree. I'm allergic to real trees so having it outside is the perfect solution.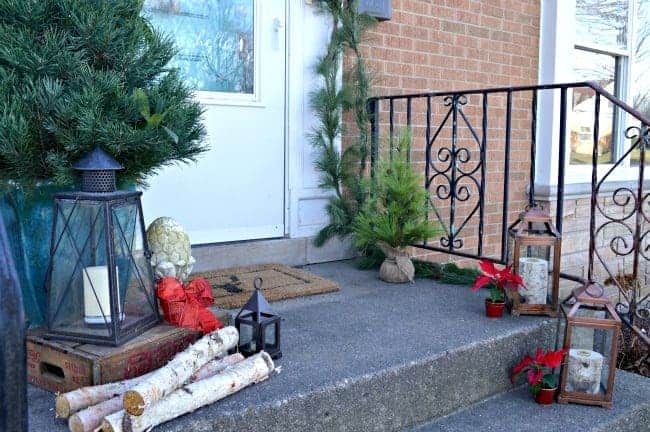 Years ago we bought a real tree and put it up in the living room of our little cape cod. We all had fun decorating it the night we got it but, when I woke up the next morning I couldn't breathe. It was scary, and sad, but the tree had to go. I think about trying it again every single year but Mr. Sensible won't let me. 😉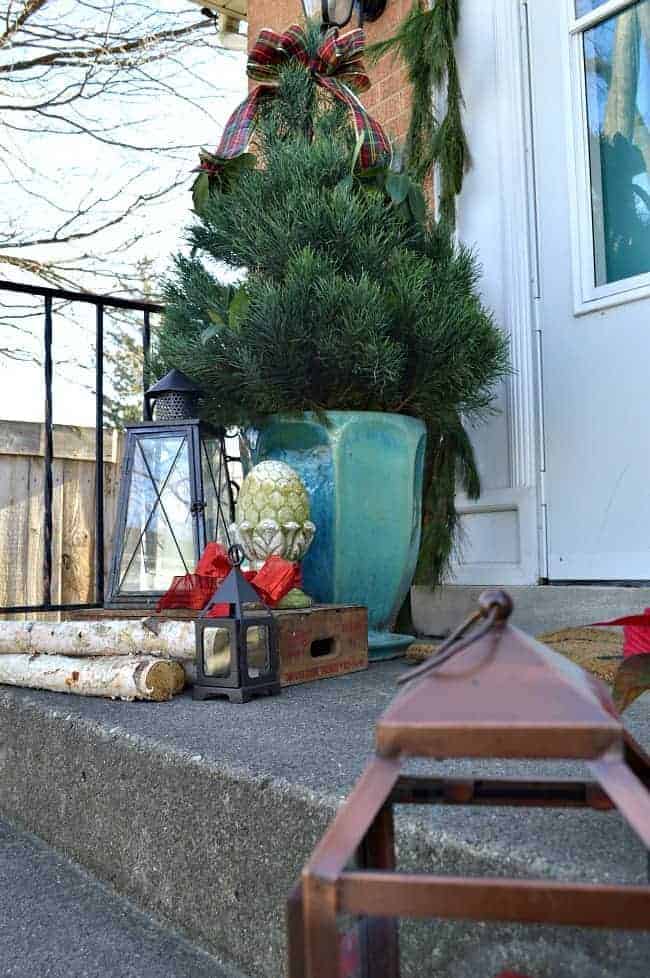 It's been pretty mild here lately (if you want to call 40 degree temps mild) so I was able to work on the front porch without running inside every 5 minutes to warm up my hands. As a matter of fact, it's been so nice that all of my neighbors have been busy decorating their front porches and yards too. Our neighborhood looks awesome at night with all of the lights twinkling and we've even been able to take a few walks to check everything out, which is not something I usually enjoy doing in December.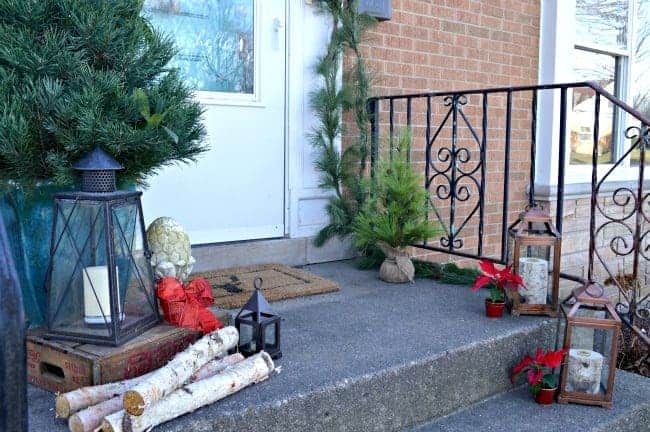 I don't need snow on Christmas. I can handle mild all winter long.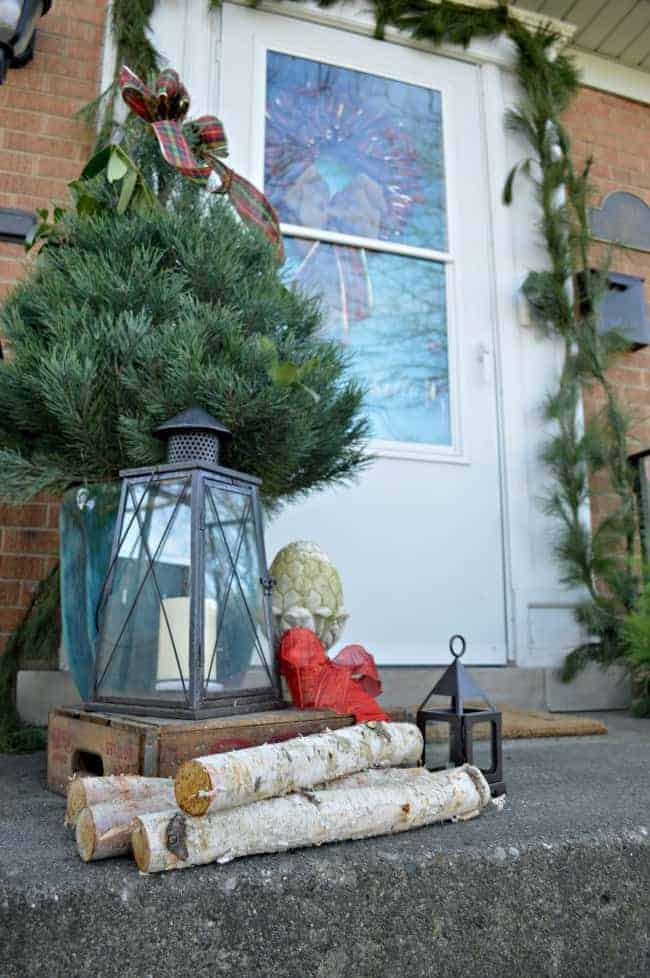 I didn't get to show you the birch log candle holders that I made. I love their rustic texture and they're made to hold tea lights and tapers. I can't wait to use them on our table when we have Christmas dinner on Friday.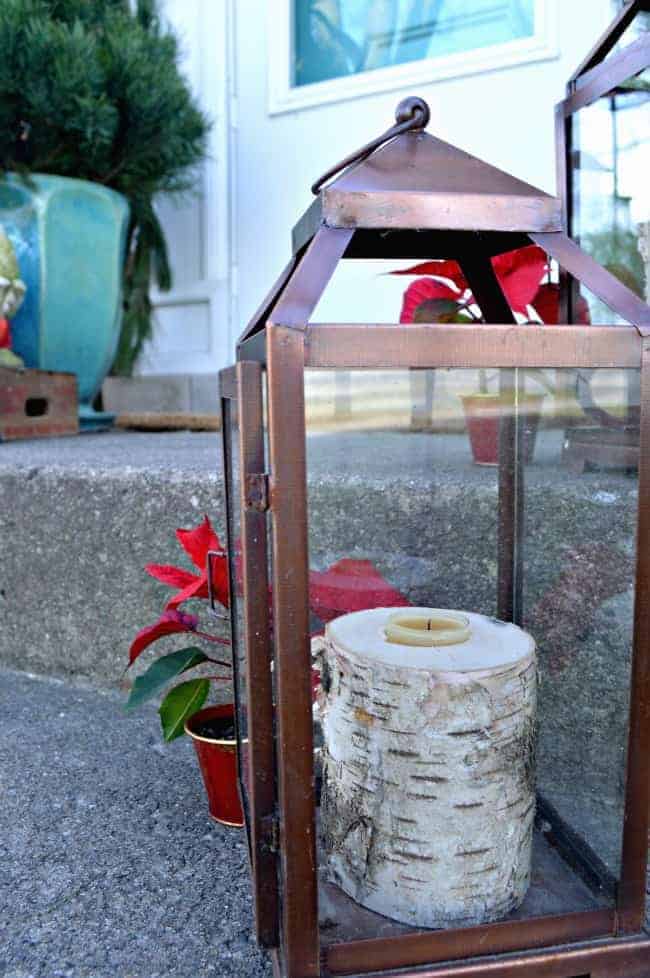 Finn's all ready too, he's even wearing his plaid bow tie. Actually, he's just excited to be outside with me.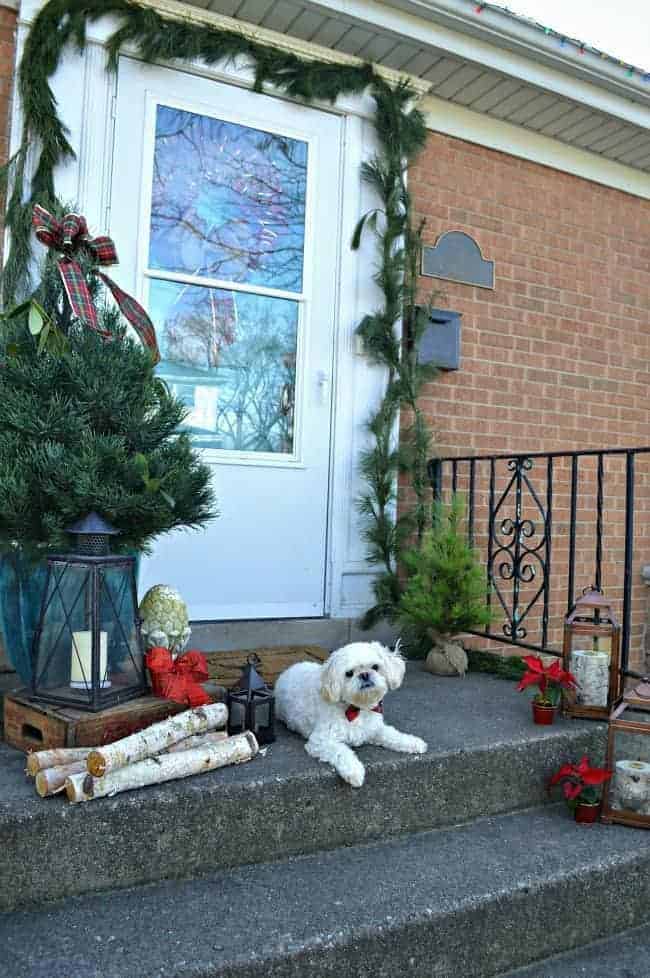 So, now you've seen it all. I'm so disappointed that I didn't get to share the kitchen all dolled up for Christmas, but I can guarantee that it will be on next year's tour.
I'll be posting a list of my Top 10 Posts for 2015 at the end of the month but otherwise, I'll be away from the computer, spending time with my family. I'll still be sharing on Instagram (username: chatfieldcourt) if you want to see what we're doing.
I hope you all have a wonderful Christmas filled with love and joy, and a very Happy New Year! I'm so grateful that you are here to read my posts every week, for your kind and thoughtful comments and emails and all of the support you've shown me over the past year. You are what makes this all worth it.
Thank you and Happy Holidays!
A few other Christmas posts I've shared lately…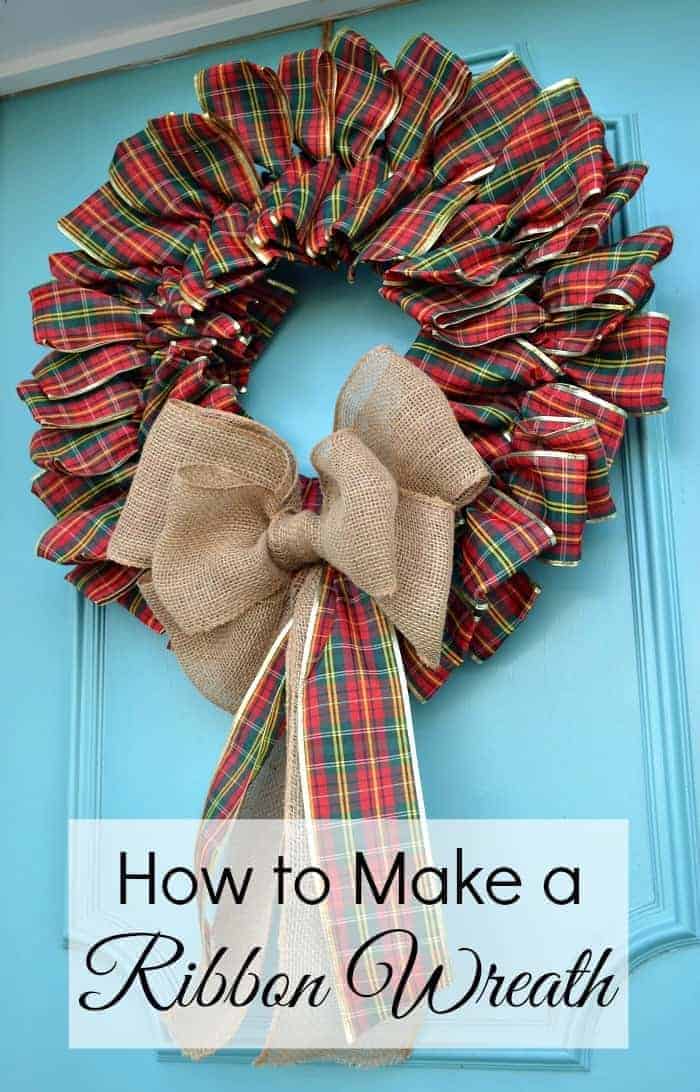 How to Make a Ribbon Wreath
Christmas Banner with Lightbulbs