Happy Monday to you! I hope you had a great weekend. We got a lot done in the kitchen this weekend and I'm hoping to share some of our progress in my next post but, besides working on this remodel, I've been busy puttering outside and planting some early lettuce, carrots and radish in the garden.
To keep track of what's planted where, I wanted to make a few garden markers last summer but never got around to it so I made sure I did it early this year. They aren't fancy, but they were really inexpensive and ridiculously easy to make, plus they're cute.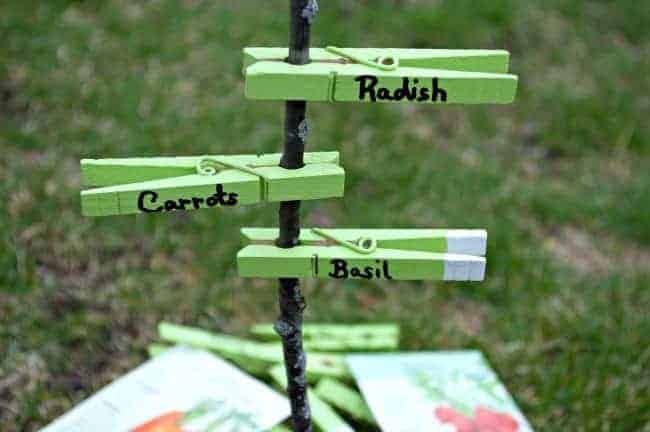 Yes, they are clothes pins that I painted and attached to a stick from the yard. I used the leftover exterior green paint that I used on my garage door last year and simply wrote the name of the seeds on each using a waterproof Sharpie.
I was going to find a way to put some pretty lettering on them but there's not much writing room on a clothes pin, and I wasn't sure how it would hold up with the weather, so I just kept it simple and went with the Sharpie. Just for fun, I dipped a couple pins into white paint to add a little stripe.
The possibilities are endless and it's a fun project to do with the kiddos.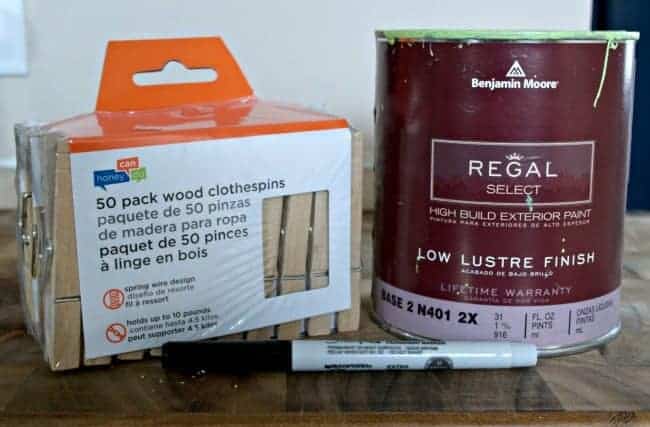 Not fancy, but fun and functional and it only cost me $1.59 for the clothes pins. If they only make it one season it's no big deal to do more next year or to try something else.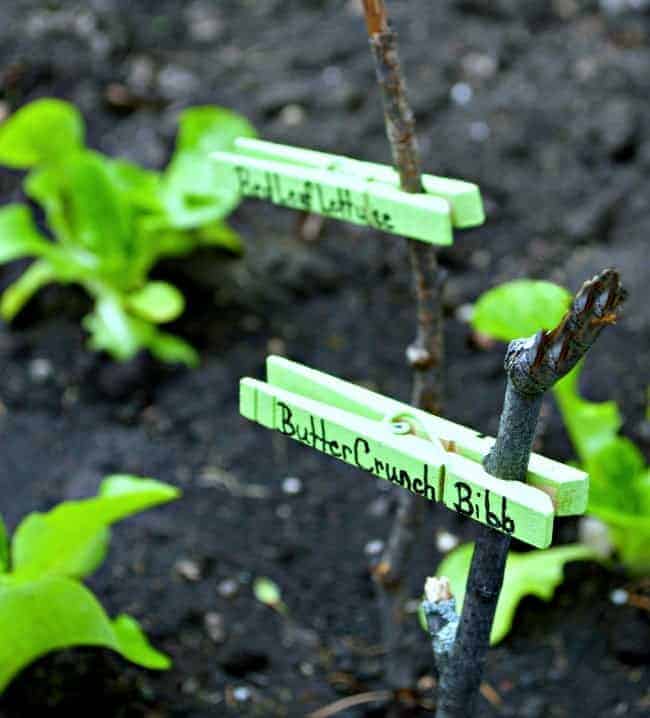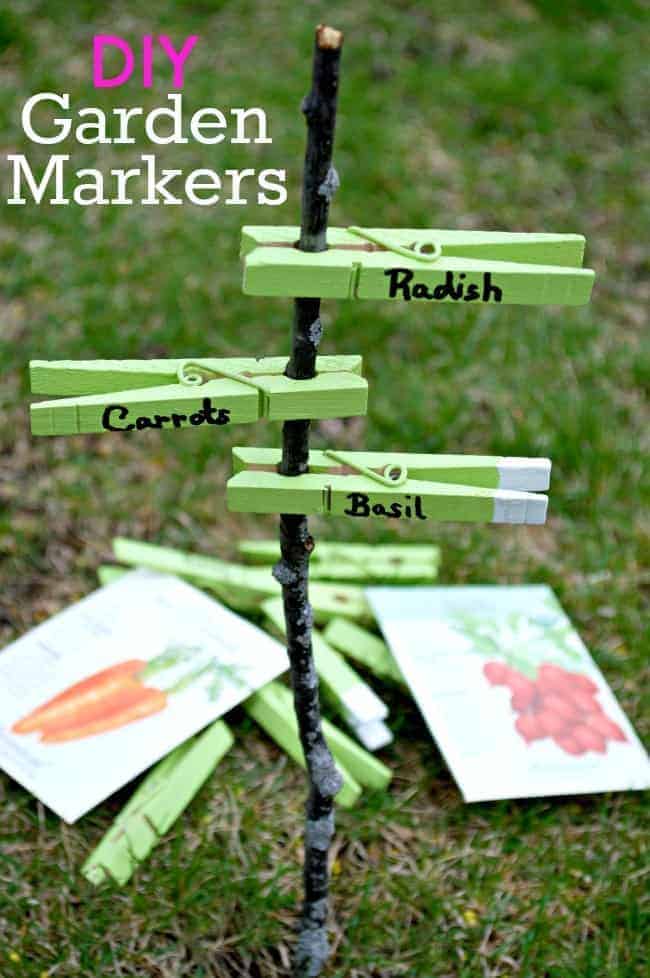 Have you been able to plant anything in your garden yet? Would you make your own garden markers?
Thanks so much for stopping by!
Check out a couple of my most popular posts…