Happy Monday, my friends!
I don't know about you, but this time of year always seems so busy. We spent this past weekend trying to play catch-up with all of our projects so it went by in a blink of an eye. The one big project we're trying to get done is the installation of a new gas furnace. We have an oil burner now and we have to run the gas lines so we can get the new furnace installed. As always, we'll do most of the work ourselves to save money, but we need to get a move on because we have don't have heat.
We worked our tails off while Finn parked his here all weekend…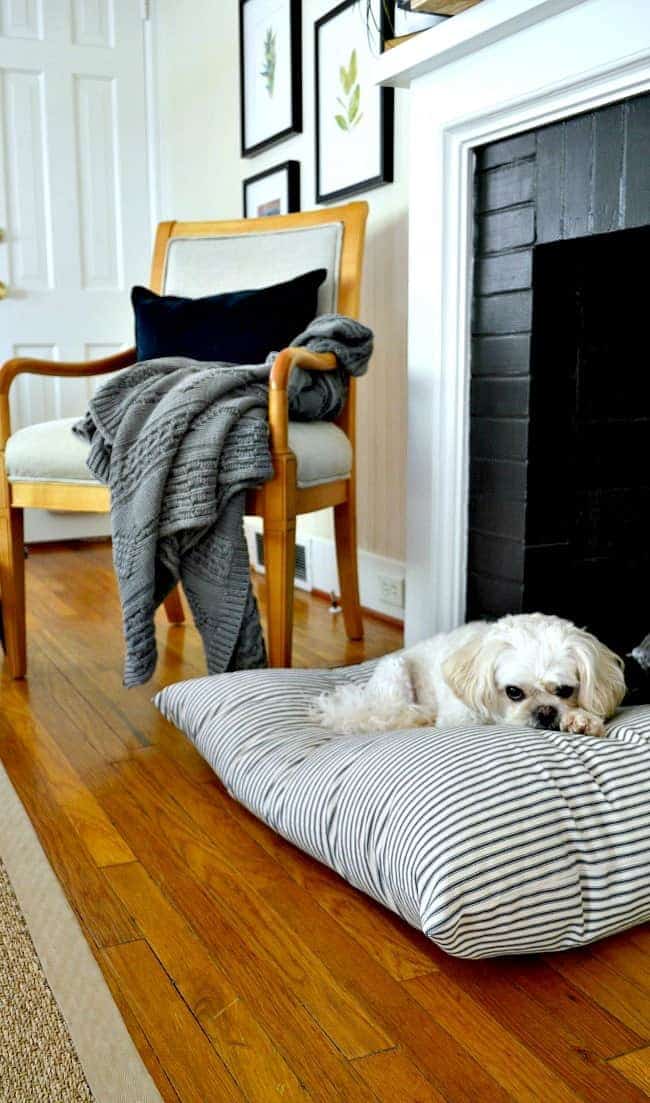 Anyway, I'm in the middle of three projects and decorating the house for Christmas, so I thought I'd share something I completed a while ago and never shared, my IKEA Rast hack. Well…I kinda shared it because it was in the photos from my Fall Home Tour, but I didn't share the details.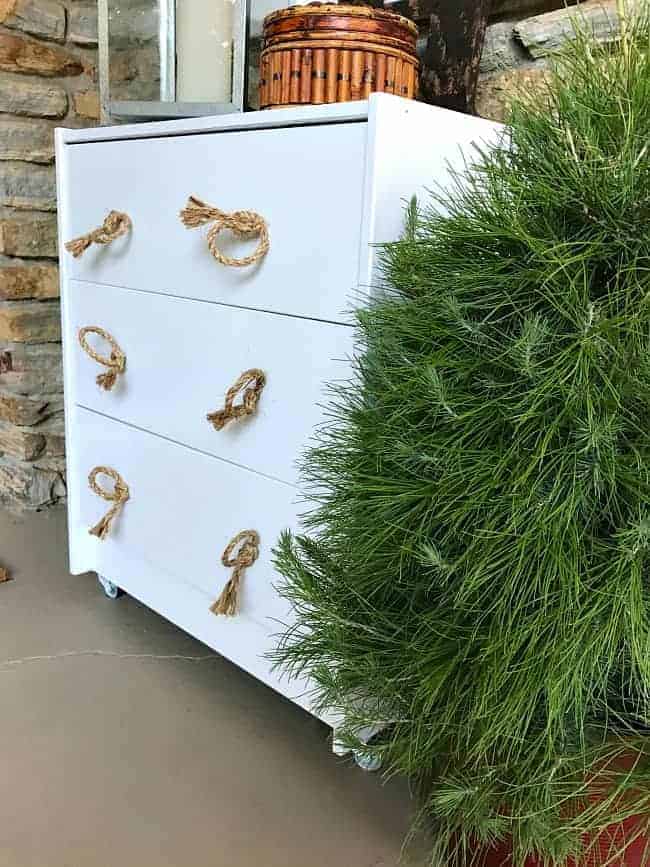 It's my outdoor storage cabinet that I made from the IKEA Rast. I bought it when we lived in Chicago but never got around to putting it together. When we moved into this house, I needed something on the front porch to store odds and ends and I thought that the Rast would be the perfect solution.
*Affiliate link used (see Privacy Policy for more info).
via IKEA
To start this super simple project, I assembled the chest following the instructions. Then I painted it with Rustoleum spray paint in Gloss White, applying several coats and sanding in between each one.
Since it was going to live outside I didn't want it sitting on the ground where it could get wet, so I added 4 wheels that I picked up at Home Depot (*affiliate link). There was no place to attach the back wheels so I attached a piece of wood to back so I could install them.
The new wheels also allow me to easily move it to sweep the porch.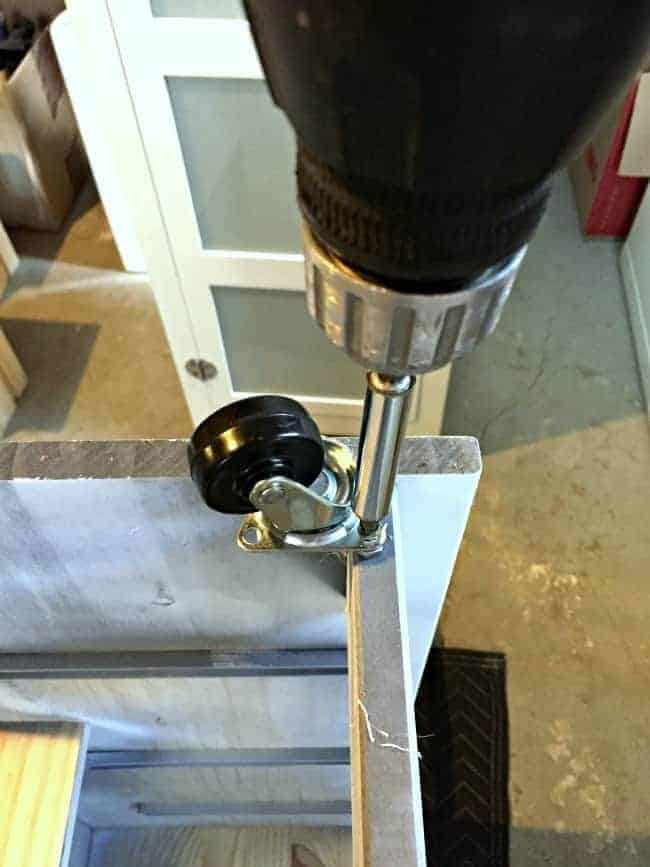 See…easy so far, right?
The Rast came with 6 wooden knobs but I wanted a different look, and I didn't want to spend any money, so I used some jute rope that I had on hand. I did have to drill bigger holes in the drawers where the jute had to go in, but it was a quick and easy process.
A couple of knots and I had new knobs…for free!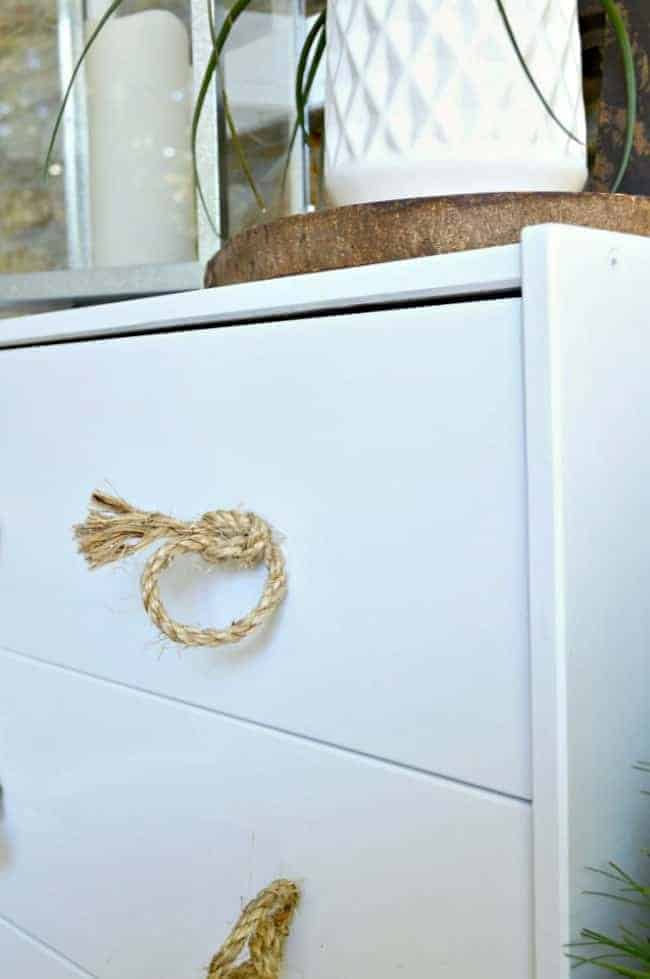 All that was left to do was to fill the drawers. I store my garden tools, some candles and apparently…a sanding block.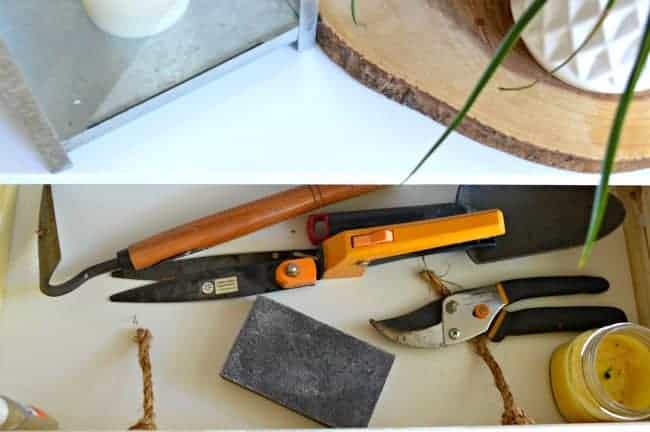 It's nice to have something on the porch that I can add decor to, like a lantern and a potted plant.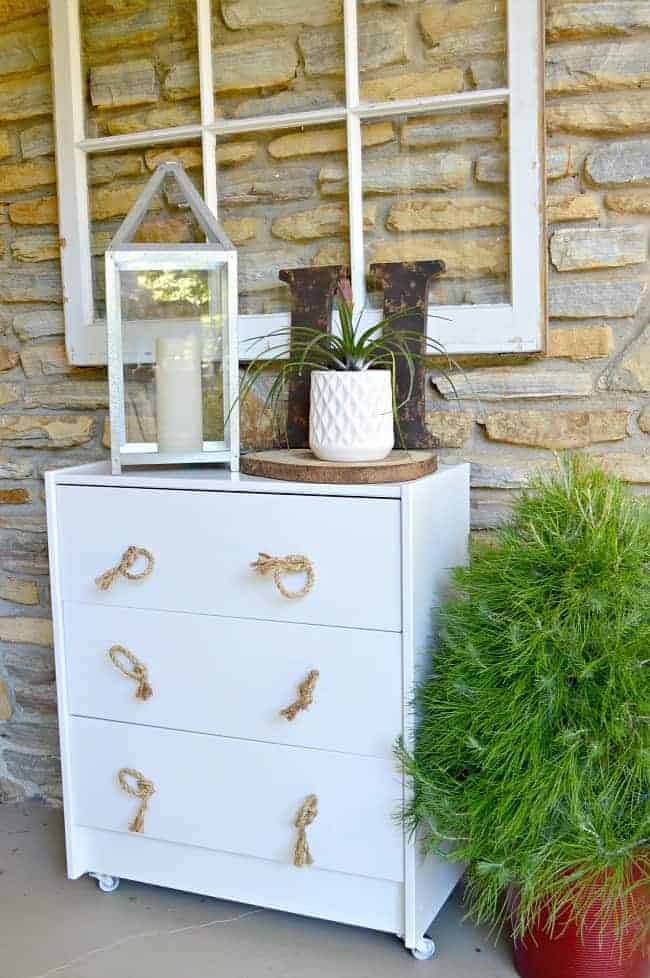 We also hung my old, chippy window above the cabinet. I'm not sure it will stay here but it's ok for now.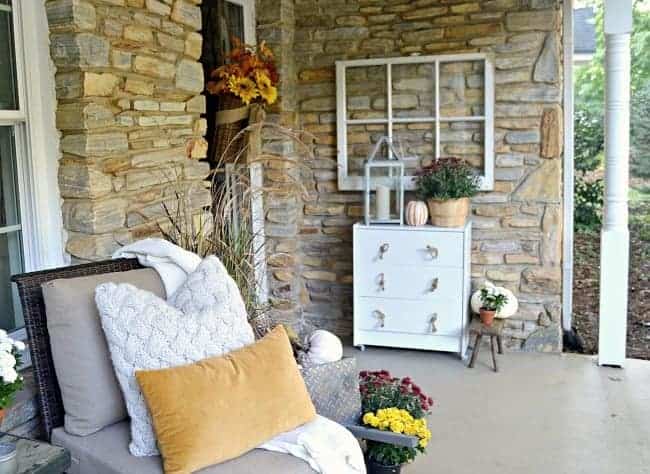 Not bad for under $50.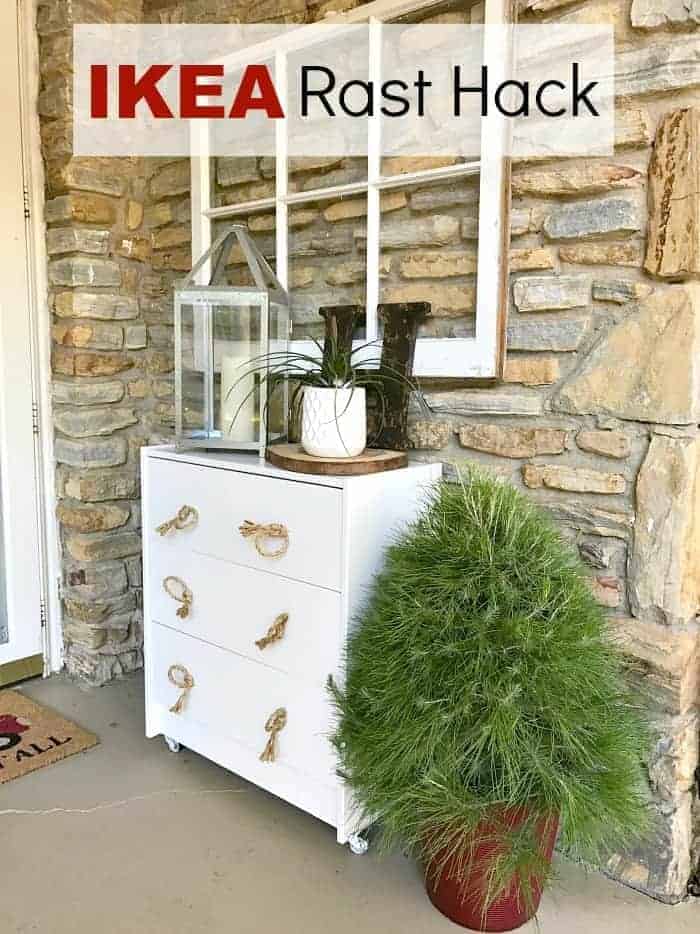 Now I have to get back to those projects, and the Christmas decorating. Can't wait to share them with you!
Hope you have a great week!
Another furniture project we've done is our DIY platform bed.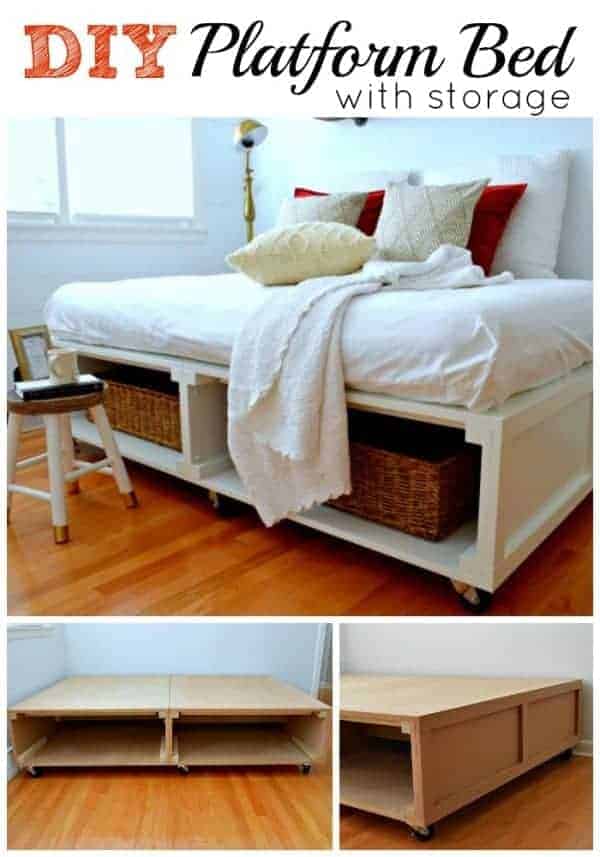 DIY Platform Bed