Kitchen Plank Ceiling Inspiration
*As an Amazon Associate and member of other affiliate programs, I earn from qualifying purchases.
We started on our kitchen tongue and groove plank ceiling and I'm loving the way it looks. I debated for weeks about whether we should do this project or not. We have a really small kitchen and I was worried that a plank ceiling would make the room look too busy (because of the seams) or that it would close the kitchen in, but I think that it's going to look great.
Just a sneak peek at some of our work. I'll do a post on the completed plank ceiling as soon as it's up and painted.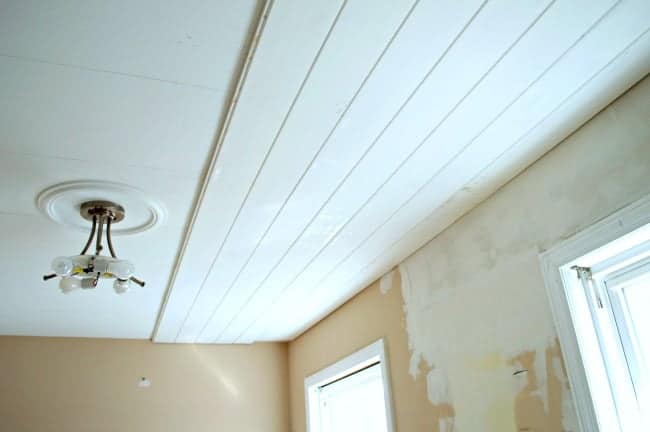 Let's talk about lighting…
See those bare bulbs hanging there? It's the only source of light in this small space right now so I wanted to ask your opinion about adding more.
More about that at the end of the post.
Back to ceilings…I have been looking at pics of kitchen plank ceilings for months in anticipation of this project and I just wanted to share some of my favorites.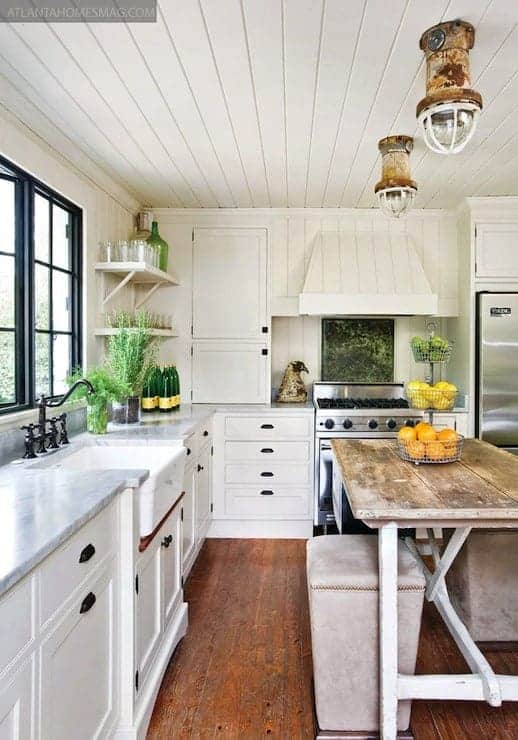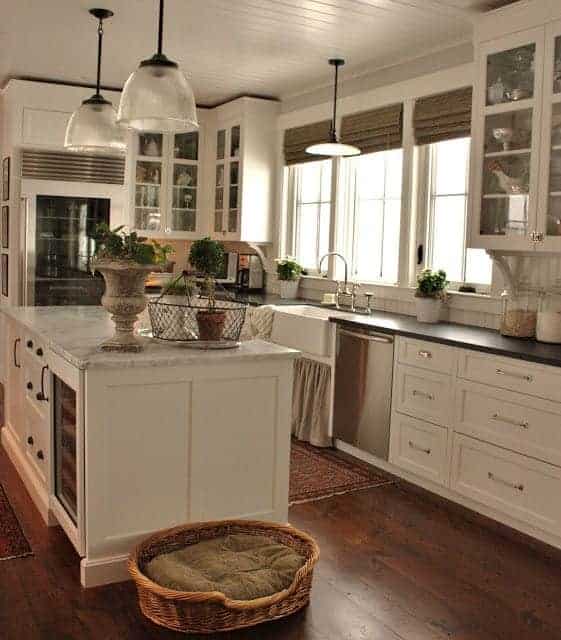 For The Love of a House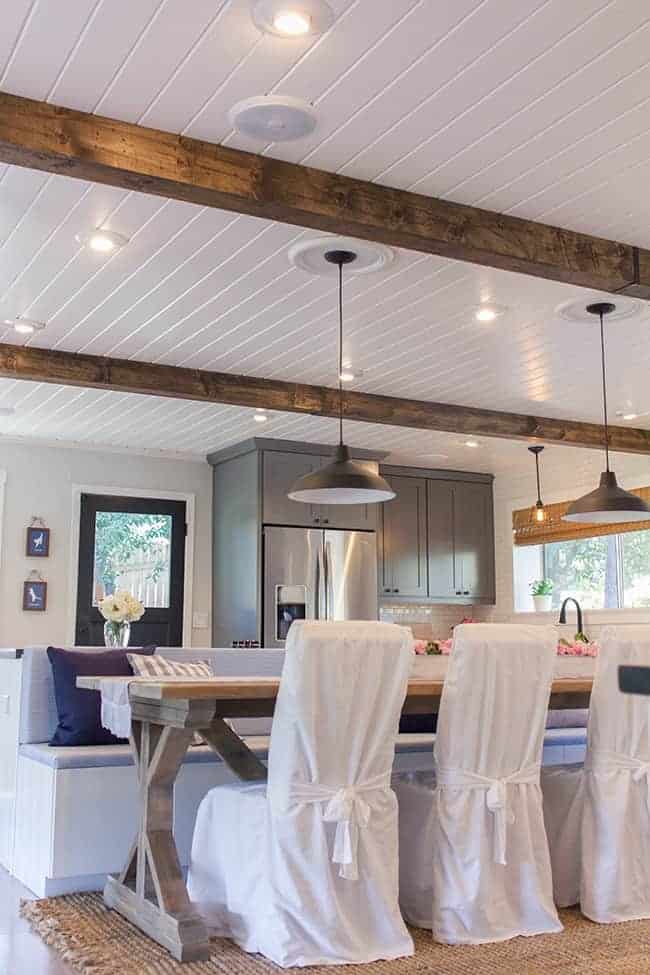 Jenna Sue Design
Love them and they are all great inspiration for our ceiling project!
As for lighting in this room, like I said, we have one light in the kitchen, which is in the ceiling in the middle of the room. Once the planks are up we'll be installing recessed lighting, around 9 lights in all.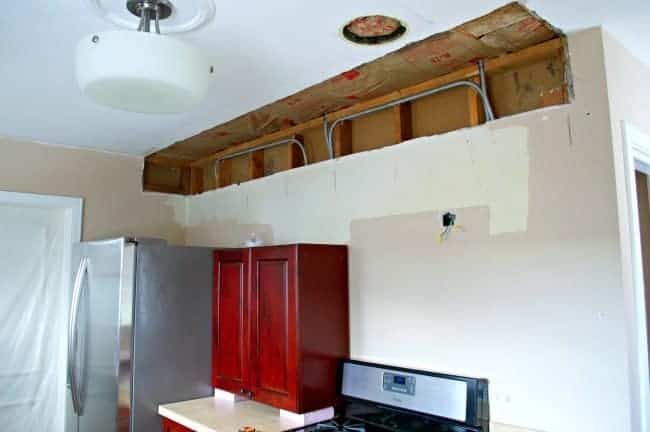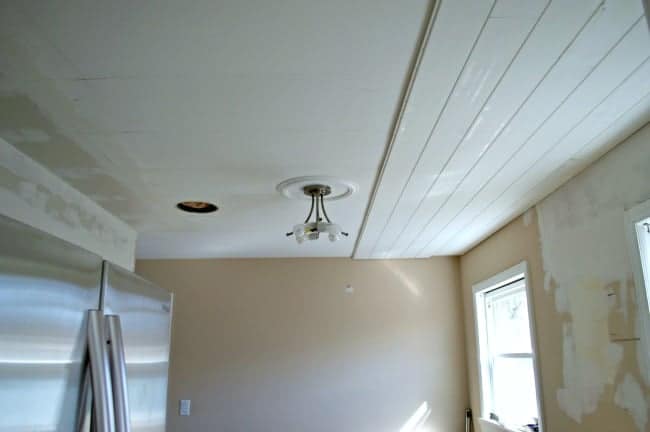 We have a galley kitchen so we'll have 4 lights above the cabinets on the refrigerator side and 4 on the sink/window side. The other light will be in the tiny walkway from the kitchen to the dining room. Because we are doing this plank ceiling, I can choose to not have the light in the center and I was wondering what your opinion was. (Just take note that the light that is there won't come back even if I decide to keep the connection.)
Should I loose the center light fixture and only have the recessed lights? Do you think the ceiling would look busy with the recessed lights if I keep the center light fixture? Will it look strange to have only recessed lights if I ditch it?
What do you think?