*As an Amazon Associate and member of other affiliate programs, I earn from qualifying purchases.
I am still working in the guest bedroom (we've started making the bed…yay!) but my mind is already on the kitchen.
I've been thinking about this room since we moved in a year and 3 months ago but I'm no closer to a plan than I was the day we moved in. This room is small, really small, so changing the layout is not gonna happen.
I do however want to make some big changes and one of them is the ceiling. There isn't a whole lot of area to work with up there but I've found a few ideas to change things up.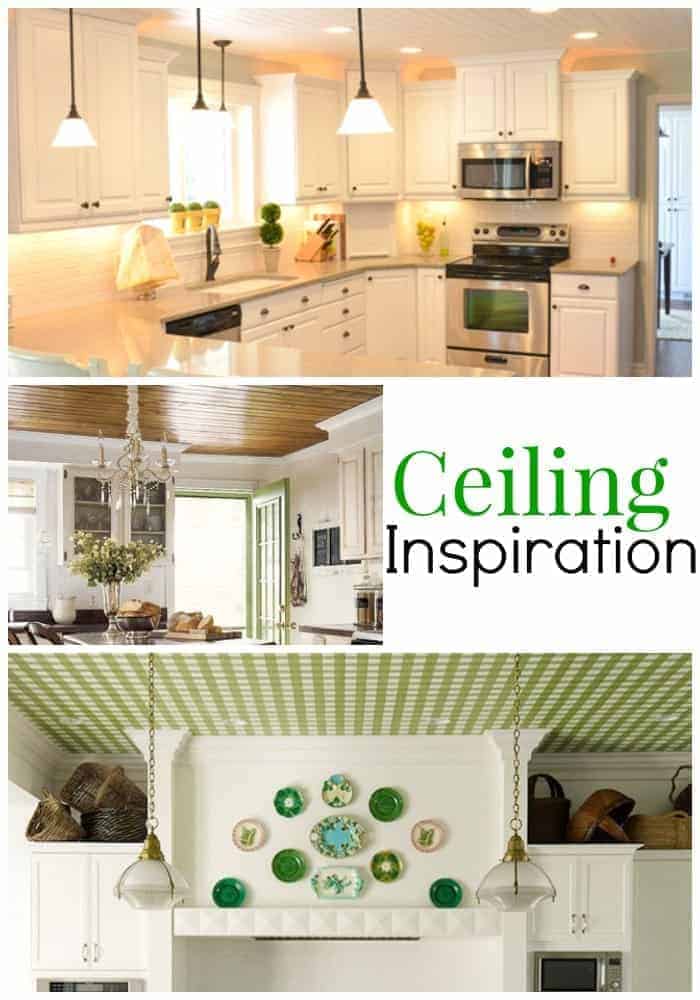 An easy ceiling treatment would be to paint it something other than traditional white.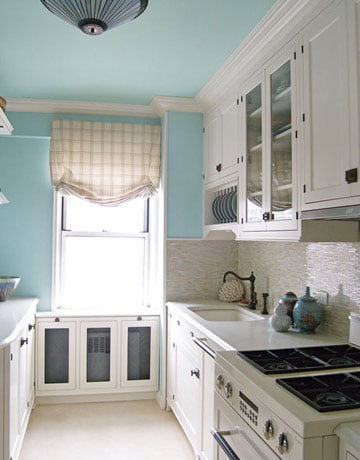 How about some gingham wallpaper on the ceiling? Love the color but it would be too much in my small kitchen.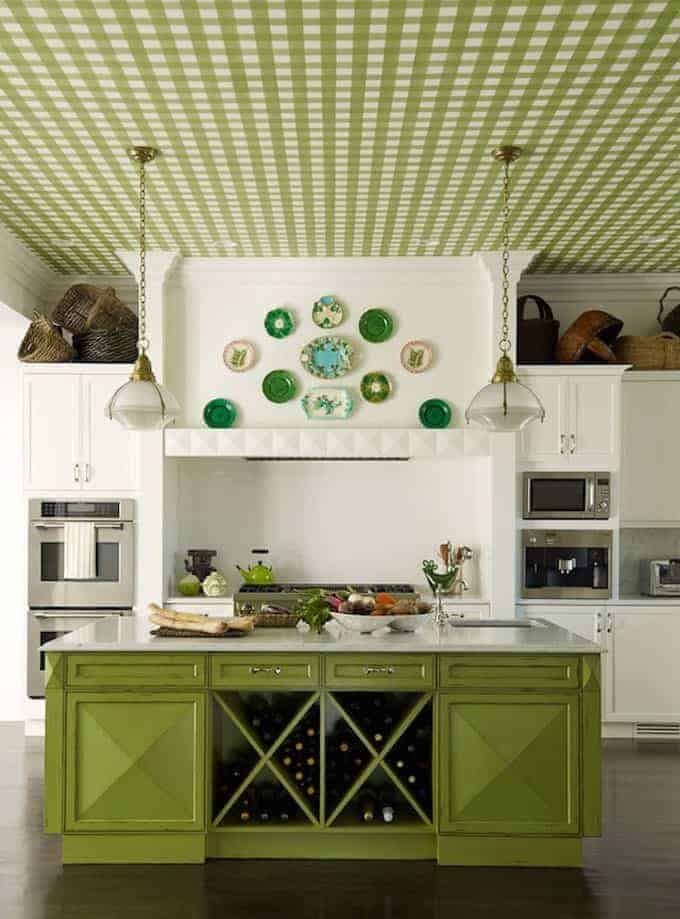 Tried and true white wood planks. Love this look but is it overdone?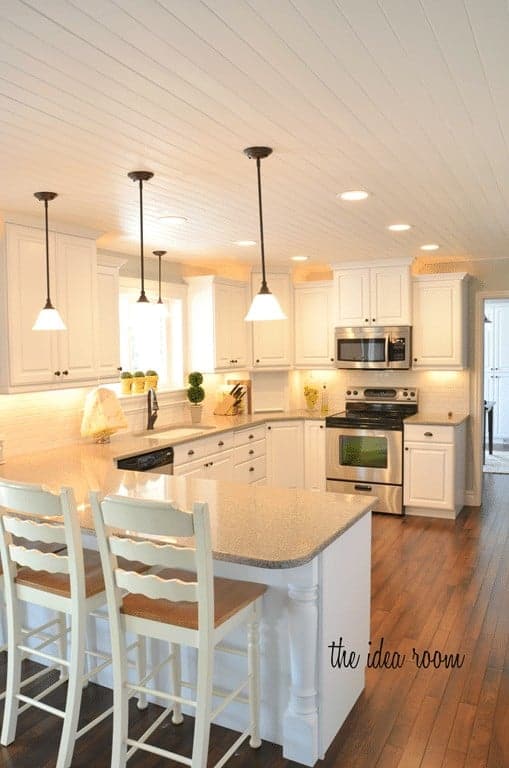 Love the planks with the painted wood beams (although my kitchen is too small for this treatment). Can we just take a moment to admire the dreamy turquoise island…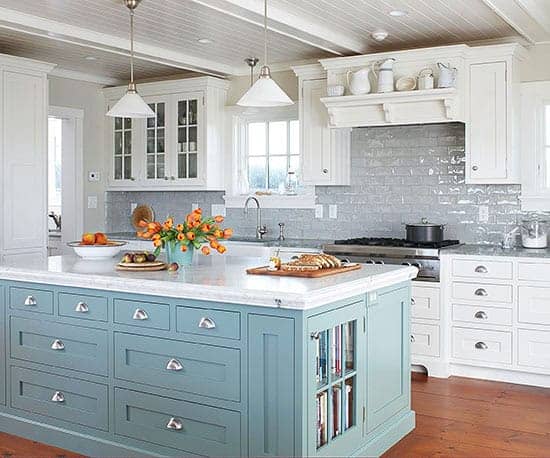 I know this isn't a kitchen but trying to find a stenciled ceiling in a kitchen was tough and this one that Not Just a Housewife did is so pretty.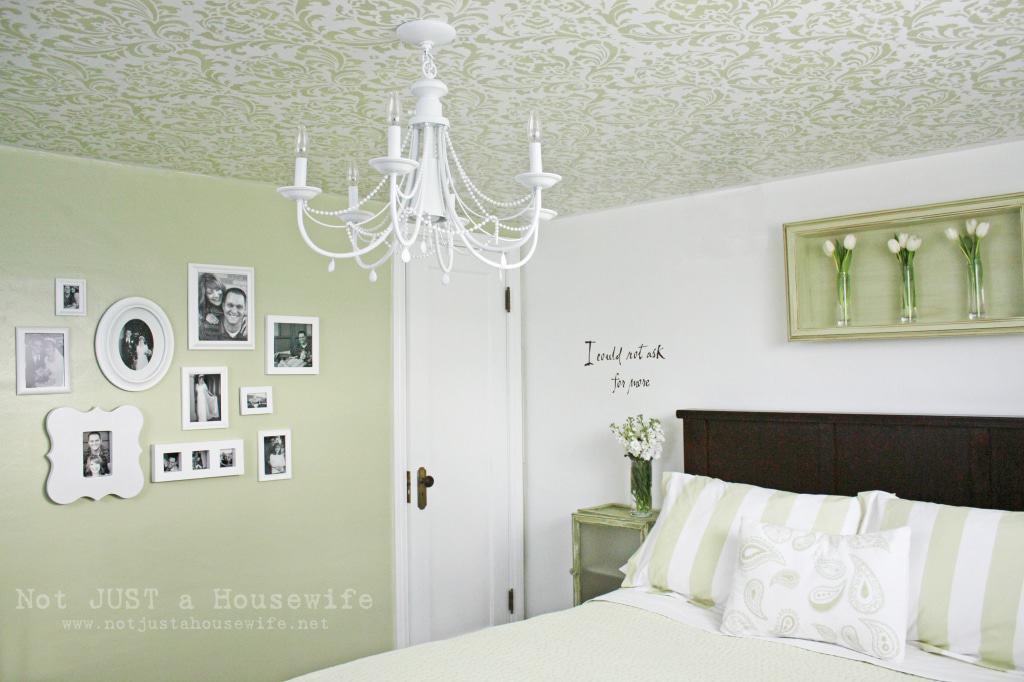 Stained wood planks are another great option.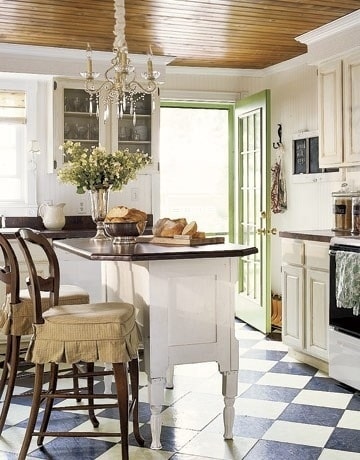 While writing this post and looking at oodles of kitchen ceilings, I think I know what I'm going to do…but you know that could change…several times.
So what do you think about decorating a kitchen ceiling or do you think it should be white? Which ceiling treatment do you like best?
More ceiling ideas