Disclosure: As an Amazon Associate and member of other affiliate programs, I earn from qualifying purchases.
Last week I shared my Christmas front porch and my living/dining/entryway. Today, after finishing all my moving and tweaking, I'm ready to share Christmas in the guest bedroom. I wasn't able to decorate the kitchen this year, we just started the reno on it, so I thought it would be fun to add some Christmas in the guest bedroom.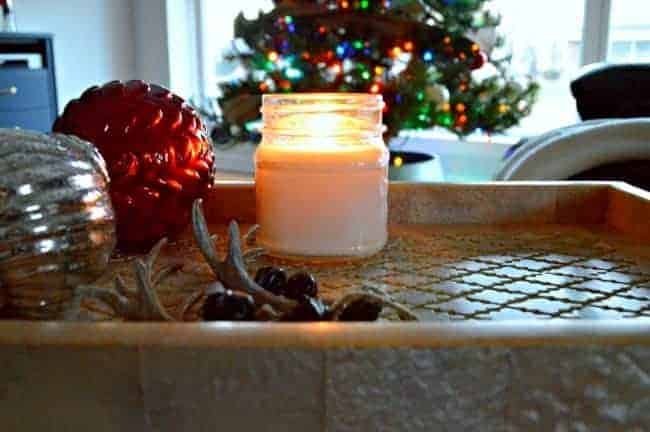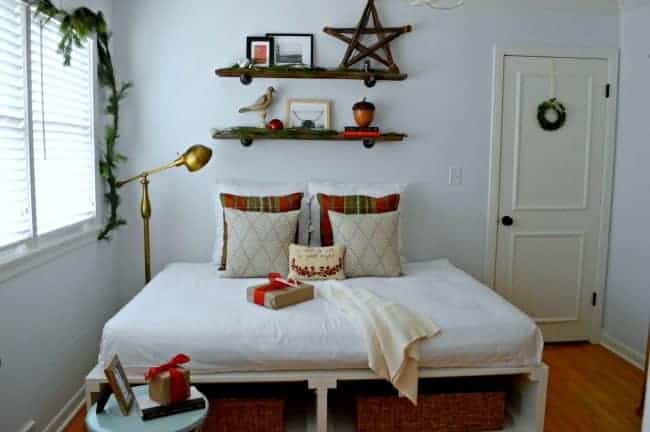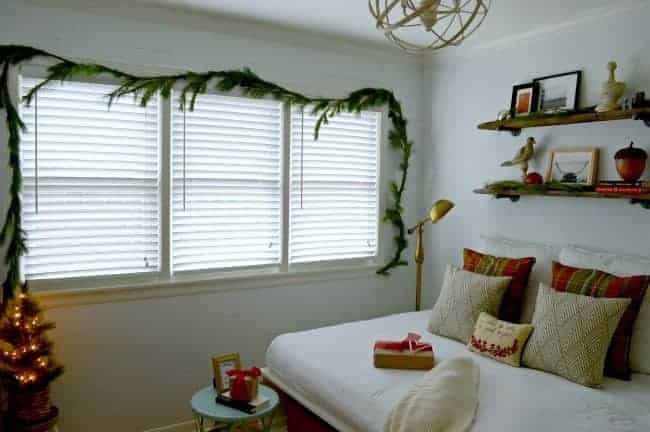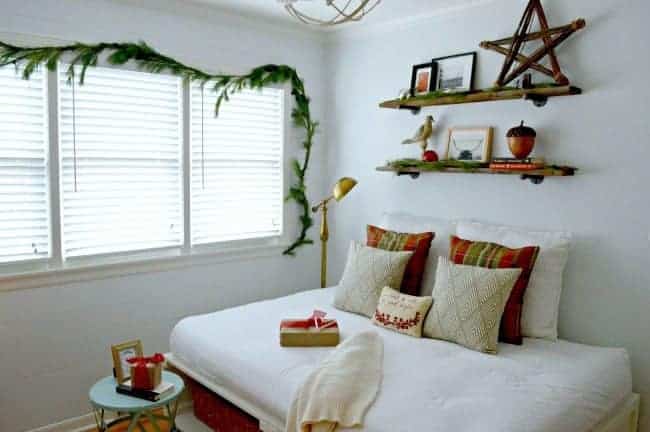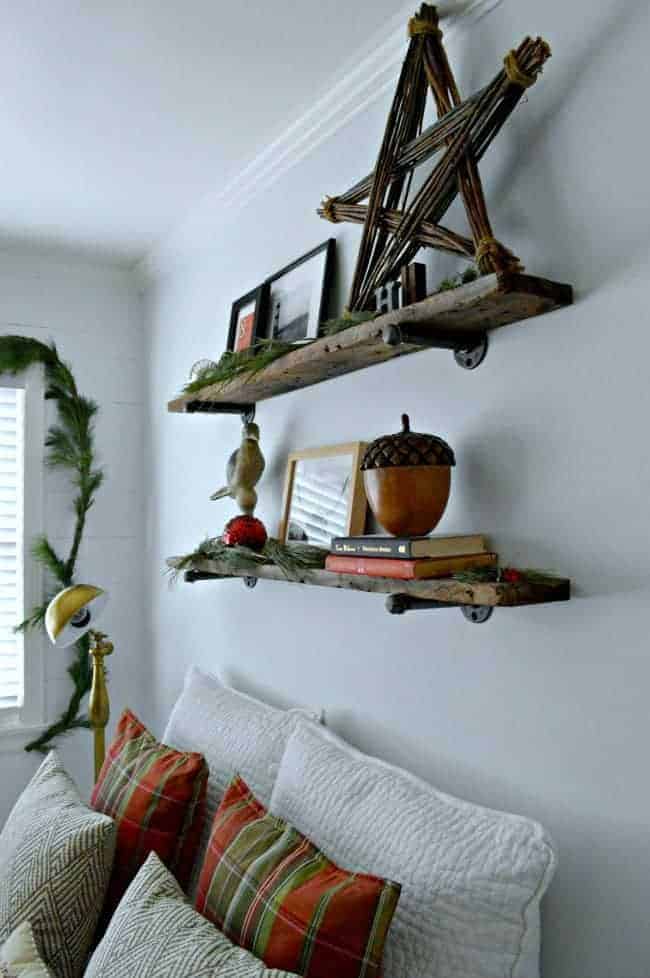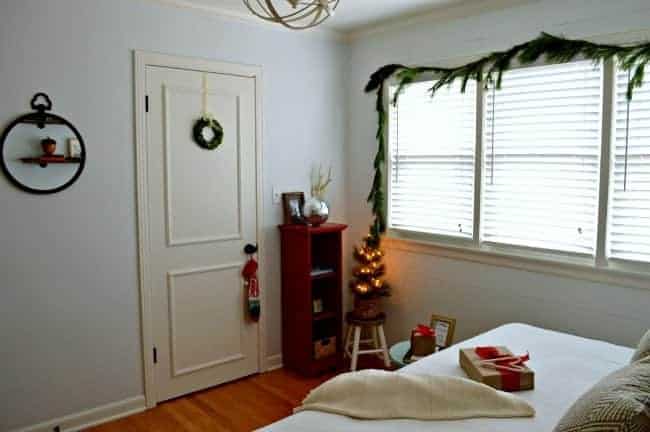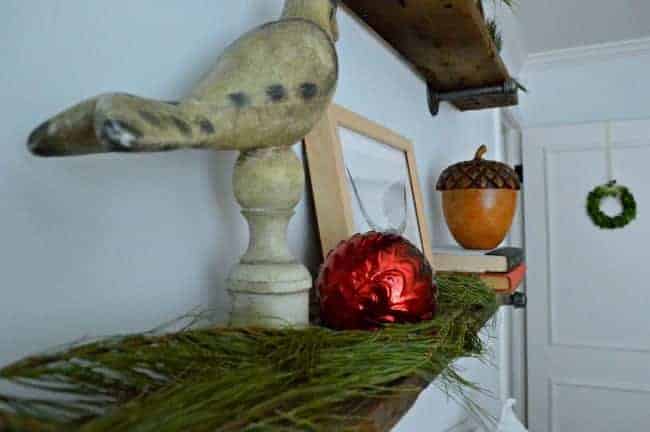 It was so much fun decorating this year, even though we won't be home on Christmas day to enjoy it, and, although it's a challenge to decorate the long, small space of the living/dining/entryway, I'm learning more of what works and what doesn't with each passing Christmas (this is our 2nd Christmas in this house).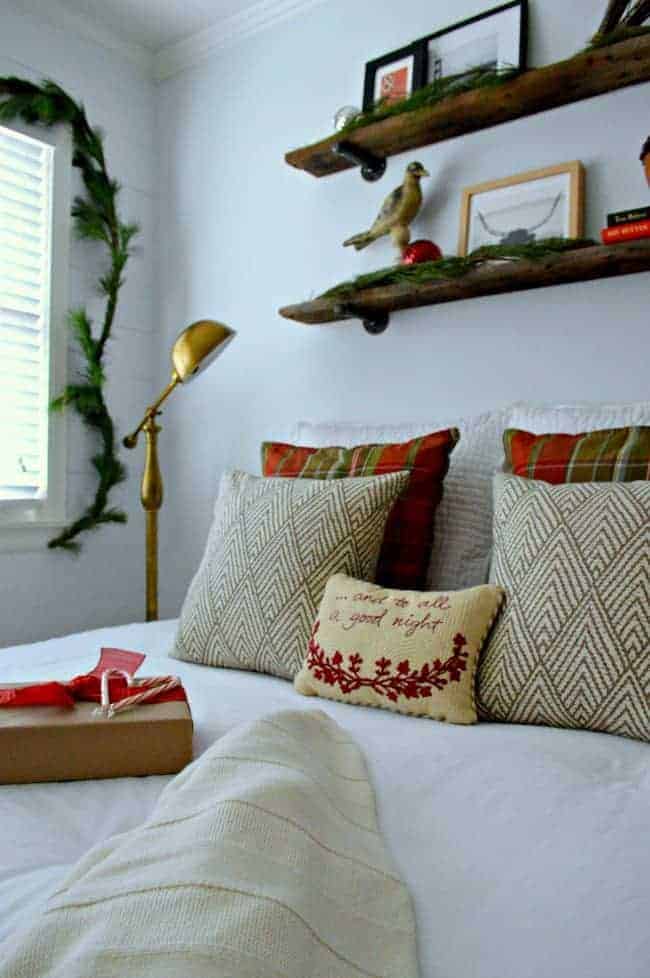 Now that all the decorating,shopping and wrapping are done, we can concentrate on our trip and maybe a batch or two of cookies, which will make Mr. C² happy.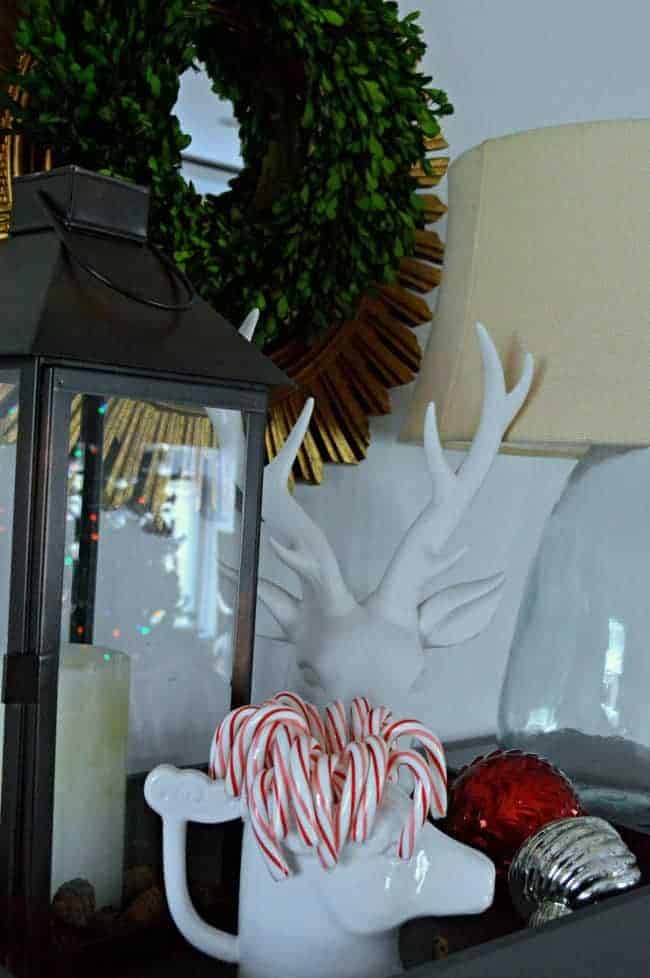 Let's talk shopping. Are you an early bird, or do you wait until a week or two to even start? How about wrapping your gifts...is it something you love to do? I have to confess that it's the one task that I have never enjoyed. The hubs is the gift wrapper in our house, since I do the shopping. Hey, it's all about delegating. Right?
Have a great week and thanks so much for stopping by!