Wow, it feels like I just posted about January and here we are into March already. Time flies!
It's been another busy month here at the cottage, and I am all over the place with projects, but we are seeing some progress.
Even though I'm painting walls, the fireplace and the windows, I'm thinking about spring. I'm ready to lighten everything up and that usually means changing pillows, bed linens and filling the house with tulips. Well, not exactly filling the house…maybe spreading a couple of bunches around. Anyway, I'm having a giveaway for a HomeGoods gift card to help you get your own home ready for spring, so make sure you come back on Monday to enter.
Operation "Black Window Trim" is in full swing. Wow, I didn't expect it to take this long or be so tedious. I have one window down and another one to go. The big one…
Cue the dramatic music.
A little peek, through the blue thistle, of the dining area wall that started this makeover.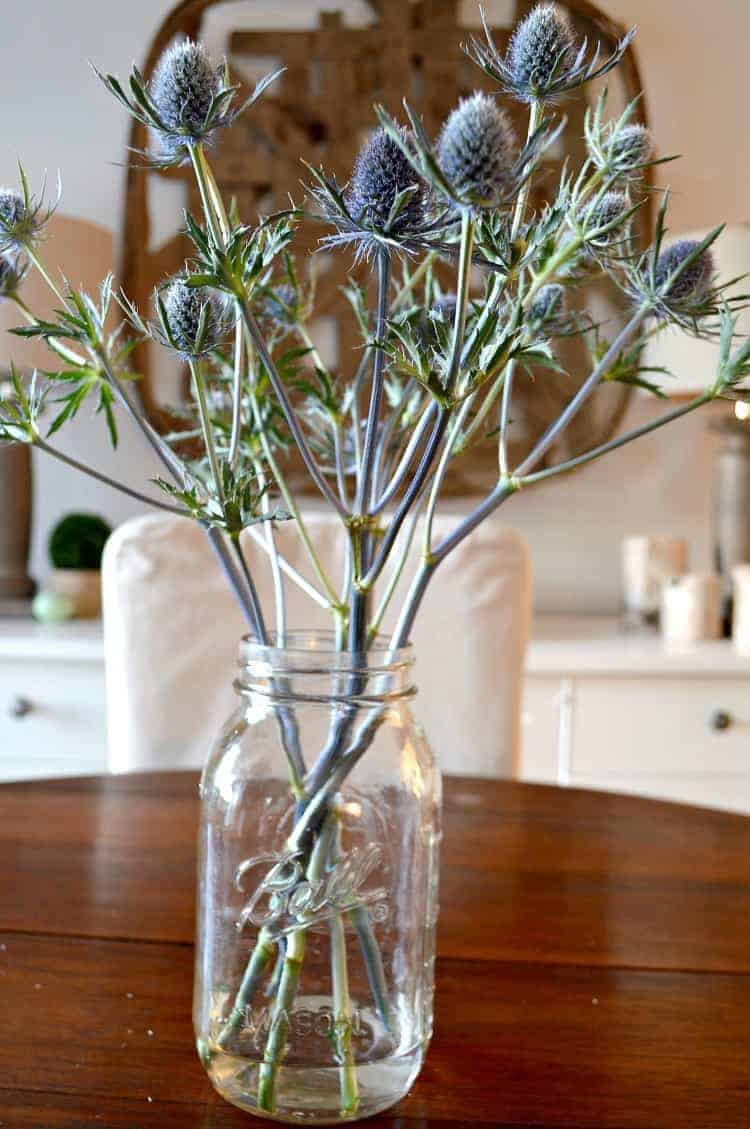 I spent this whole month working in the kitchen/dining area. What started out as a wall wall paint job has turned into 3 walls, outlets and lighting. I've wanted to remove the fluorescent light in the kitchen area since we moved in and, since the mister was willing to help, we took it down, which was the easy part. Now I'm trying to fix the ceiling and find the perfect light.
I know…pretty ugly.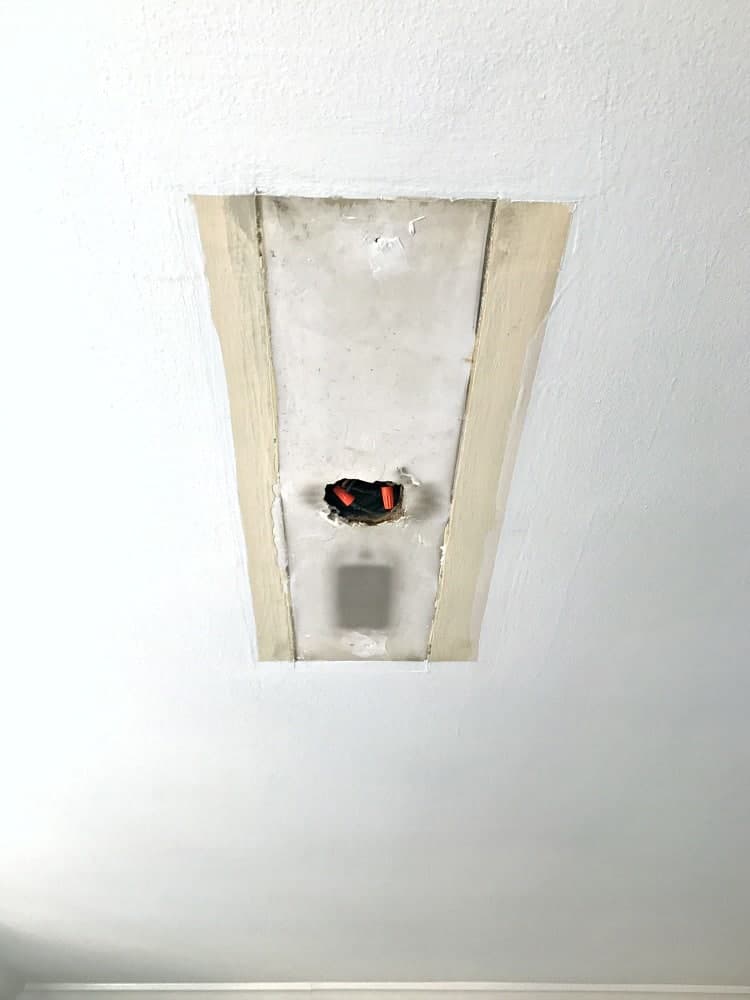 OK, so I'm going to share a little secret with you. I love shoes! I mean, what girl doesn't, am I right? The only problem is that I have big feet, size 10, and they're wide. Granted, it's much easier to find nice shoes in bigger sizes now but it's still a struggle to find comfort and style. I'm always on the lookout and I finally found a casual shoe that's comfortable and cute. Yay me!!!
Since we started cleaning up outside, I've been trying to get garden ideas for our front yard. There's so many beautiful gardens and great ideas out there. This little cottage is in Carmel, CA. Love that stone wall and all the greenery. And that gate…adorable!
Tales from Carmel
I'm just finishing up the fireplace (I shared the mantel redo here) and I'll be sharing that on Monday. This was just a quick and temporary makeover until we have the time to really work on it.
Love this…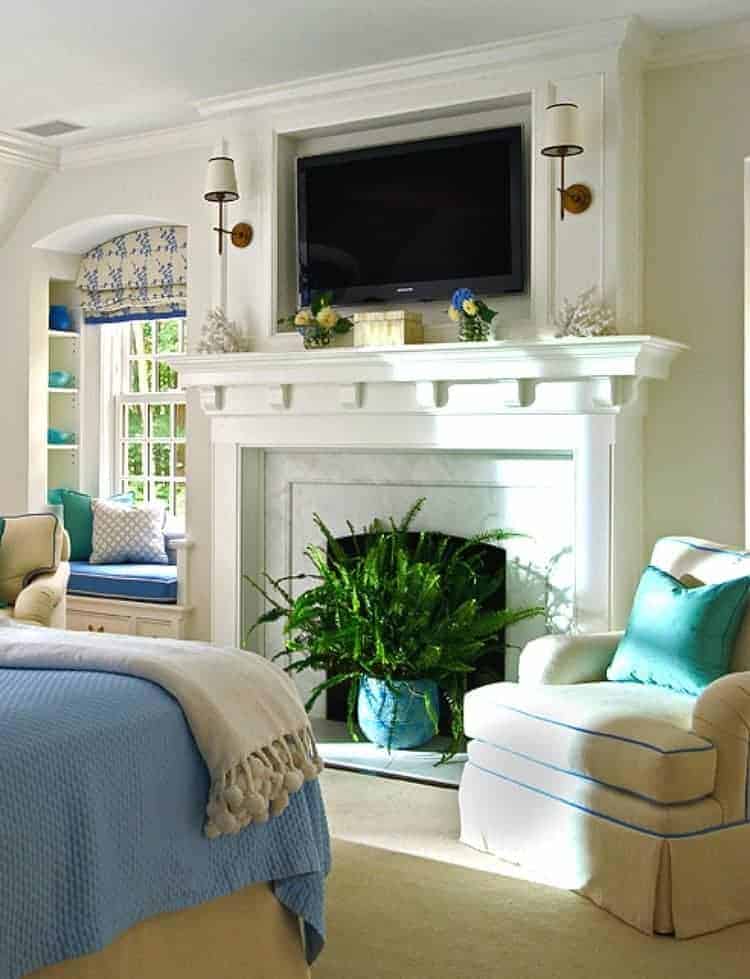 Lynn Morgan Design via House of Turquoise
It turned out to be pretty productive February. I'm just hoping that some of these projects will be done in March. 😉
Don't forget to stop in on Monday to check out the fireplace makeover and enter the giveaway.
Thanks so much for stopping in and I hope you have a great weekend!!!
You can catch up on our January cottage musings, here.