Disclosure: As an Amazon Associate and member of other affiliate programs, I earn from qualifying purchases.
Hello and happy July!
I don't know where June went but here it is July already. Lots of things going on this month but this is all about our cottage musings for June.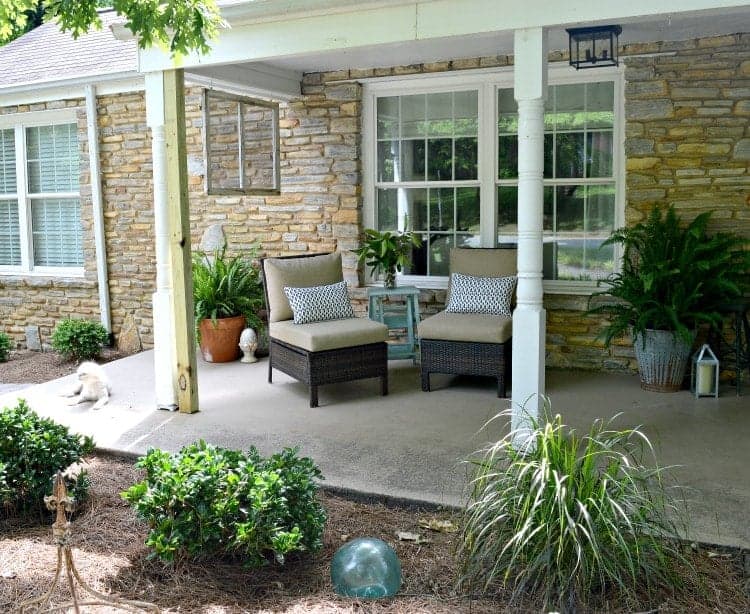 We haven't been able to spend a whole lot of time sitting outside on our porch this summer. We've had a ton of rain lately, which means a lot of mosquitos. I bet I can get 5 bites every time I step outside. Ugh...
I did a lot of little projects in June, like my flag front door basket and the old window screen on the front porch. One of the bigger projects we worked last month was the living room, along with the DIY curtain rods I made. It's finally all done now though and we're enjoying it everyday.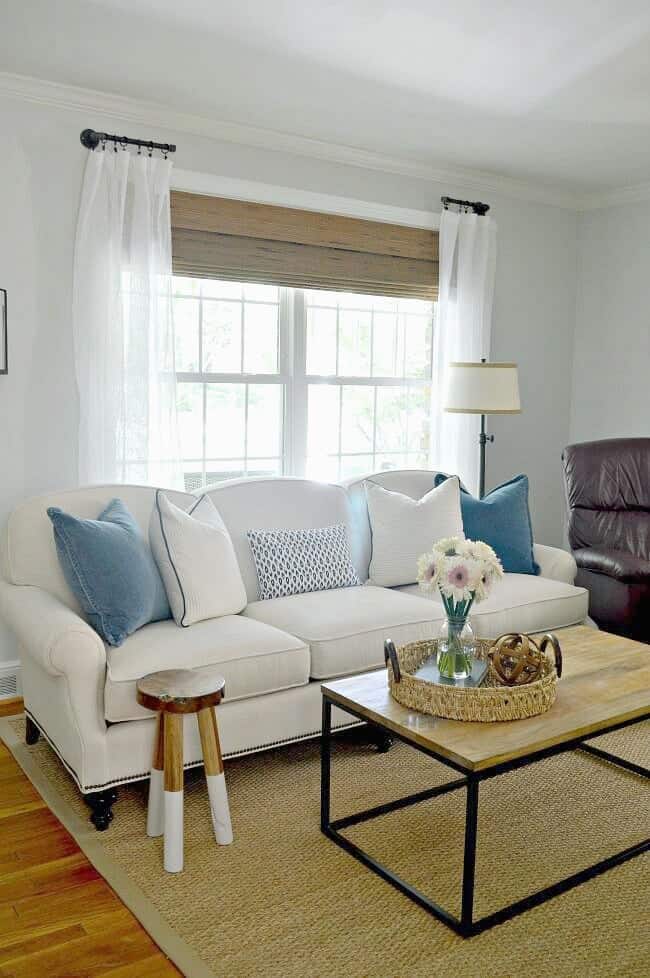 No rest for the weary though because we're already working on our next big project. If you watch my Instagram Stories you'll be able to get sneak peaks of what we're doing.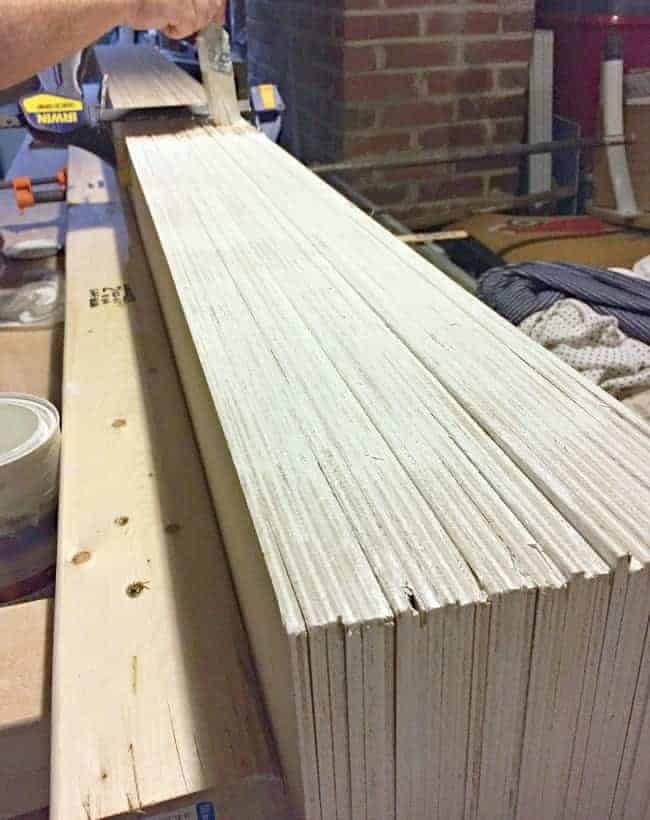 I know...
It's not much to go on. I have to do something to get you to come back! 😉
There's also another project coming up. It's something totally unexpected, and a lot of you might think we're crazy, but we're excited about it. More to come...
We haven't done a lot of outside work but we are tending our small experimental garden. The tomatoes are growing and we even have a few small ones. It's too soon to tell if the rain caused any damage but we're keeping our fingers crossed. My zinnias are doing ok.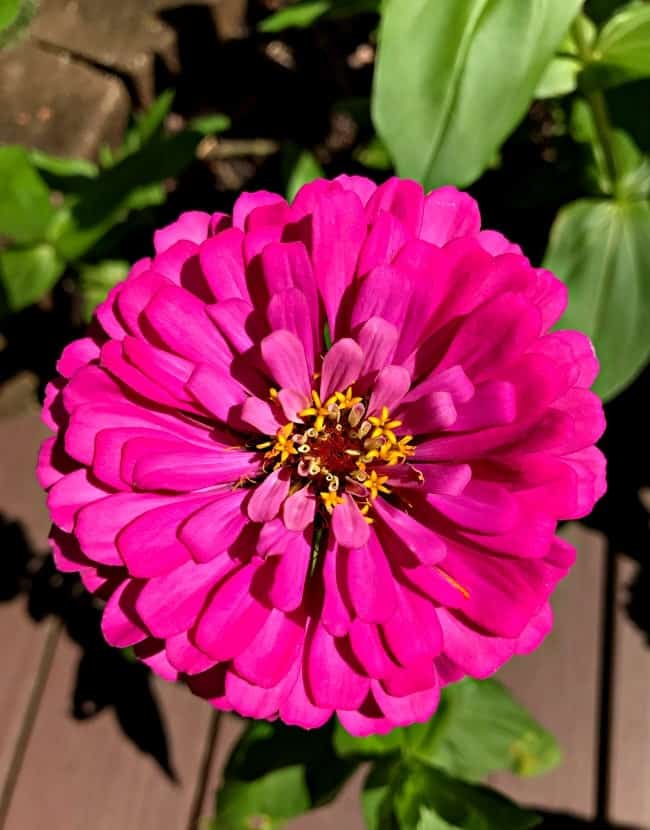 The rain flattened some but I still have a couple standing tall. They are so pretty. I'll definitely plant them again next year.
What we're watching: Nothing right now but we're eagerly waiting for Game of Thrones! Any one else?
What I'm reading: I'm sad to say that it's been a while since I picked up a book. If you have any recommendations, I'm all ears.
What I'm loving: Linen has been my go to this summer. I'm especially loving *this top (in white). I'm also living in the Panama hat that I bought in San Juan a few years ago. I have a large head (it holds my massive brain after all 😉 ) so I needed something large, which is hard to find.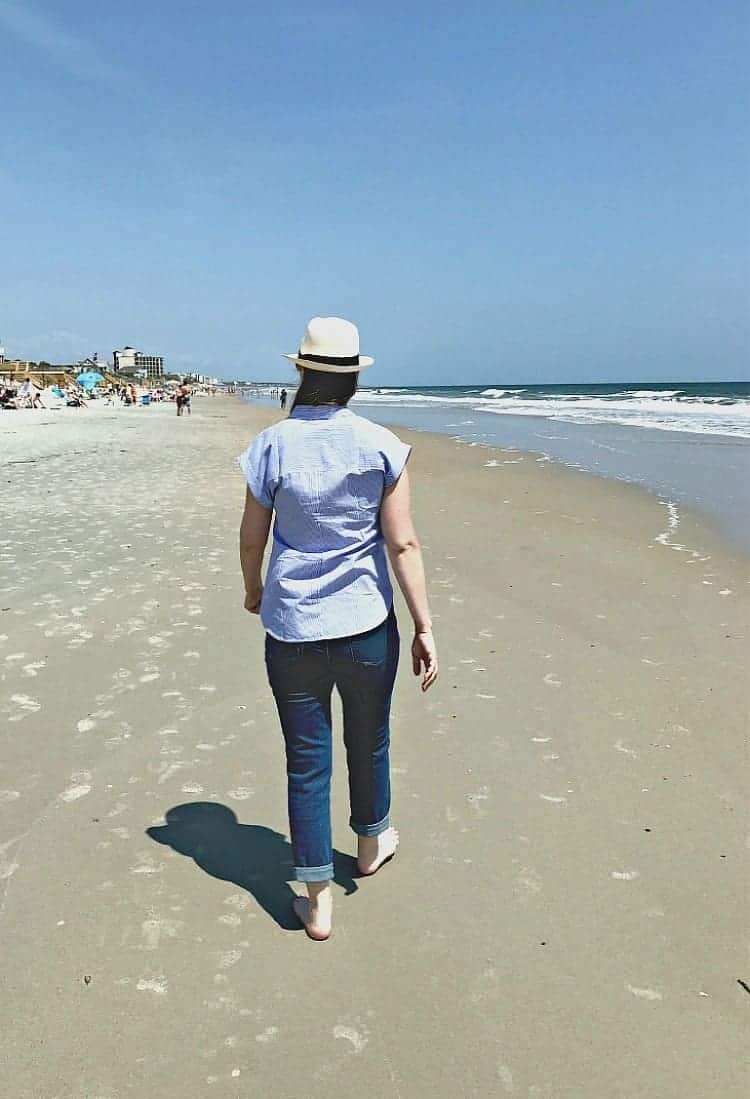 Caught my eye:
I don't know why but I'm always looking at kitchens and bathrooms. I just love this bathroom. I think her shower is bigger than my whole bathroom (sad but true).
If there is such a thing as kitchen love, then I have it for Heather's kitchen. Every time I see her beautiful kitchen, I stop and check out every detail like I've never seen it before.
Great ideas:
Easily age wooden cutting boards
Love KariAnne's easy solution for a plain, boring table (her words not mine 😉 ).
Yum!
How about an easy macaroni salad recipe. After all, it is the season. I love the look of this recipe, and he uses sweet pickles too. Yum!
Can't wait to see what July brings!
Happy Sunday!
Hope you're having an awesome 4th of July weekend!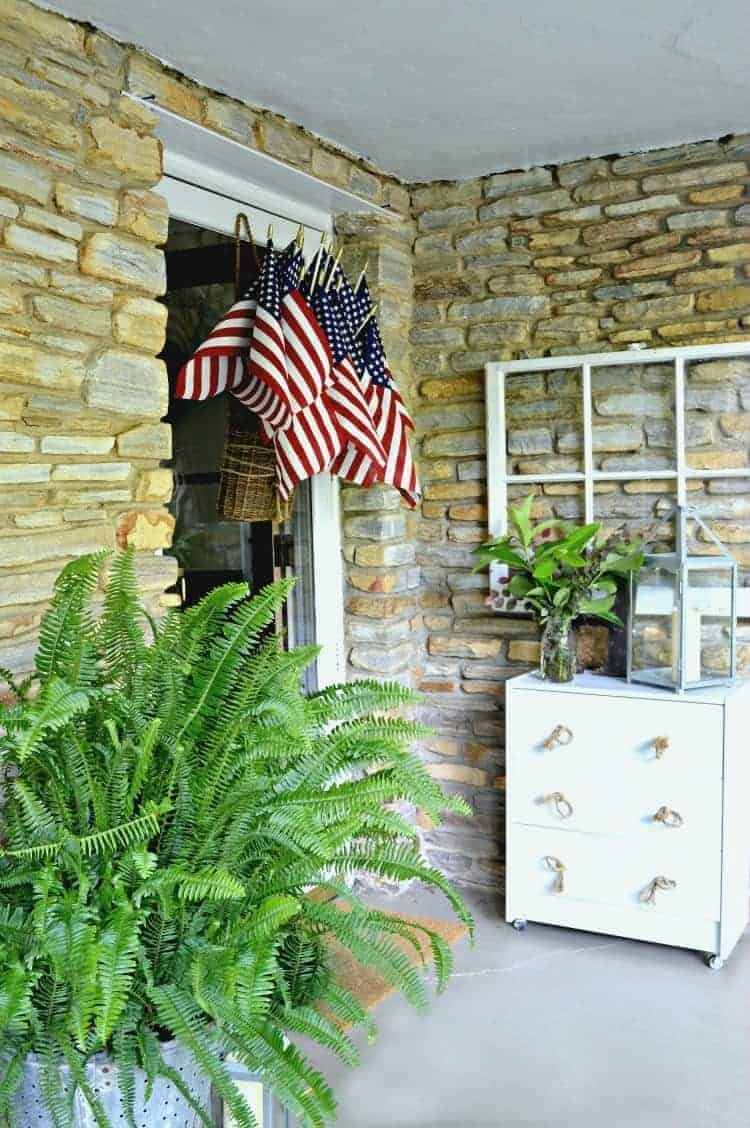 *this post contains an affiliate link. Please see my Disclosure for more details