Colorful and Creative Flower Gardening Ideas
This post may contain affiliate links, please see our policy for details.
Creative Flower Gardening Ideas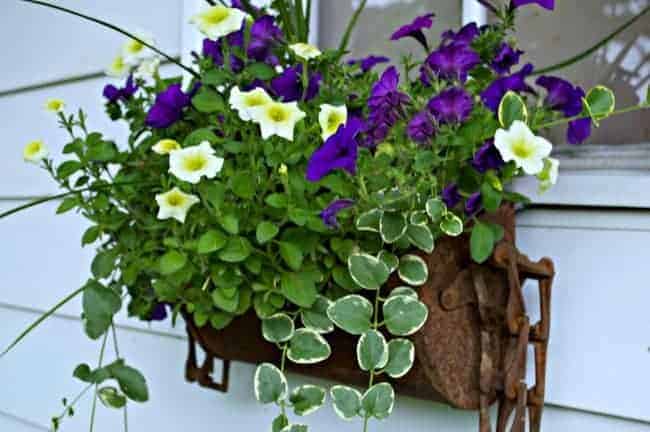 I don't know about you but I am so ready to get outside and do some gardening. Planting veggies is definitely on my list but right now my mind is on flowers…planting them anywhere and everywhere.
That was my goal when we lived in our Illinois house, too. I wanted to add some color to our plain garage so I set out to find the perfect window box for flowers.
I could have built one but, as luck would have it, I found the perfect piece to use at a local flea market. Rust and vintage goodness included. Click over to see the before and after of my rustic window box.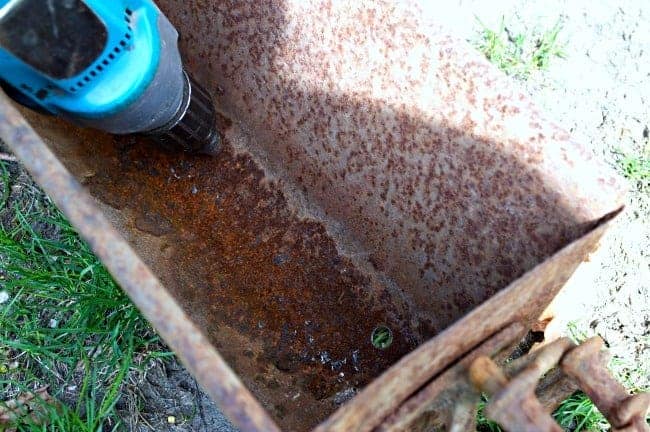 Looking for more flower gardening ideas? Check out all of the beautiful inspiration from the rest of the DIY Housewives.
Happy gardening!