Our Top 5 Thrifty Decor Projects
*As an Amazon Associate and member of other affiliate programs, I earn from qualifying purchases.
Our top 5 thrifty decor and DIY projects.
Thrifty decor and DIY is what fuels my fire here at Chatfield Court.
I've done a lot of projects since I started the blog almost 5 years ago but the thrifty ones have turned out to be my favorite.
I think that it's the challenge of not only finding an inexpensive treasure, but also turning that treasure into something that I love.
There's been several projects that stand out in my mind.
Some have been recently done, some a few years back, but all of them are well loved and still used in our home.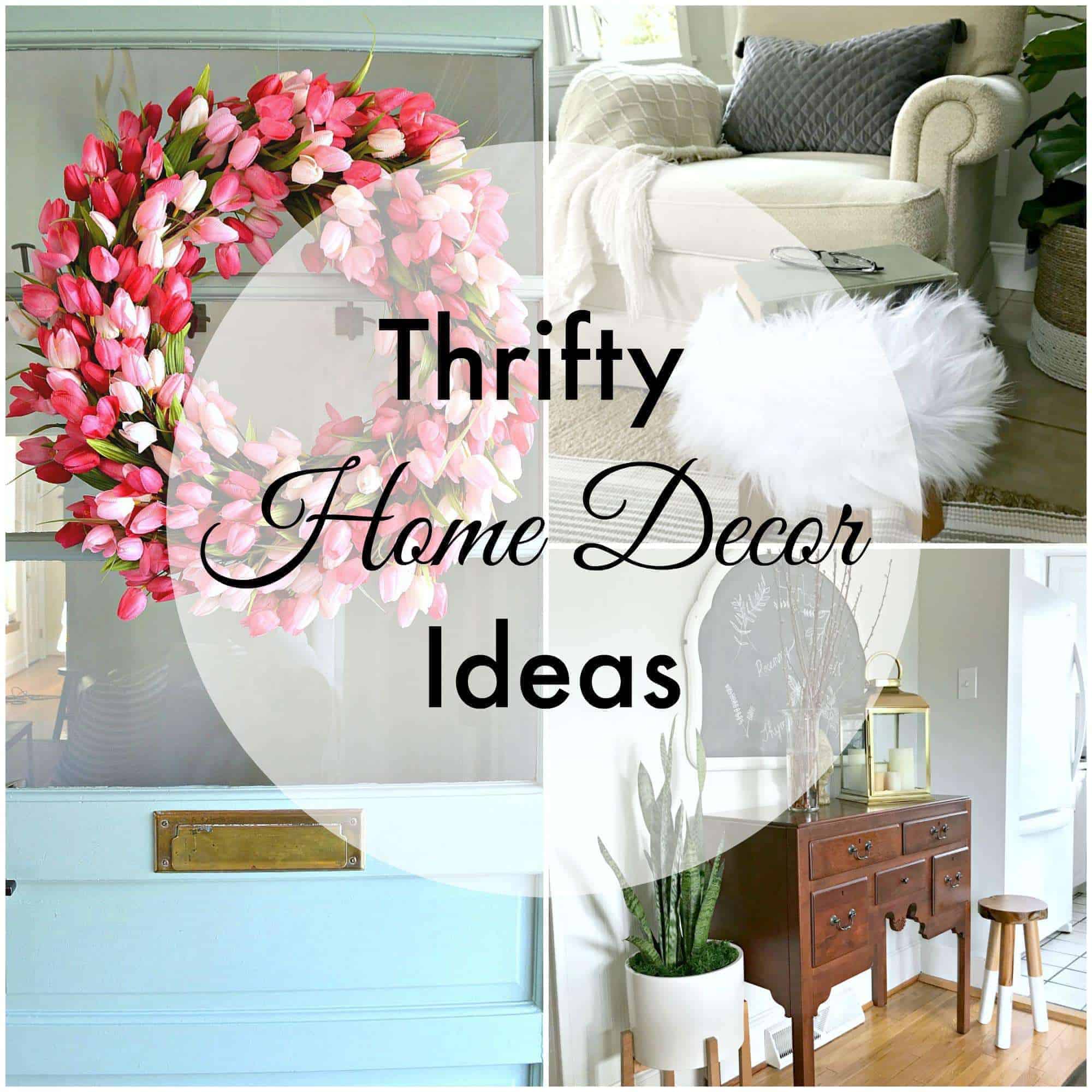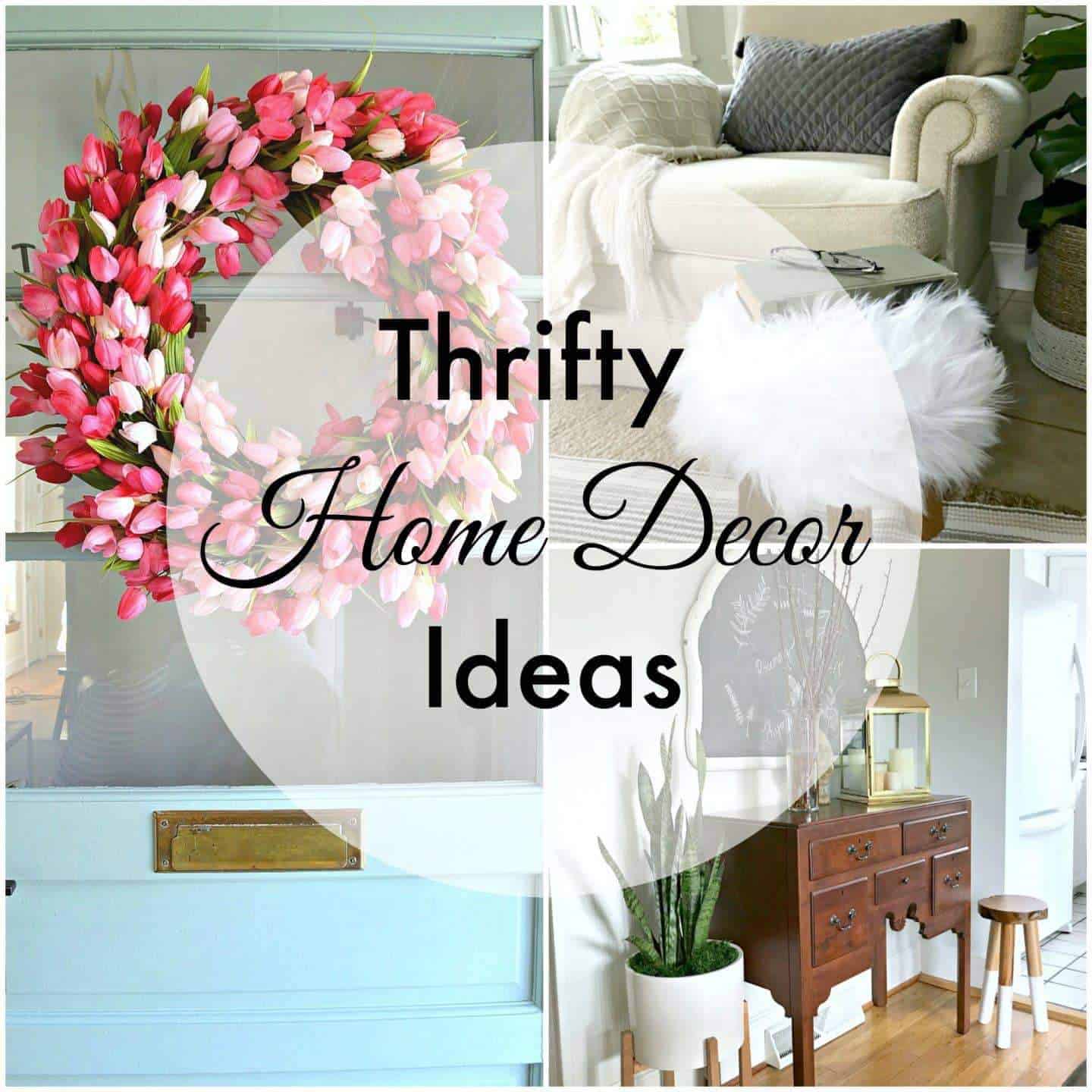 Let's start with the hairy little monster, my DIY faux fur stool.
This $2 find was transformed with just a bit of faux fur and now it has tons of personality.
Can stools have personality?
Why yes…yes they can. Even the hubs is a fan of this one.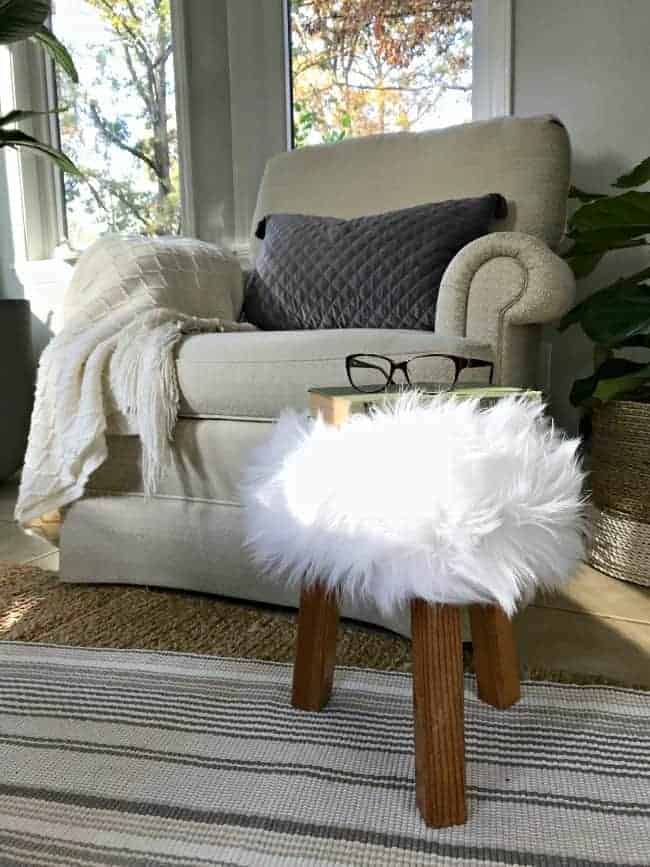 This former porch baluster has been a welcome addition to our small bathroom.
I only bought it because I loved the shape and the price, $2.
It took a while but I eventually turned it into the perfect towel rack.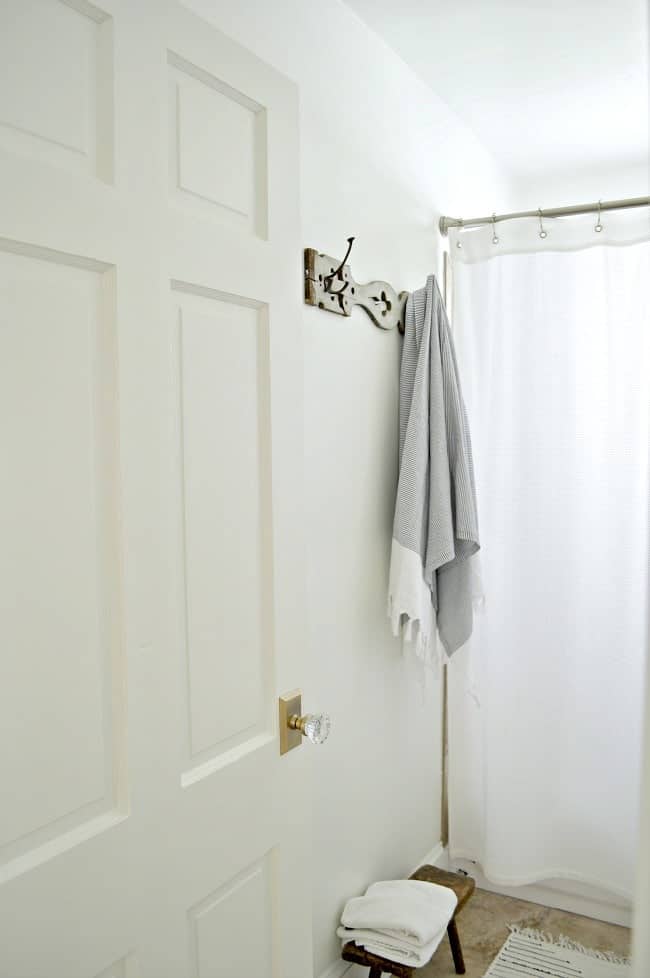 This project was done out of desperation. We needed a nightstand and I couldn't find anything that would fit our small space.
This $5 find was just supposed to be a temporary fix but it turned into a keeper. Make sure you check out the before and after.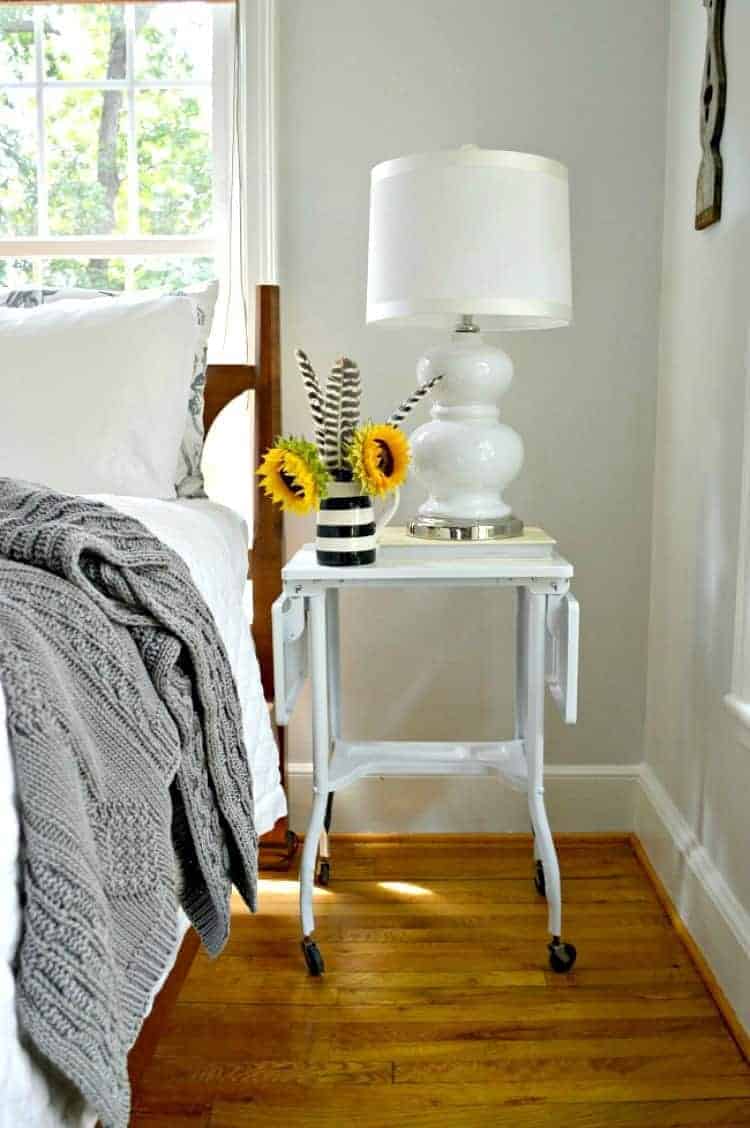 This thrifty project is probably my favorite of them all.
We were remodeling our galley kitchen, in our house in Illinois, and I really wanted a chalkboard.
I was looking for a square mirror to transform but when I saw this lovely piece at a local thrift store, I couldn't pass it up. It's like an ever-changing piece of artwork for your wall.
Check out my easy DIY thrifted mirror turned chalkboard.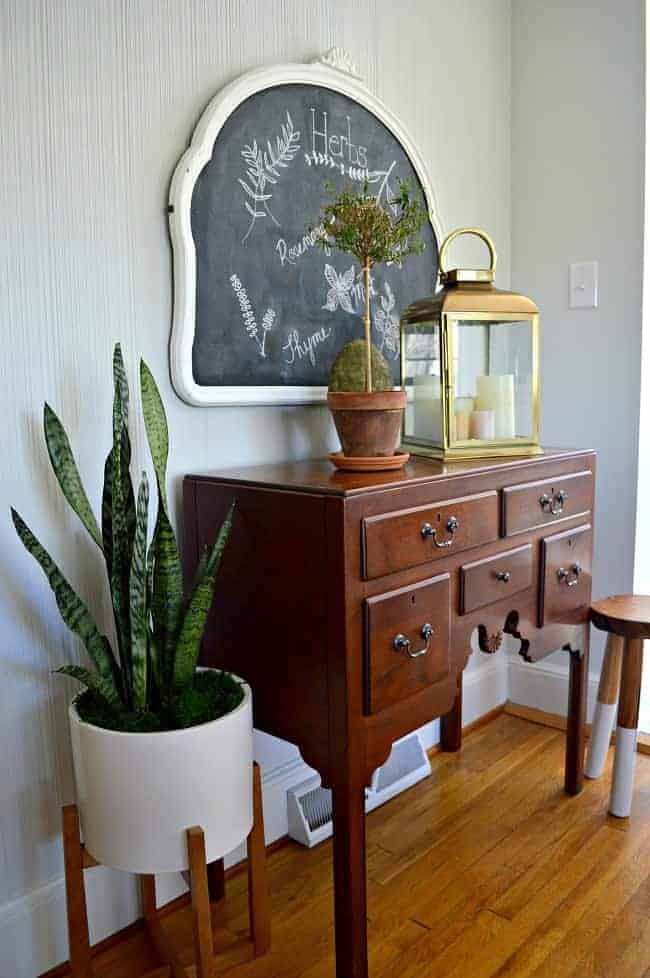 If you've been around for a while then you may know that I have a slight door obsession.
It's not the best obsession to have, especially if you live in a small house with limited storage space, but it is what it is.
I have a few projects that have involved my found doors but this turned into one of my faves.
Check out the before and after of our thrift store farmhouse door. You won't believe the change this $20 find made.
We also have a few other awesome door projects like our frosted glass bathroom door and our mirrored barn door for our newly built guest bedroom closet.
As always, they were easy and thrifty projects.
Oh…and the pink tulip wreath? It's a project that I just finished. I call it "an explosion of pink".