Fixing Broken Lattice Under a Deck
*As an Amazon Associate and member of other affiliate programs, I earn from qualifying purchases.
Fixing broken lattice under a deck the easy way with a piece scrap deck lattice.
We're busy fixing up the back yard and the list of projects is endless.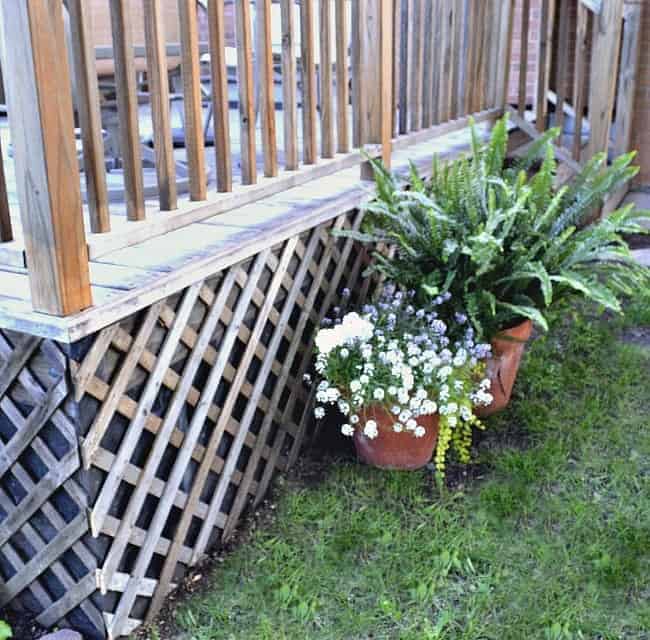 Most of the things we need to do are quick little fixes but it all adds up.
One of those little fixes that we just tackled ended up being easier, and cheaper than we thought it would. We had to fix the broken lattice under the deck.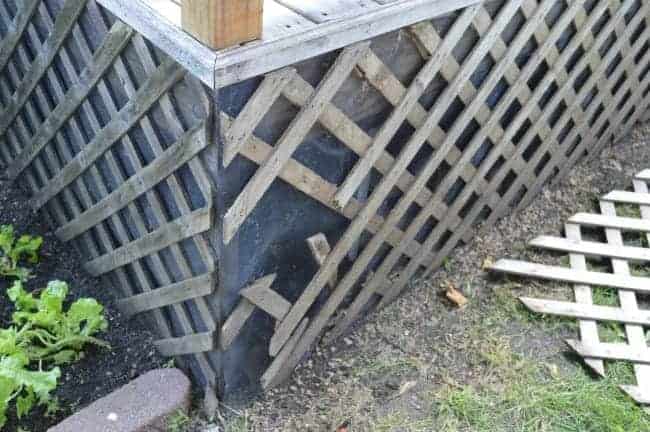 It's been broken since we moved in last year.
There's screening under the lattice to deter critters so it didn't serve any purpose other than aesthetics, but it was just one of those things that had to be done.
We weren't sure how we were going to fix it without taking a big piece of it off and buying a new sheet, and then Roger (aka the garbage picker) spotted two pieces sitting in front of a house for garbage pick up.
The pieces were weathered, just like our deck, but otherwise in perfect condition so we brought them home.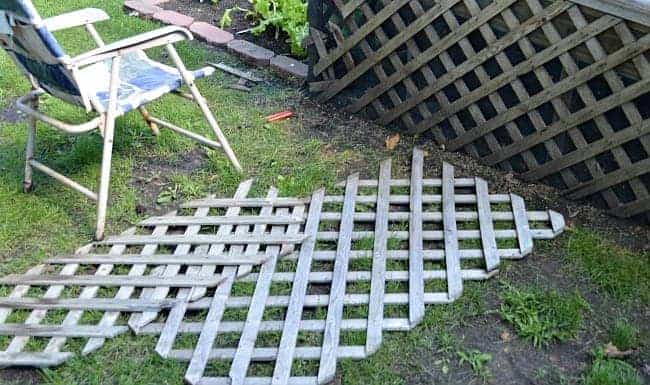 Really, this project couldn't have been any easier.
First, we carefully removed all of the broken lattice pieces. Then he removed the old staples that held the pieces together.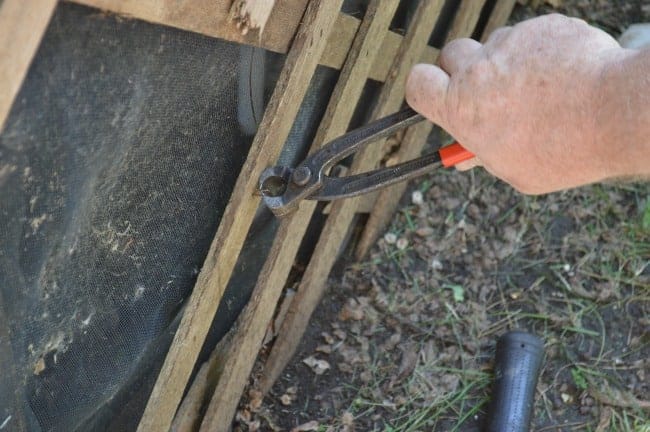 We also ended up stapling down some of the screening to the deck where it was gaping while the lattice was off and we could get to it.
Next, we used a screwdriver and a hammer to remove some of the pieces of wood from the good piece of lattice.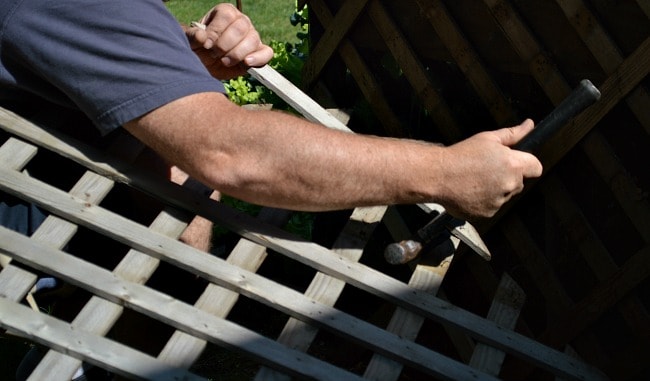 Then we removed the staples and fit the new piece into the lattice on the deck.
How to attach the lattice to the deck
Roger used a couple of small nails to attach the new pieces of lattice to the deck.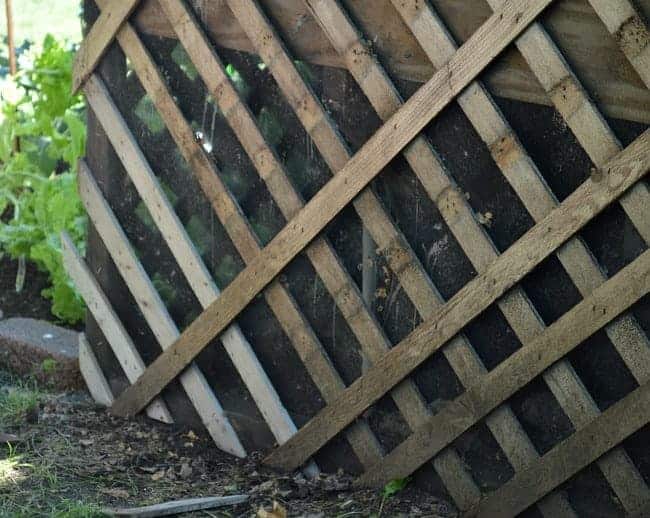 Once all of the pieces were in place, we took a small saw and cut down the pies that were too long.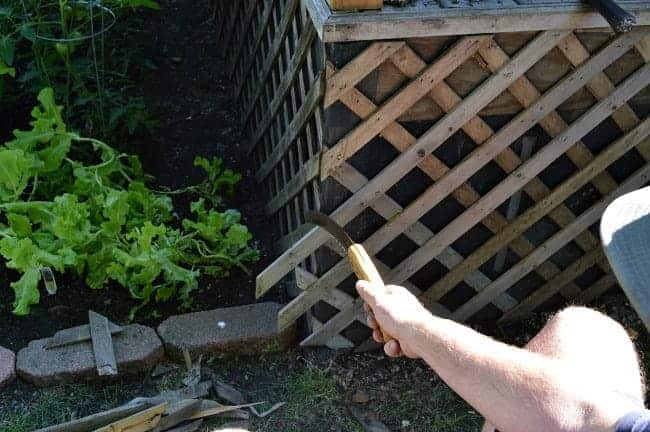 This week I'll clean it up (the same we clean the wood fence). Then I'll apply some of the sealant we applied to the rest of the deck to protect the new lattice pieces.
That's it.
Like I said, really easy. The best part of this project, besides the fact that it's done, is that it was FREE!
Can't beat that.
You can still see spots where the grass needs to grow in from our sidewalk redo, and the deck was never taken care of and is not the best looking, but it's livable for a year or so.
We're getting there and we can at least cross another project off the list.
Have you ever found any treasures in the trash? Deck lattice is not a treasure, I know, but it was free!