This past weekend we finally installed our kitchen cabinet hardware. The hold up was me, actually, as I had a tough time trying to find anything that I liked. I don't know why, but it was a tough decision… I guess I was afraid of spending all that money and not being happy with my decision.
Anyhoo…I finally settled on some hardware from Pottery Barn. I had posted samples here, but I went with something different (although it is similar in style to the ones I posted). I looked everywhere…online, in stores like Lowes and Home Depot, a lot of different places. I needed 18 door knobs and 4 pulls and let me tell you that kitchen hardware is not cheap, especially when you need to buy 22 pieces!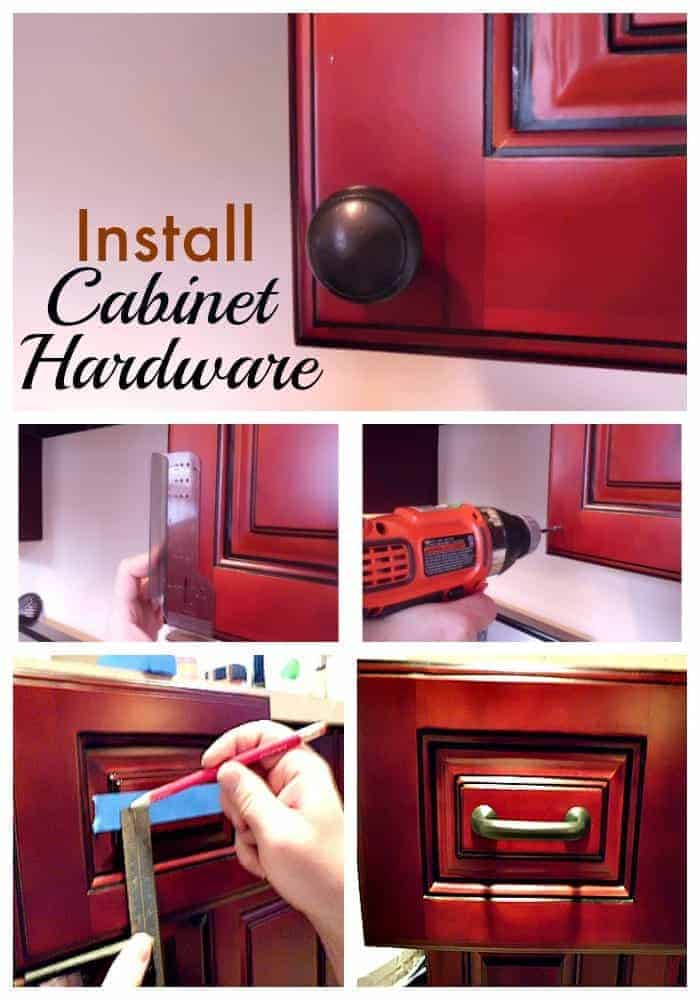 We spent last Saturday installing them, it took us about two hours to do them all. The reason why it took so long was because the hardware I bought looked like it was handmade, so the holes were not all in the same place. Because of this, we had to check each knob and check our measurement to make sure it was in the right spot.
What we used to do this project was a hardware template, that I bought at Lowes, a drill, a marker to mark your holes, and the hardware. We put the template up on the first cabinet to figure out where we wanted to place the knobs. Once we found the spot and the hole on the template to correspond with that spot, we marked the template with a Sharpie, so we knew what hole to keep using for the other cabinets.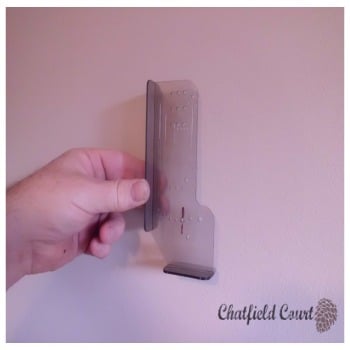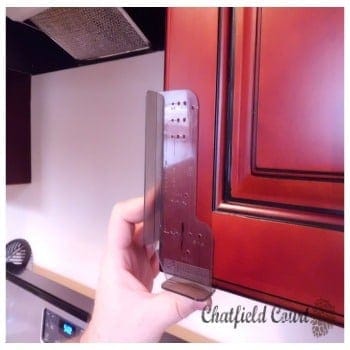 Next, we drilled a hole where we marked with the Sharpie…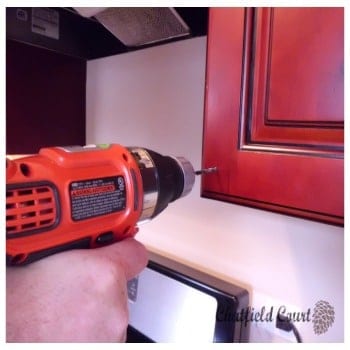 and we screwed the knob onto the cabinet. The screws that came with the knobs were snap off so that you could get the length that you need. Make sure that you don't make it too short. These particular knobs came with a washer too, to help protect the cabinet wood when you are screwing in the knob.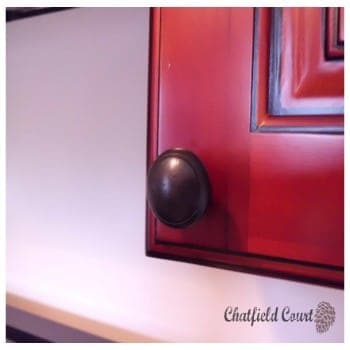 After we did all 18 knobs, we moved onto the pulls. They are a little more complicated because you need to get them straight. We used painter's tape on the drawer fronts in order to see our measurement markings clearly and we didn't have to put unnecessary marks on them.
Next we found the center of the drawer front top to bottom and made a mark, then we found the center left to right and made a mark. Then we measured the distance between screw holes on the pulls and divided that number by 2 and used that number to measure out from the center point on the tape. You should end up with two holes for the pulls that are level. Make sure you measure twice and drill once. 🙂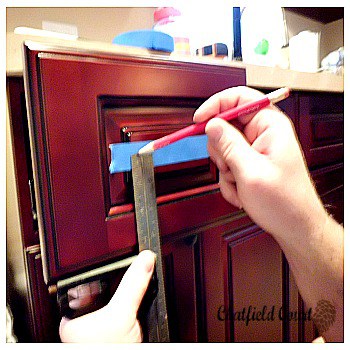 We still had some problems getting 2 of the 4 perfectly level because the holes were not even close to being in line with each other. In the end, they looked pretty good.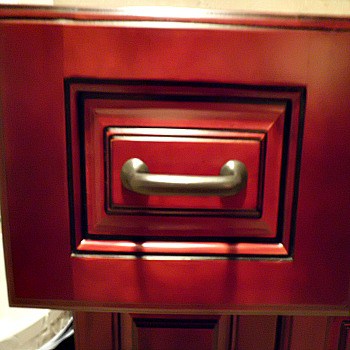 It was so nice to have knobs and pulls on the cabinets again. You don't really realize how much you need them until you don't have them. We had to bend down to the floor and open the cabinet just to be able to open the drawer. When you are preparing a meal, it is back breaking.
Although this is not a physical project, you do need to use some brain power. Would you rather do a project that is physical or mental? Do tell.
This weekend we will redo our last closet so I can put away all of my linens. What are you doing this weekend?
Have a good one.