Our Illinois home:
My husband and I moved into our house in June of 2013 and spent almost 3 years trying to make it our own. I'm so happy to share the results of what we were able to accomplish.
First some quick facts about our Illinois home...it's a brick ranch house built in 1956. We have almost 1200 square feet of living space with 3 bedrooms and 1 bathroom, a full basement and a detached garage.
We've lived in 10 homes since we got married almost 30 years ago and this is probably one of the smallest.
It's been a challenge learning to live in a small space, but I've had so much fun decorating and redoing our rooms to fit our lifestyle and taste.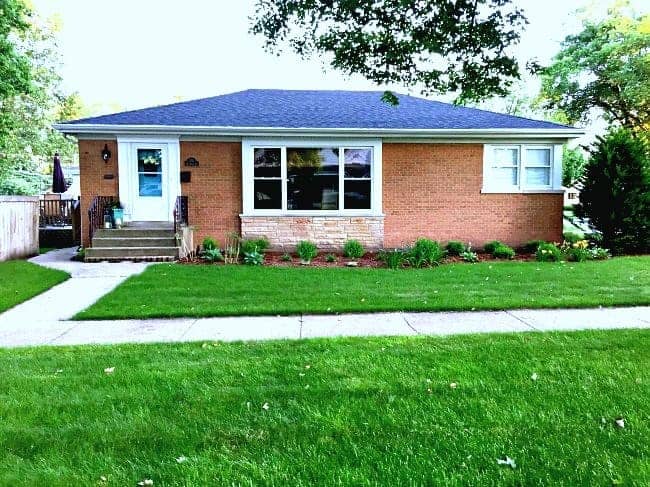 Since it's the most used room in our house, we'll start with the entryway, living room, dining area.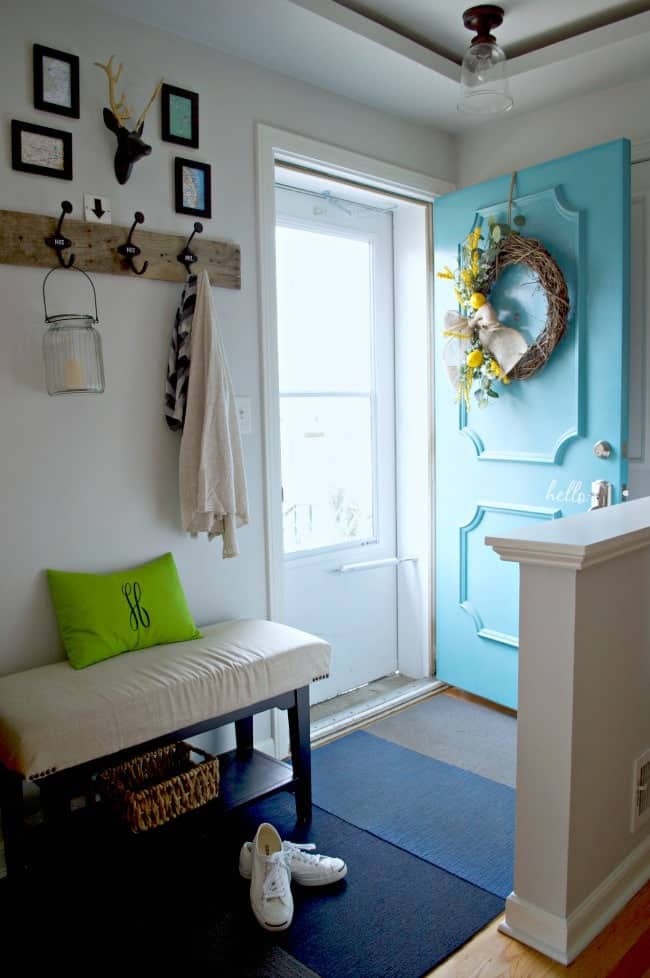 The front door was one of the first things to get painted when we moved in and I still love the color.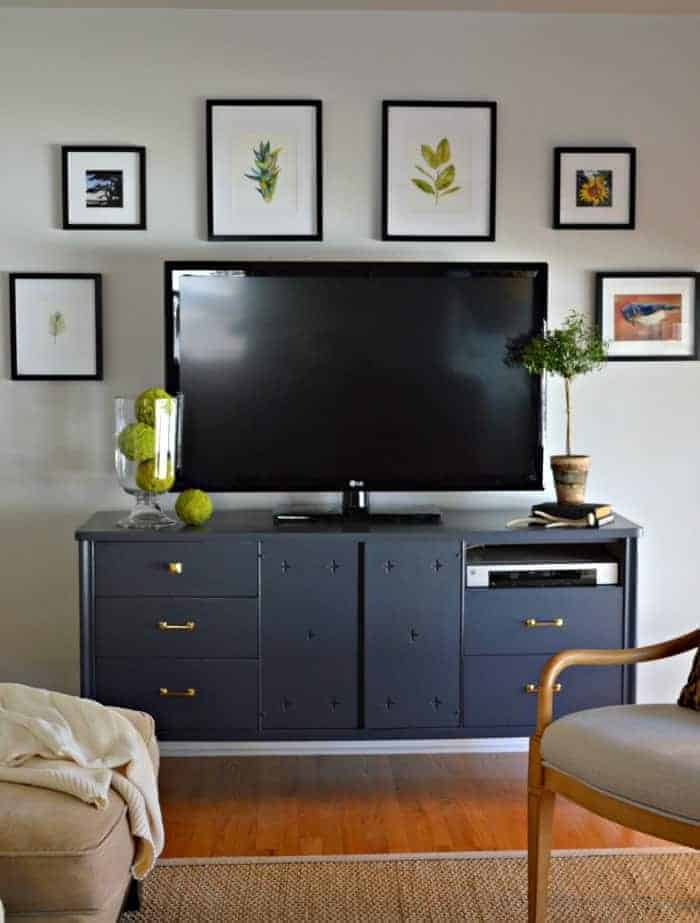 I've also painted the media cabinet and completed my first (and probably last) upholstery job on a favorite chair.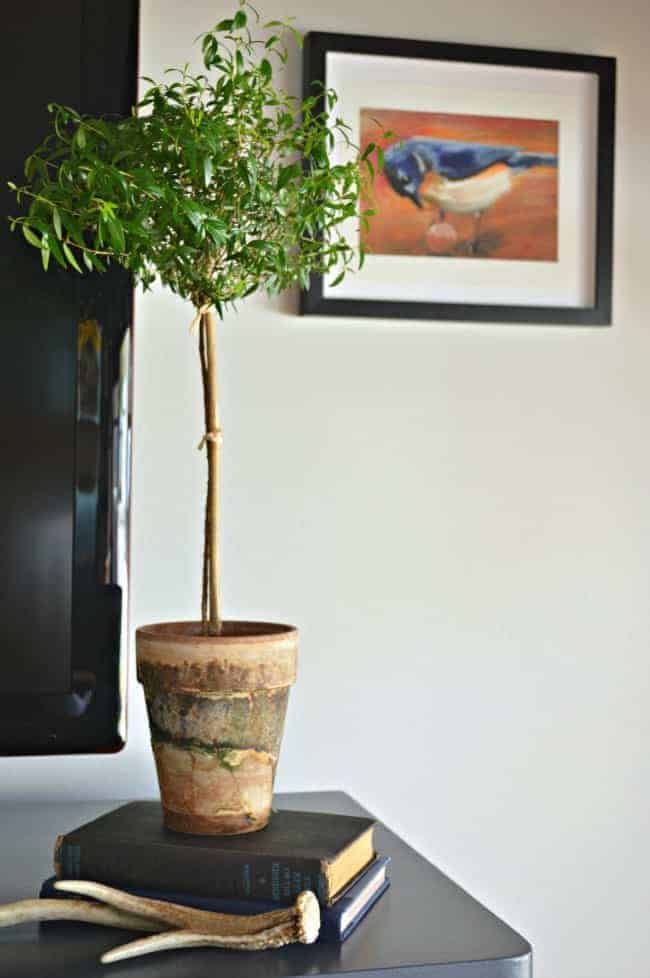 In the master bedroom we painted the ceiling, walls and trim and added crown molding.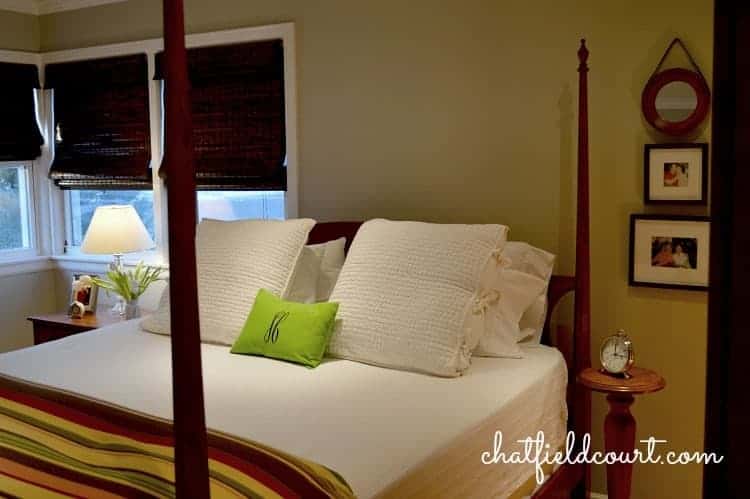 The first room to get done after we moved in was our small (and only) bathroom, with nearly every surface getting touched by my well used paint brush.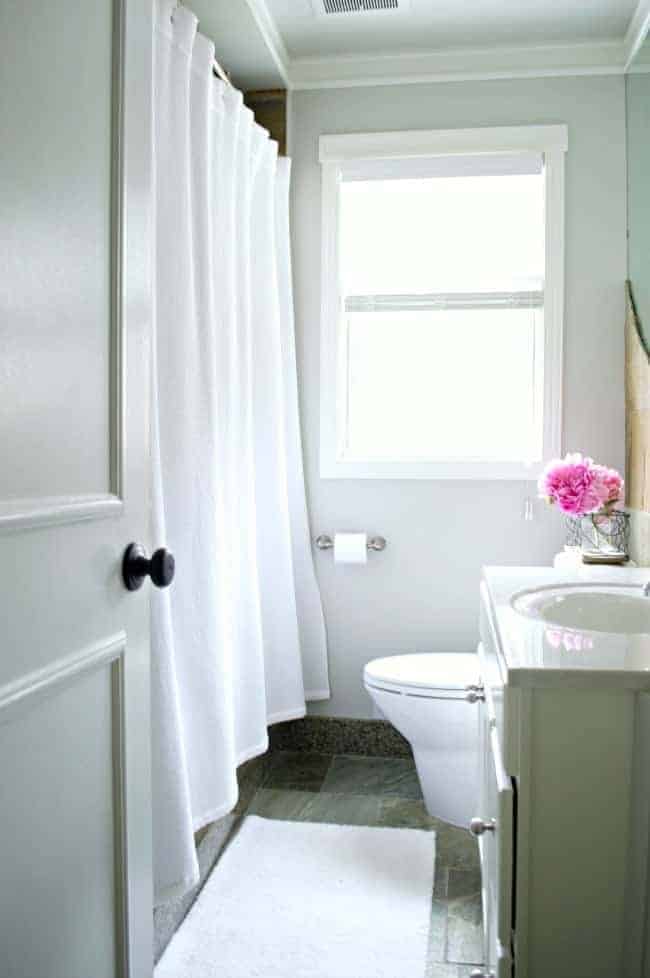 The hallway is another project that has been crossed off of our to-do list. It's too small for furniture but my most treasured family pictures are on display.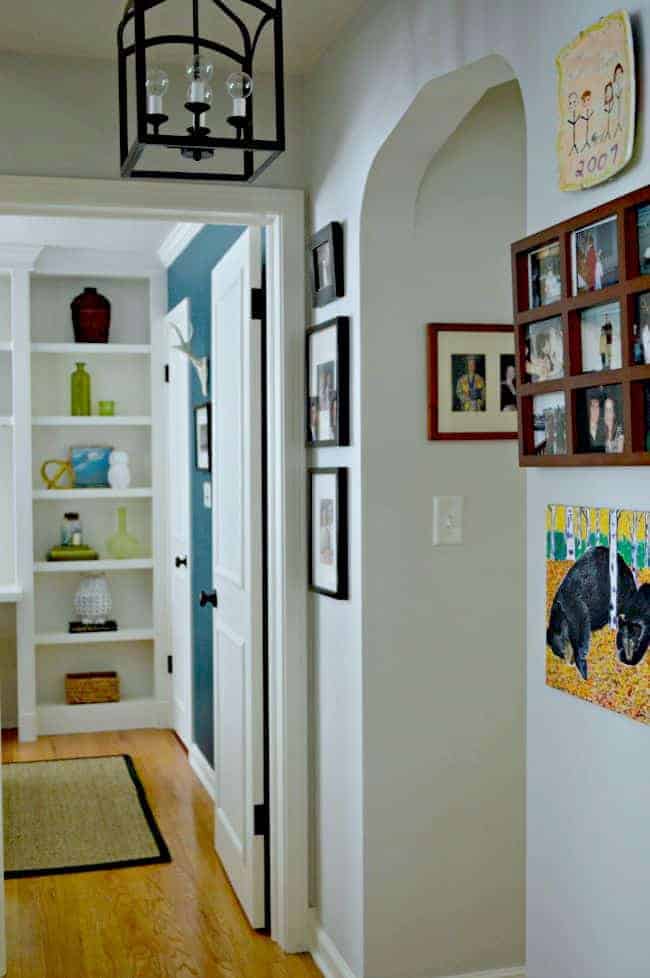 The last rooms we've completed are our 2 guest bedrooms.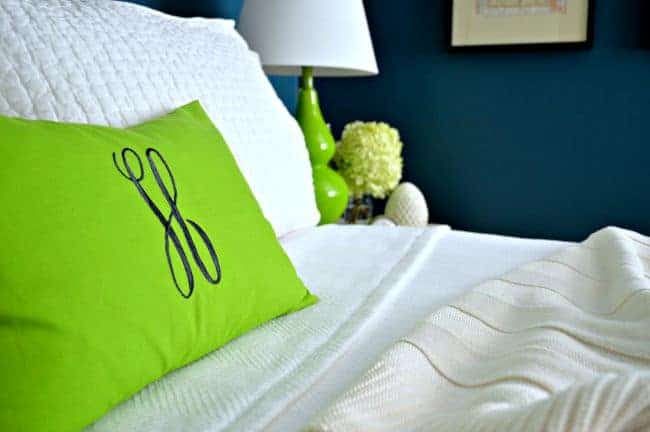 The first one we redid was the blue room with built in bookcases.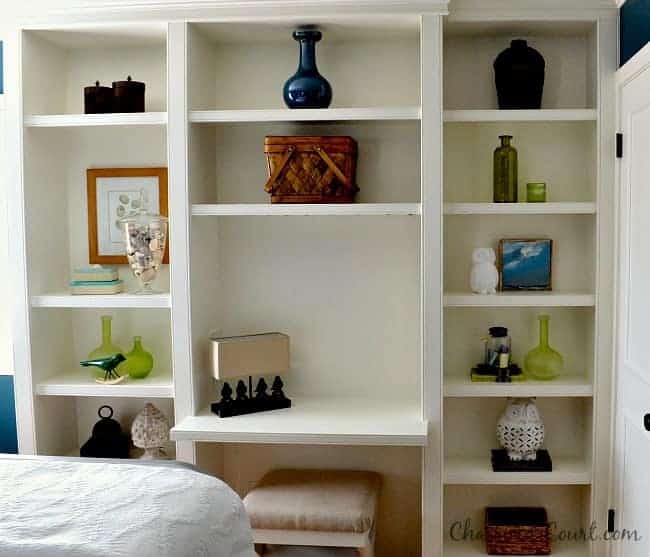 The rustic nightstand makeover was my favorite project to do in this room and I spent no money on it.
You'll never guess what I used to makeover this piece.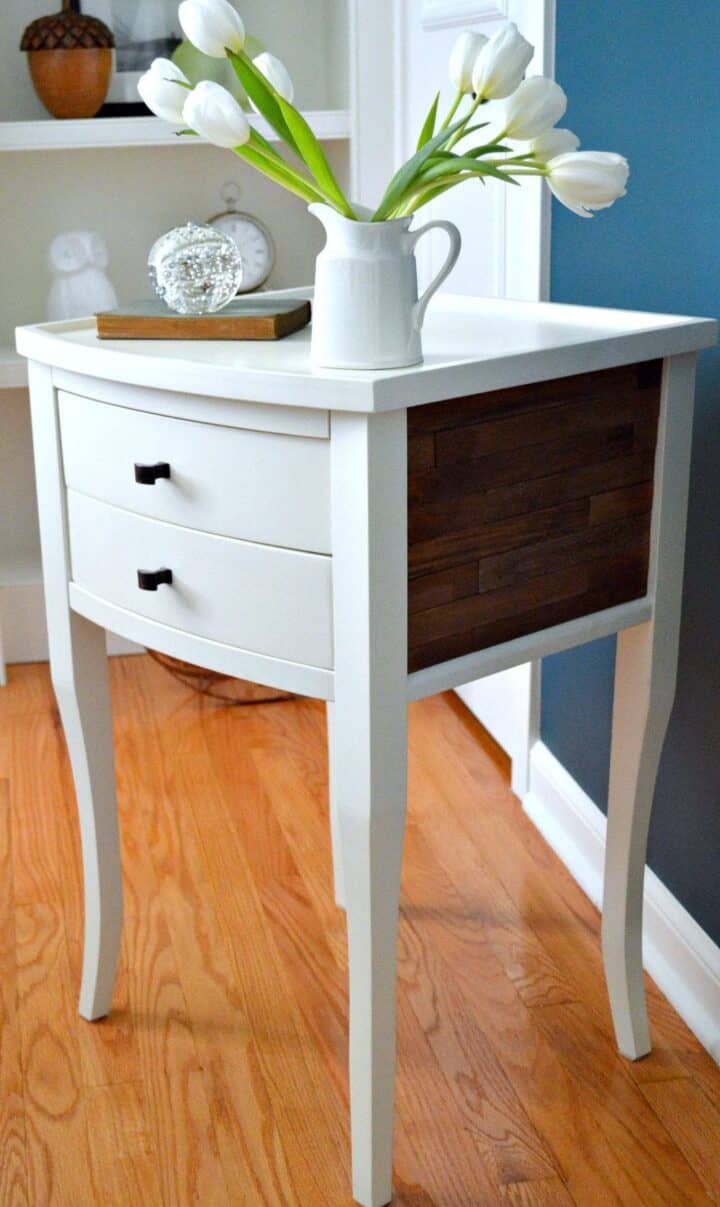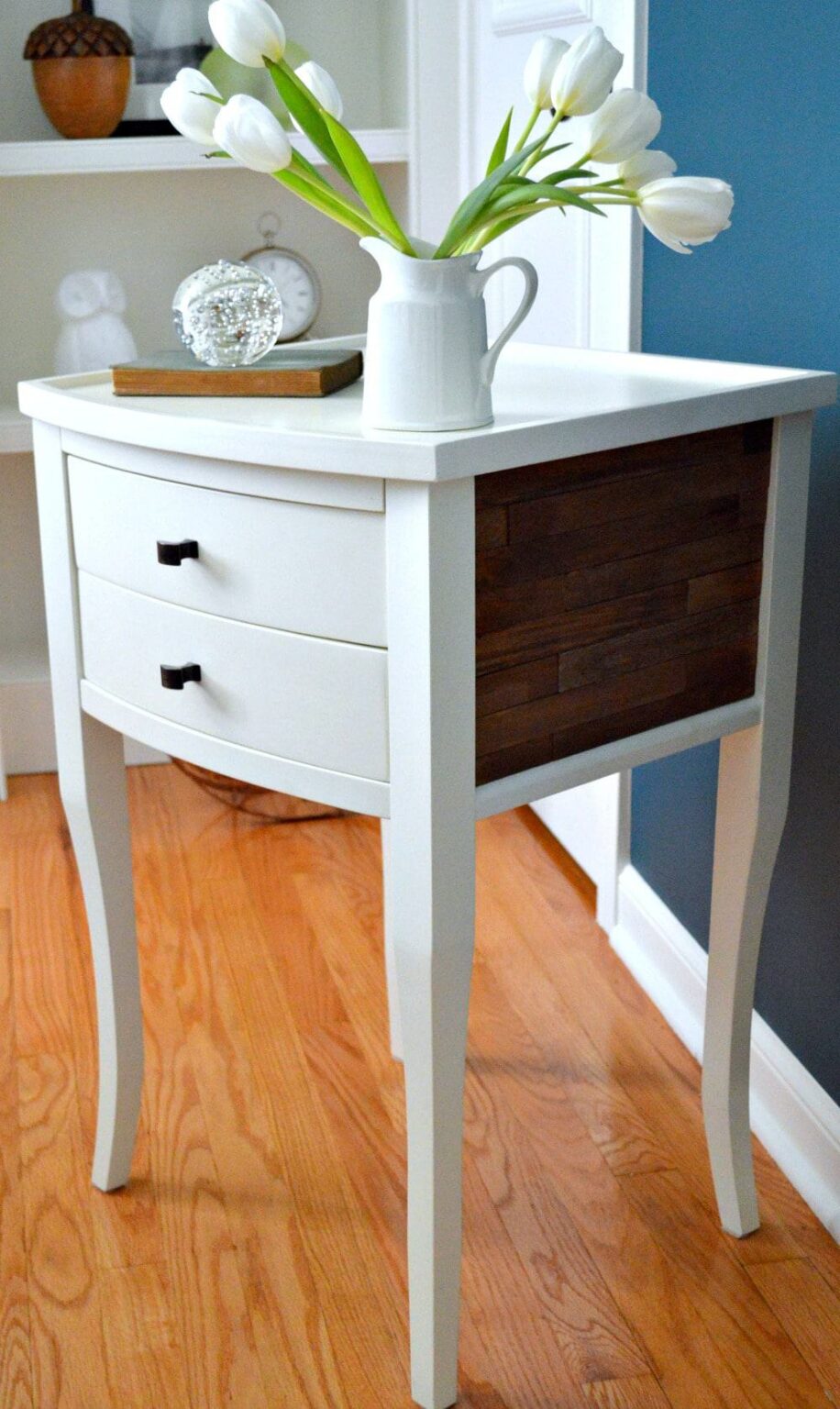 The second guest bedroom is our latest redo.
This room was the toughest to date, with the building of a new DIY platform bed and a plank wall, but we love how it turned out.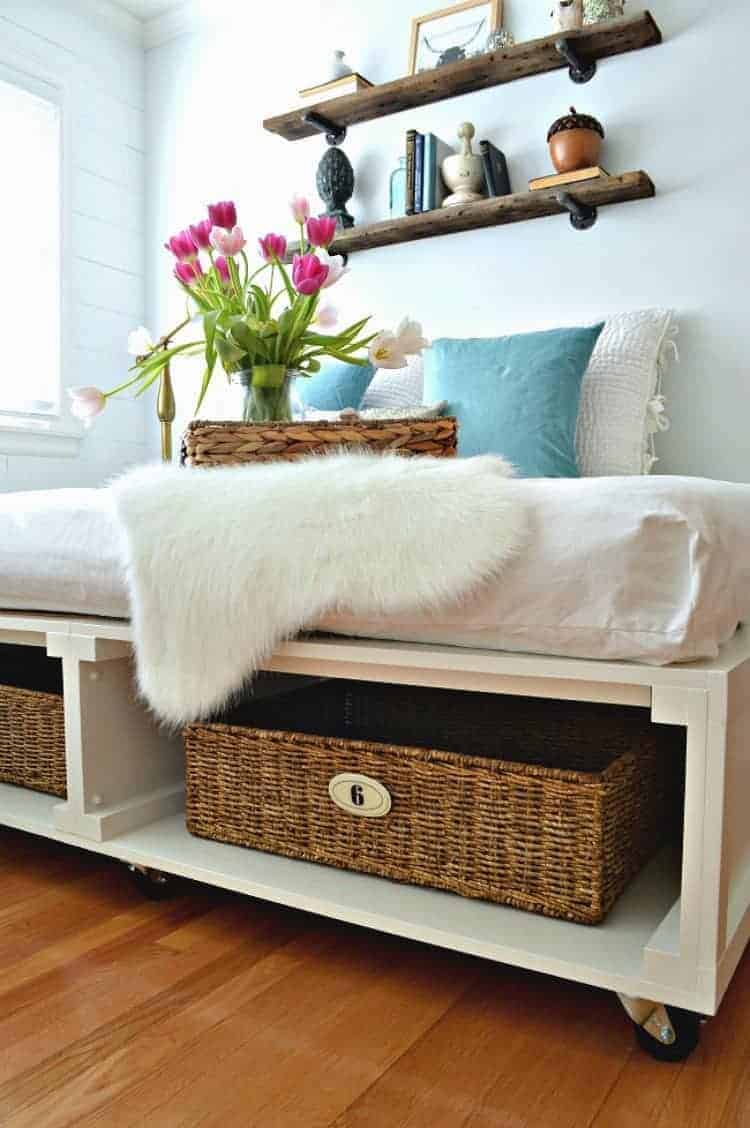 The last room to get a makeover was our kitchen. We did a major remodel right before we put it on the market to move to North Carolina.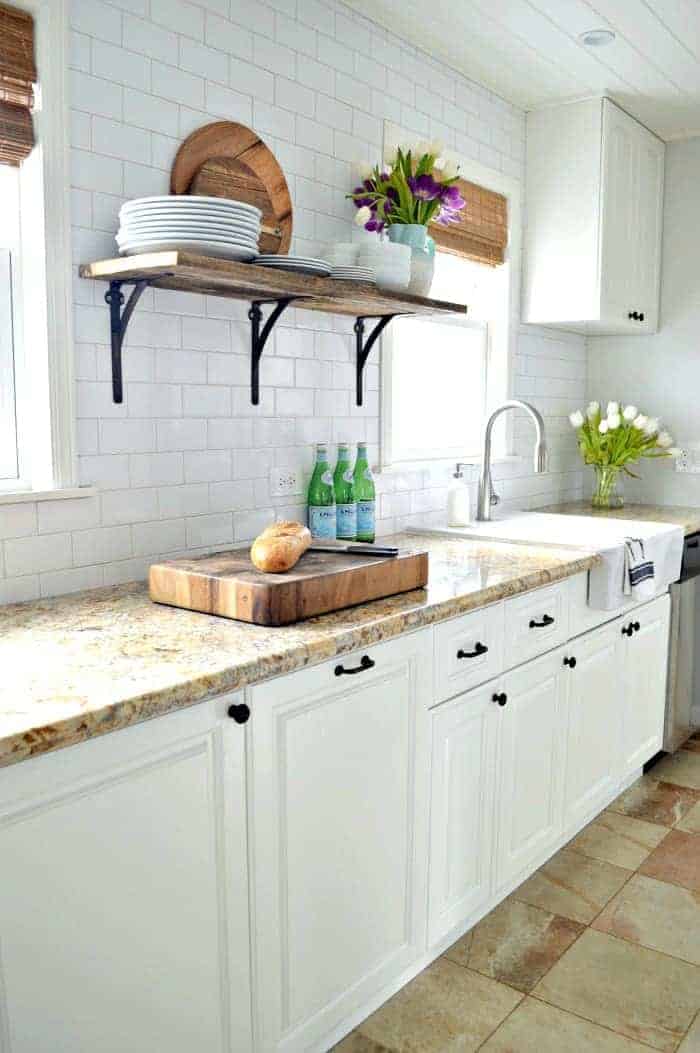 We had planned to remodel it and enjoy the space for years to come but, of course, things don't always work that way.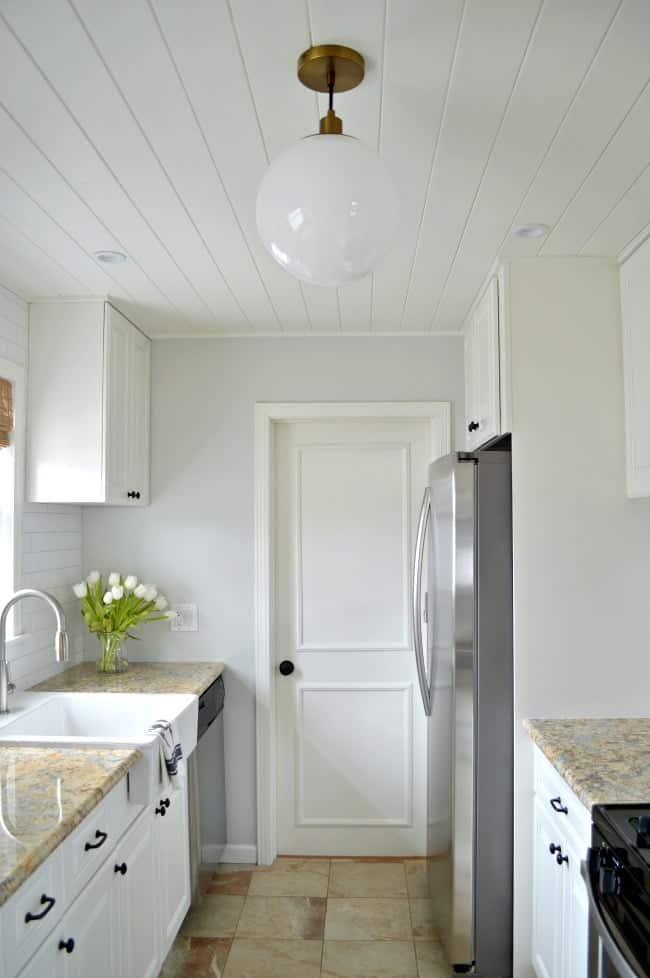 If you haven't checked out our current house, our 1946 little stone cottage, you can take the tour here.
Thanks so much for visiting.
Want to see what we're working on? Make sure you sign up to get the latest.