Welcome to our 1946 little stone cottage in North Carolina!
We moved into our current home in July of 2016, and have been busy fixing her up. There's quite the story about how the house came to be ours. Check out what it took to get the house of our dreams, here.
This is the first time that we've had a house with a covered porch and we are loving it. It's nice to sit, relax and watch the world go by. Now if we could get the mosquitoes to leave me alone it would be perfect.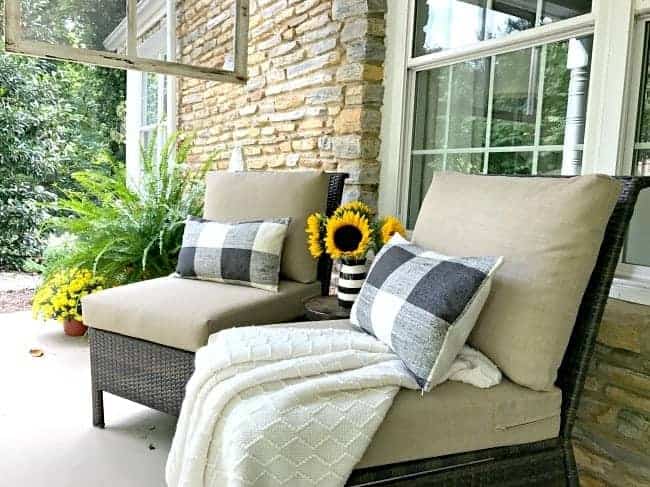 The entryway is small and spills right into the living room. Typical with houses like this. I've worked hard to utilize storage while adding a bit of personality with decor.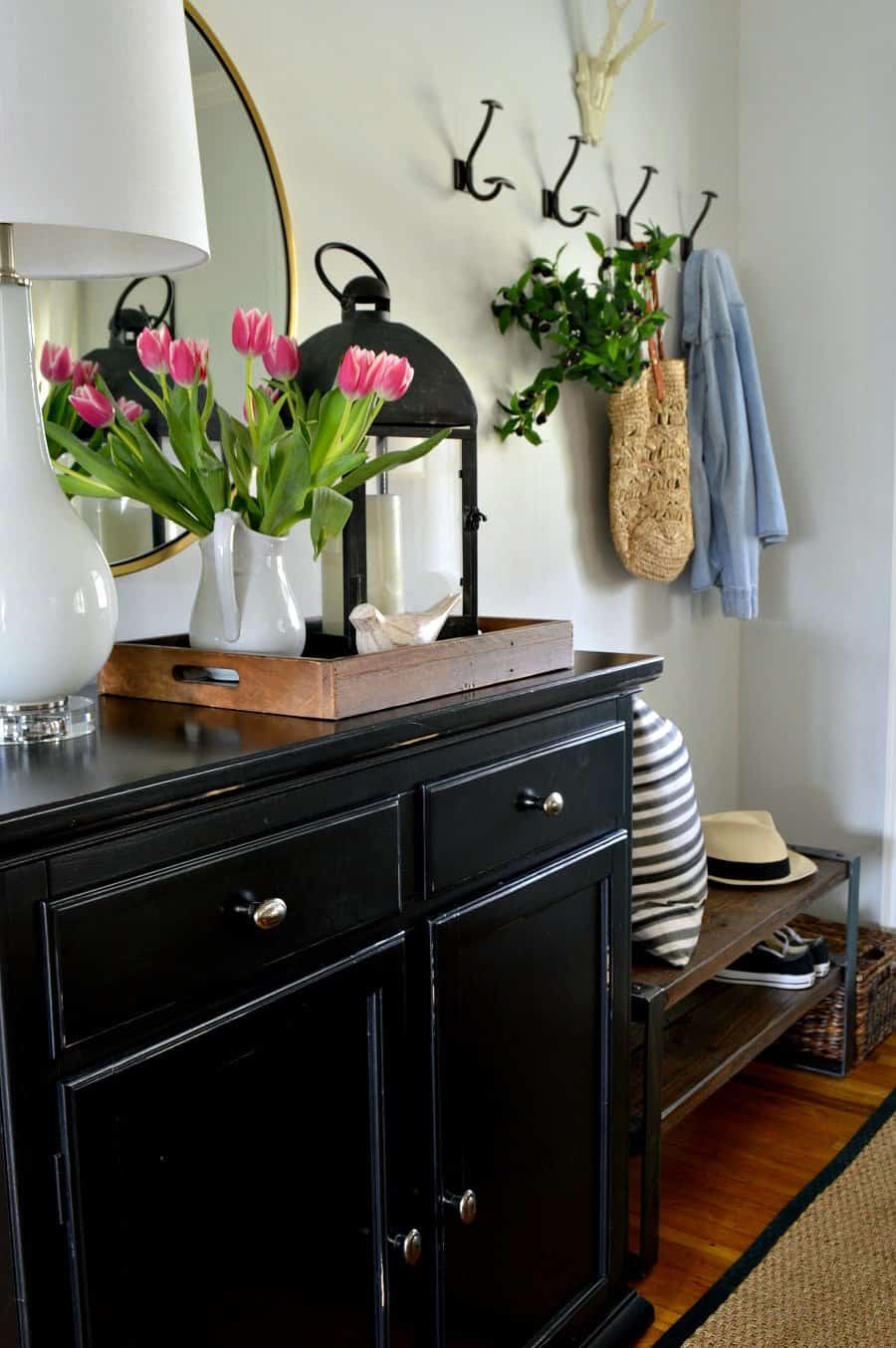 The living room has been my biggest decorating challenge. We don't have an empty wall for a sofa so I had to get creative. We also had to give the fireplace a little makeover so that the tv would fit on the mantel. The fireplace looks good now but we still can't use it. Getting it up and running is another project on the list.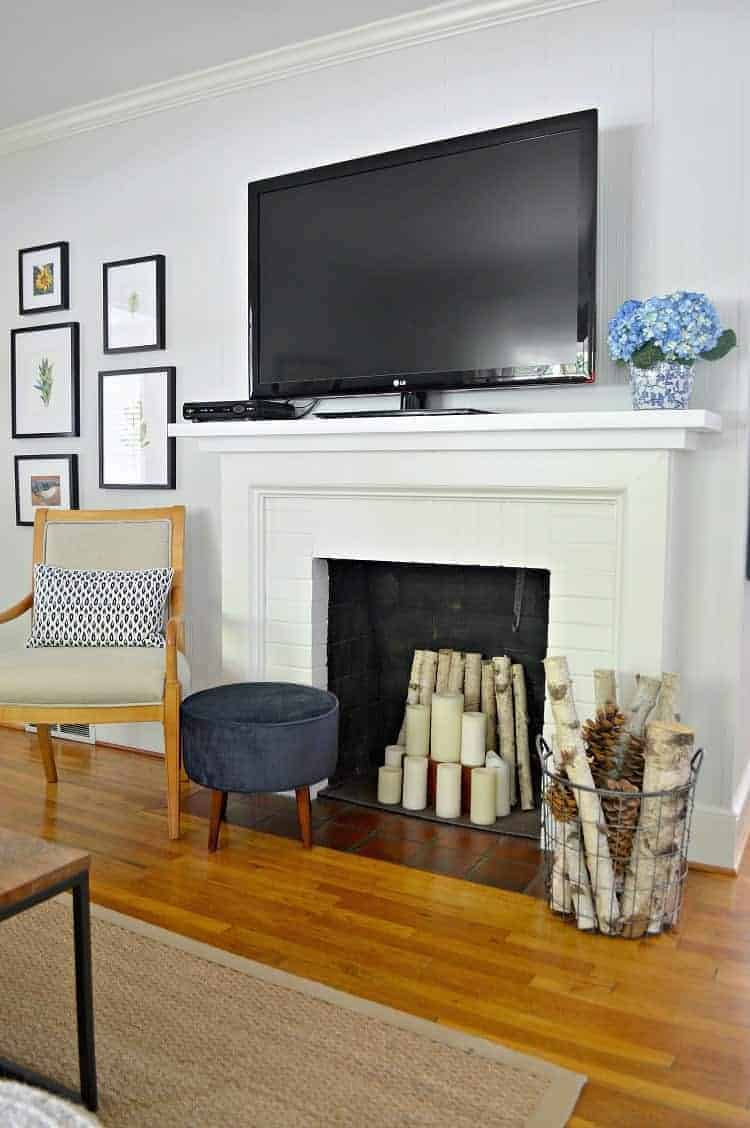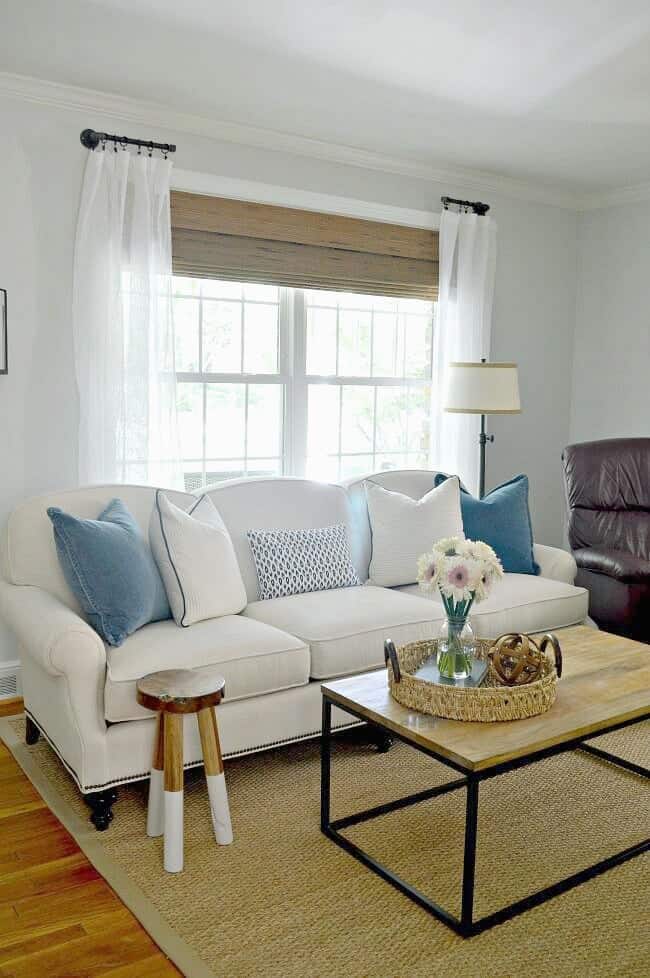 The dining room and kitchen are in the back of the cottage and open to each other. They are small as well but I tried to use pretty cabinets wherever I could so that we had storage.
The chalkboard is a project that I did while we were doing our Illinois kitchen remodel. I didn't get to use it for long because we moved as soon as the remodel was done.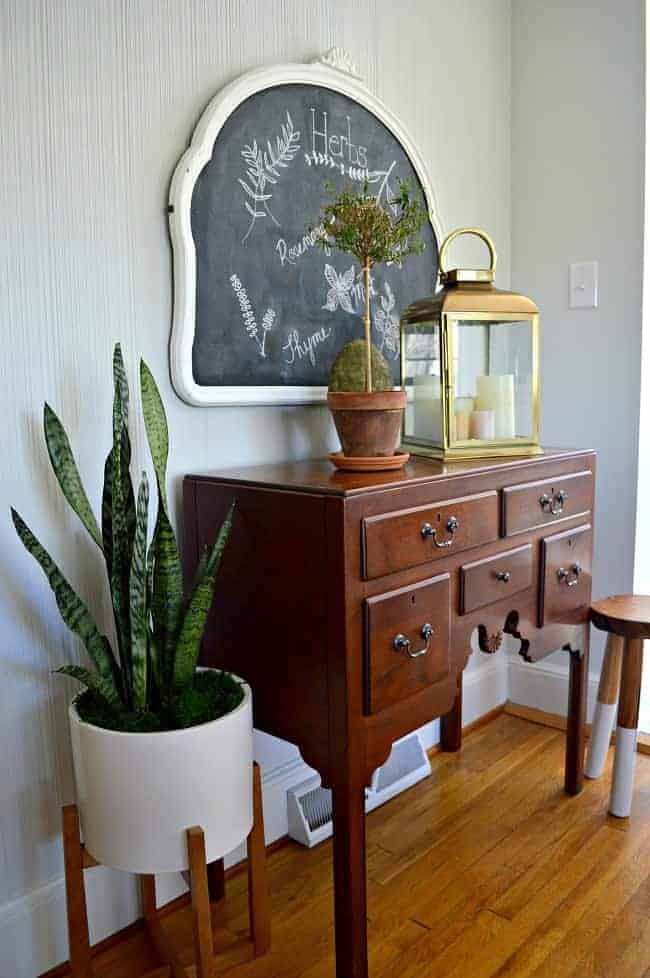 The best part of this space is the windows. I have two original casement windows in the kitchen and dining room, that I painted black, and we love the light they bring in.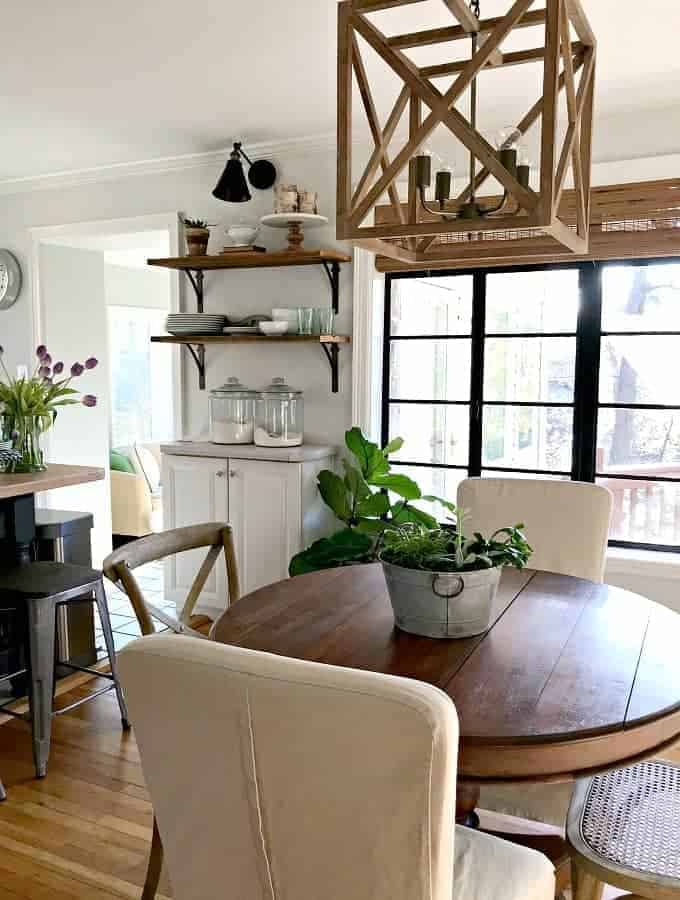 There was an ugly wine cabinet next to the dining room window so we replaced it with barn wood shelves.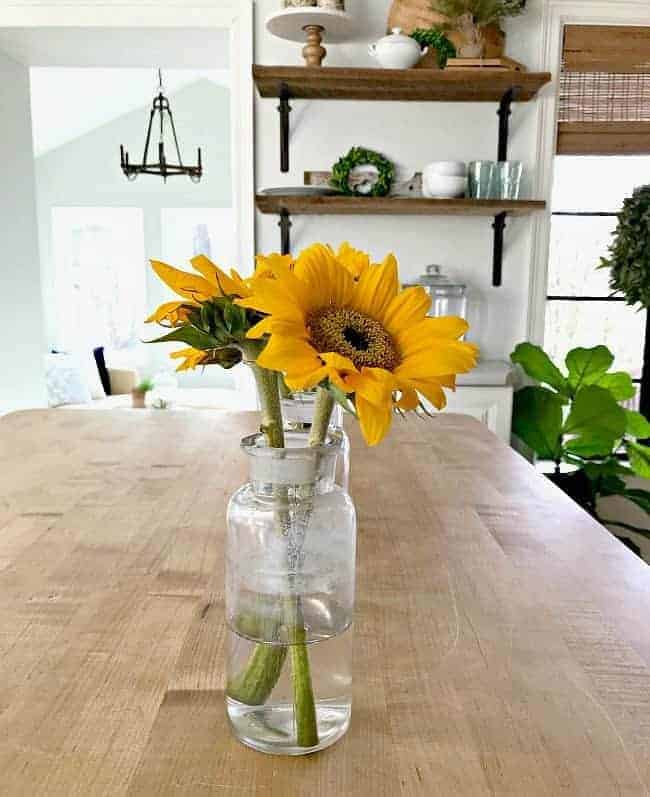 We love our kitchen but the floor, cabinets and countertops need a lot of help. A full remodel is on the list of projects to do, way down on the list.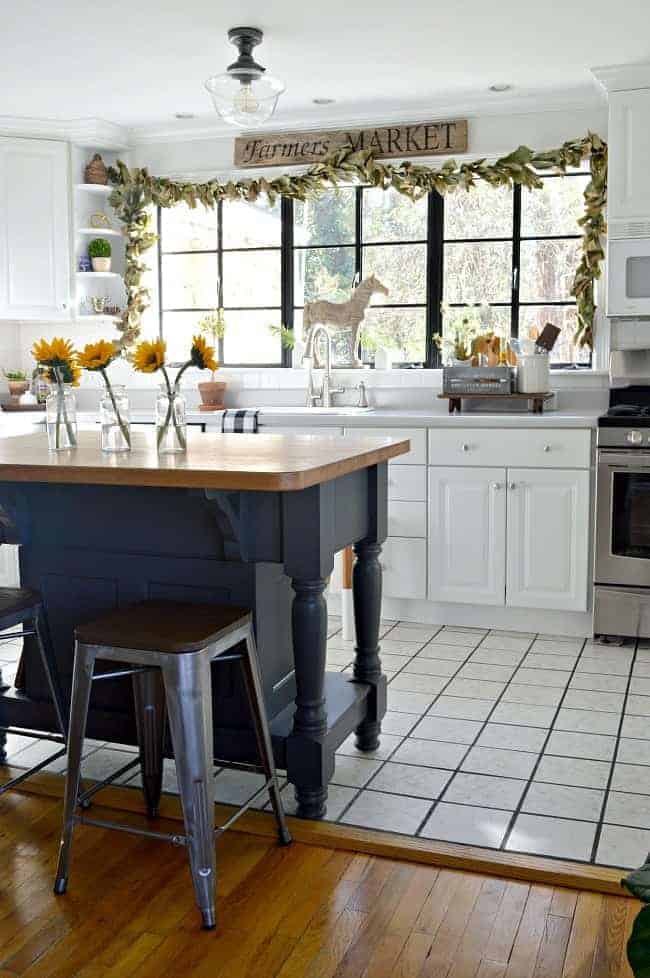 The sunroom is not original to our 1946 cottage. According to our neighbors, it was added on about 15 years ago. When we moved in we hated this space. It was dirty and dark with blinds in all the windows. A little sprucing up, and a new light, and it's turned into one of our favorite spaces. Check out the before and after of our sunroom makeover on a budget.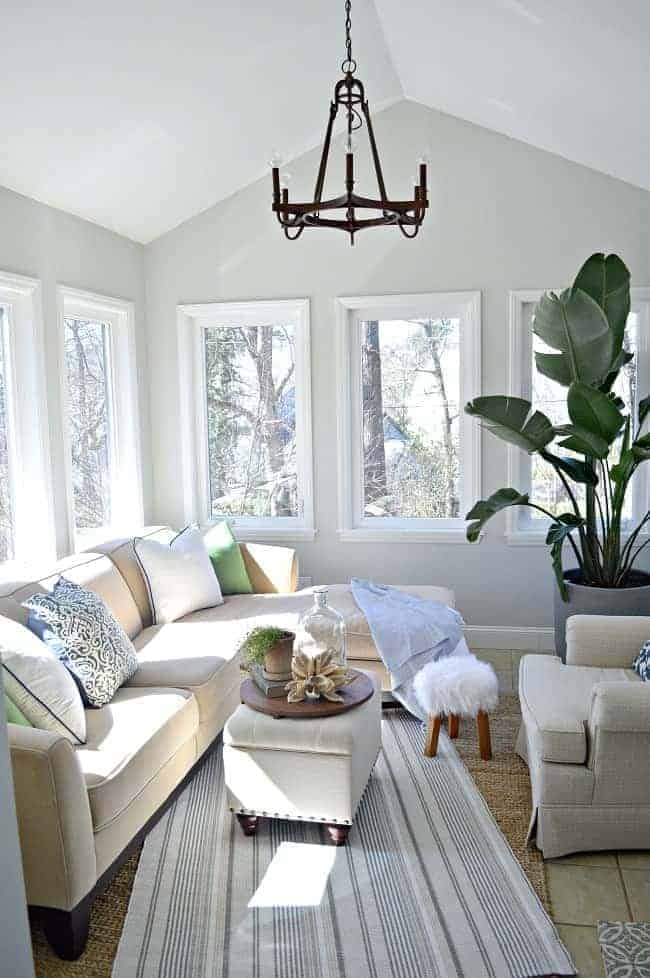 Our latest project has been the addition of a powder room. We only have 1 tiny bathroom and we really wanted to add another one. We didn't have any extra room to put one so I suggested that we turn one of the bedroom closets into a small powder room. It would be nice to have two showers but I was satisfied with just getting another sink and toilet.
It actually turned out better than we had hoped. I love this space!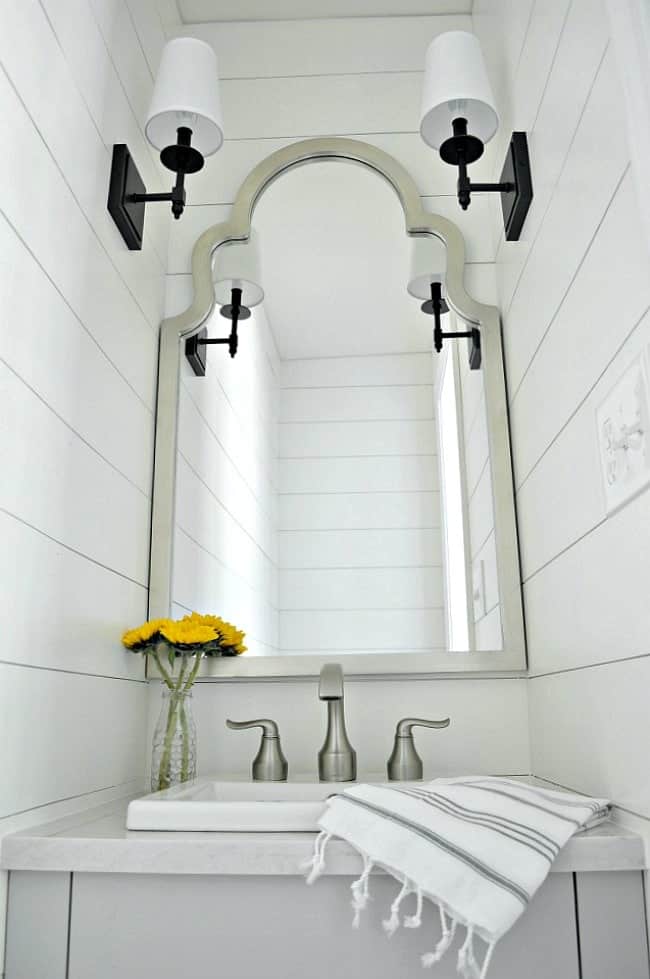 You can read all about this project, and the closet that we built to replace the closet we used for the powder room.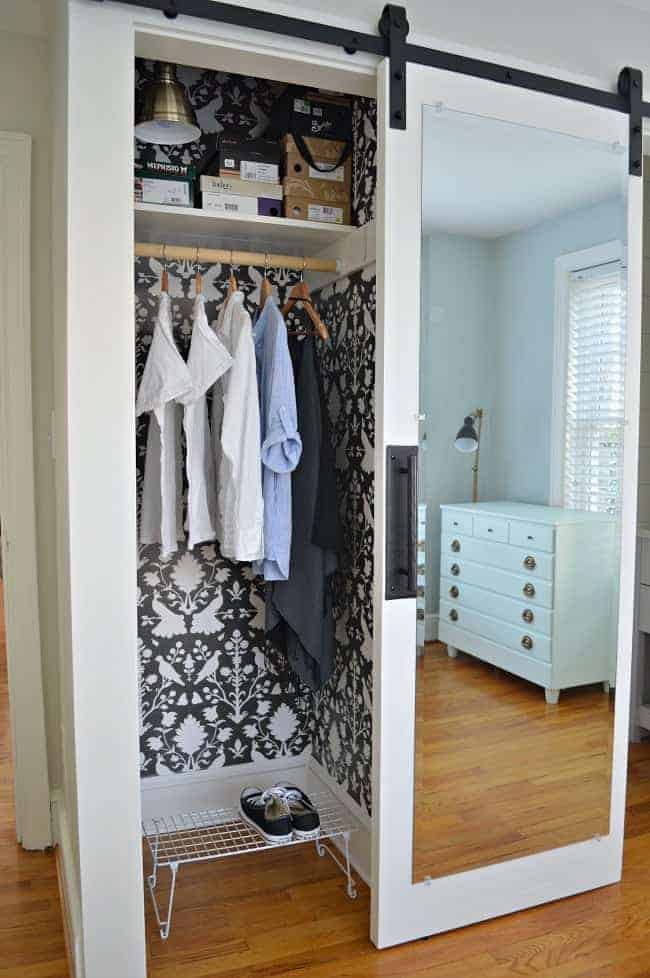 Our latest project has taken us outside the cottage. We're busy turning a landscape trailer into a tiny home away from home. It's our biggest undertaking to date and we're having a blast. It doesn't look like much from the outside, but we are completely redoing the inside.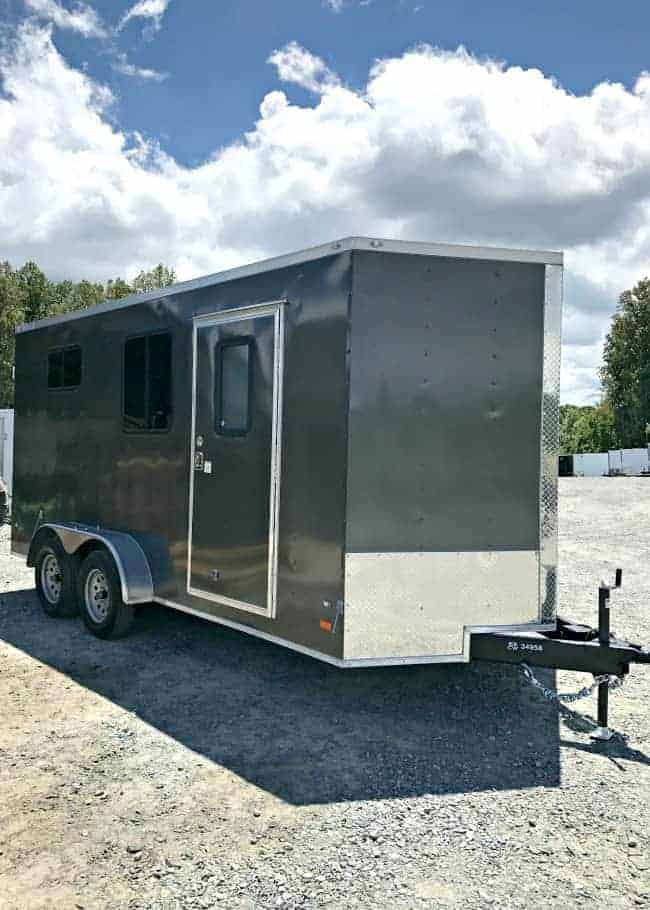 Thanks so much for taking this quick little tour of our stone cottage. If you want to see more, you can check out the menu tabs at the top of the page.
We're constantly working on something so make sure you sign up to receive our emails. You'll be the first to learn about the projects we're doing and I also share little tidbits that I don't always share on the blog.