Cottage Musings for June 2018
This post may contain affiliate links, please see our policy for details.
Our Cottage musings for June 2018.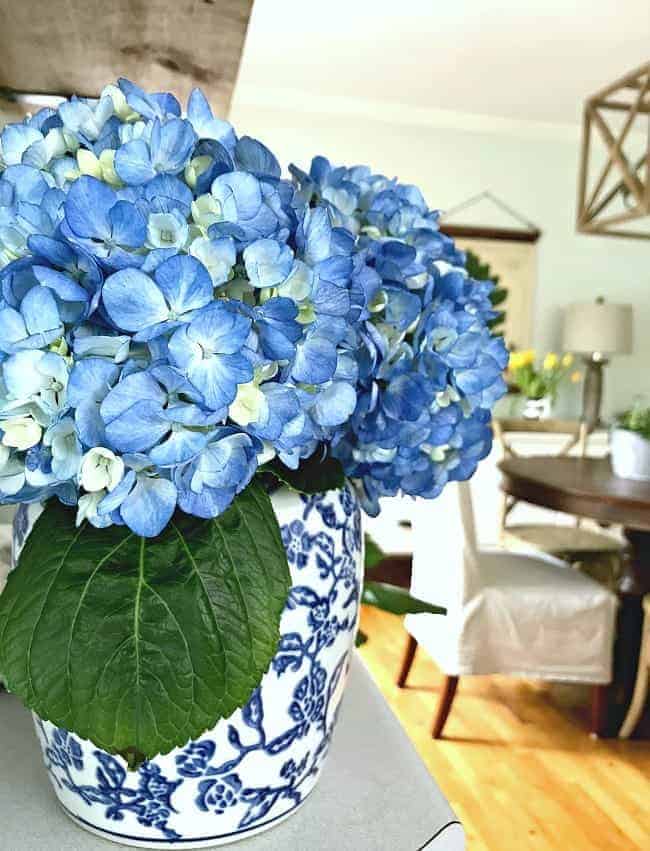 Where did June go? It's hard to believe that July is here already. Before you know it we'll be getting ready for fall.
Let's not get ahead of ourselves though. We have plenty of summer to look forward to, as well as a busy June to look back on.
Projects
June started out with a quick trip out West to see our daughter but we came home to lot's of projects on our to-do list.
With the spring pollen finally gone, we were able to work on our neglected yard. The front yard is starting to look a little more presentable (I won't even mention the back yard) so I felt ok sharing some easy DIY curb appeal ideas.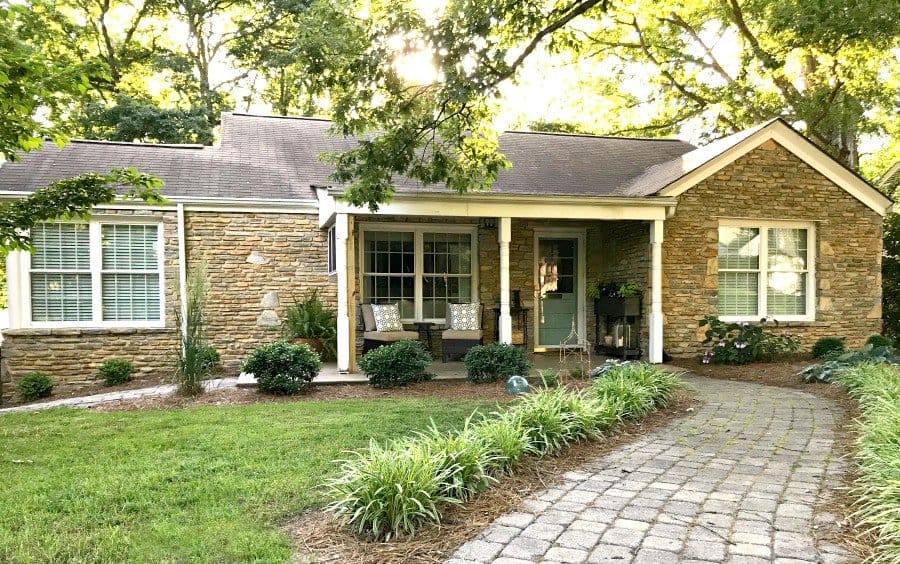 I was so excited to finally get a bird feeder and we were able to hang it right outside our window, thanks to our super easy $5 bird feeder pole.
A quick update… We were good with the squirrels up until a few days ago. Now I have 2 juvenile delinquents that won't leave it alone. We're working on a solution so I'll let you know how it goes. We tried a baffle but the little stinker found a way around. I'm not ready to admit defeat yet though. 😉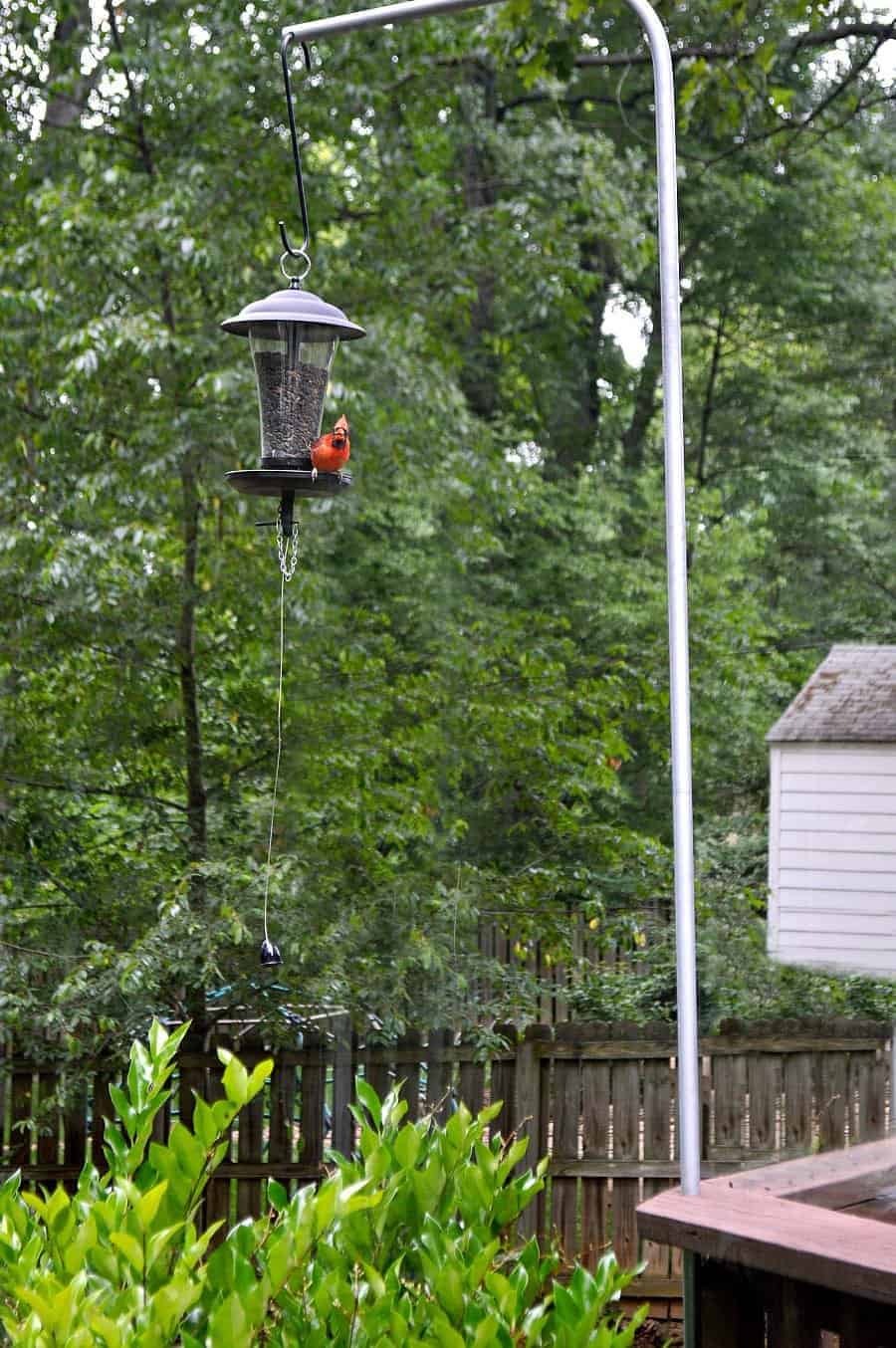 I'm still excited about my latest project, my DIY wooden garden obelisk. I made it entirely out of scrap wood (for free!) and I think it may be one of my most favorite things ever.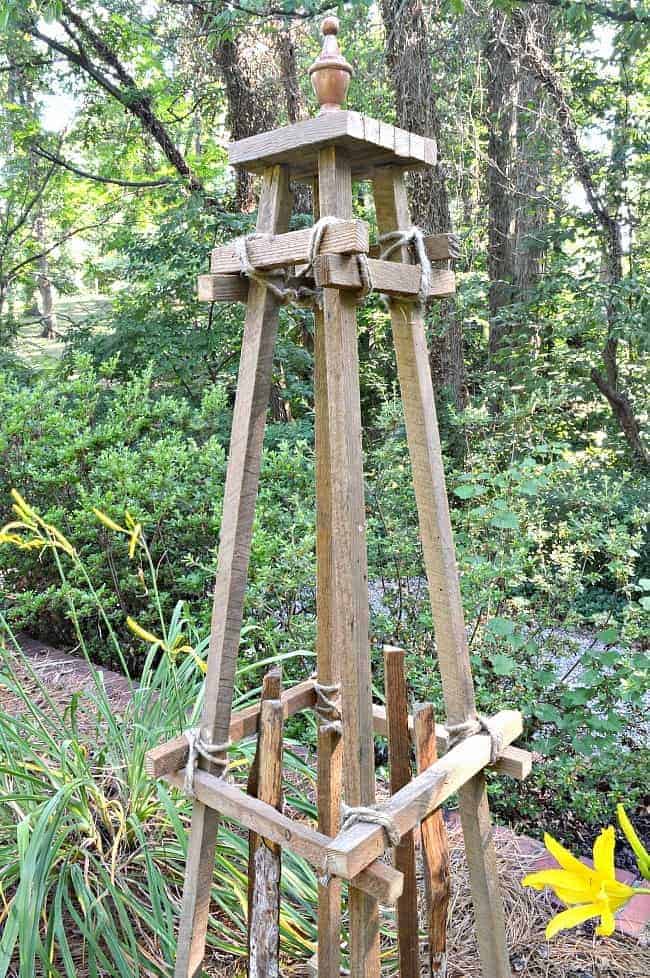 We also shared a much overdue progress report on Minnie, our tiny RV that we're remodeling. We've come a long way since I showed you the empty box in March and I was excited to share where we are in the renovation process. It's been exhausting but so much fun.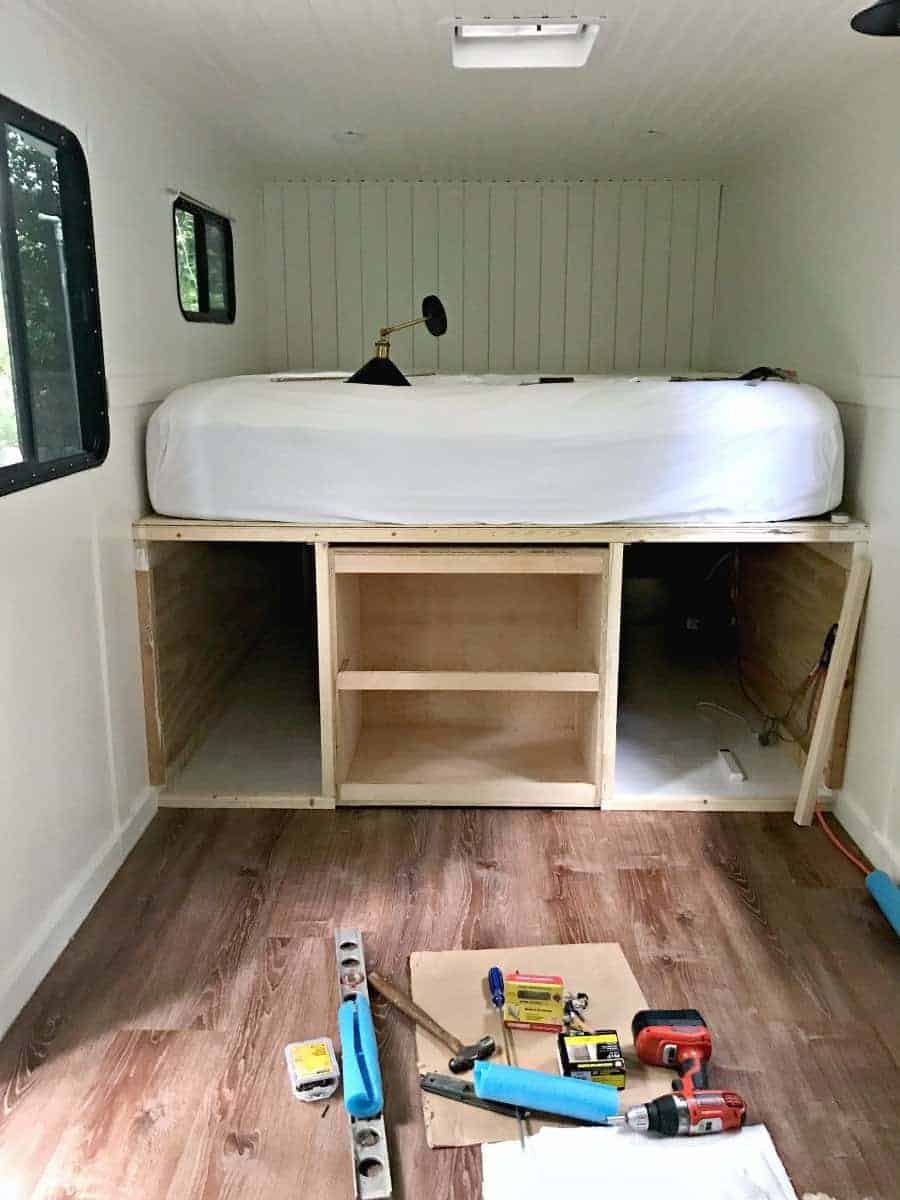 What We're Working On
Our big project right now is Minnie. We still have so much to do and it doesn't look like we'll be done until the end of the year. I'll try to keep the updates to a minimum and not overshare. Of course, I'll keep posting on my IG Stories so you can keep up with what we're working on.
Our projects were all about the outside of the cottage last month, and Minnie, but I'm doing some work inside, too. I've done a couple of quick and easy crafts, which I'll be sharing in the next week or so, and I've been working in the bedroom. Slow and steady, but it's moving along.
What's Caught My Eye
I'm a huge fan of Carpool Karaoke with James Corder and his latest one is probably one of my favorites. It was with Paul McCartney and it's not to be missed. If you haven't seen it yet, you can see it here.
What I'm Loving
I've added affiliate links for a few recommended products. If you need more info, visit my Privacy Policy.
I haven't shared any of my favorite beauty products lately but I've been using a couple of great finds that I'm really loving. I'm totally into moisturizers, especially for my face, so I'm always trying new things.
My latest love is this moisturizer from Clinique. I use it both at night and in the morning and I love that it moisturizers without making me greasy. A big plus is that I can apply my makeup over it and it doesn't pill. It's not the cheapest stuff out there but it lasts a long time. I bought my tube in February and there's still a lot left.
I'm also a little obsessed with moisturized lips. Ask the hubs. I won't leave the house without a lip balm in my pocket. I don't wear as much makeup as I used to but I do like a good lip balm for every day. Right now I'm loving this Burt's Bees gloss. It's not goopy and it moisturizes with a hint of color. My kind of gloss.
Giveaway
Giveaway is closed!!!
I may be a little late but I promised 2 giveaways in June and I always keep my promises.
So, to celebrate Chatfield Court's 5th anniversary, and to thank you for all of the support you've given us, we're giving away a $50 Visa gift card. You can use it for whatever you want. Pillows, towels, fruit roll-ups? Hey, I won't judge. You can spend it any way you like.
To enter, all you need to do tell us what your favorite summer activity is. To get a second entry, you can sign up for our newsletter (just let me know in your comment). If you already follow me (yay for you!), just let me know in the comments and you'll automatically get a second entry.
Good luck (and thanks for 5 great years)!
Giveaway will close 7/14 at 11:59 p.m. Winner will be chosen at random and notified by email.
You can only enter one time.
See Privacy Policy for giveaway rules