*As an Amazon Associate and member of other affiliate programs, I earn from qualifying purchases.
How to create a DIY acorn garland with felted balls for your Christmas tree or to use with your holiday decor. This is an easy and thrifty craft that you can make using acorns from your yard.
It's hard to believe but it's that time of year again.
For the past two weeks I've been busy creating holiday crafts, baking and decorating the cottage for the holidays.
So, let's get the party started with our first Christmas craft…a DIY felted acorn garland.
It's super easy to make and thrifty to boot (just like my DIY magnolia leaf garland and DIY light bulb garland from a few years ago).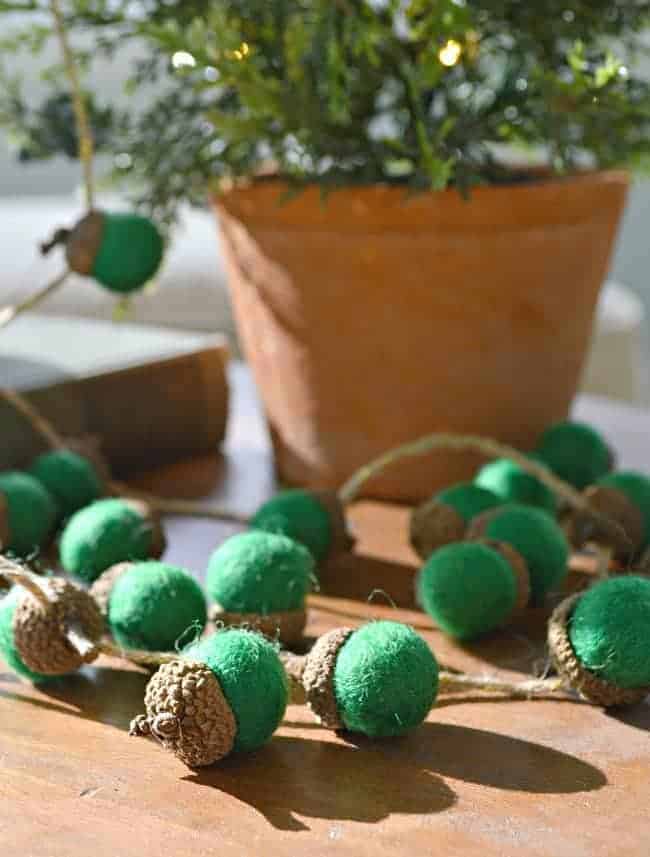 Make sure you check out the full tutorial in the how-to card near the end of the post (you can even print it to use later).
---
Supplies for DIY acorn garland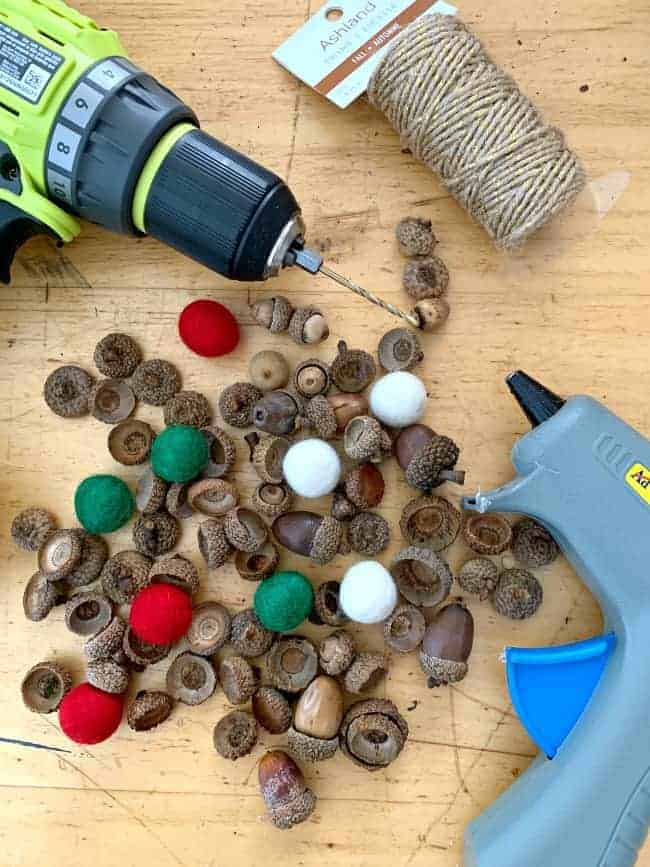 This thrifty project started with the thousands of acorns that drop each fall from our oak trees.
Every year I've wanted to use them for something and this is the perfect project.
How to make an acorn garland
So, after gathering a couple of handfuls of acorns I brought them in and laid them out to dry.
Once they were dry I removed the tops and used my drill to put a hole on either side of the stem so that I could string them up.
Just make sure that the holes in the acorn tops are slightly bigger than the string or twine that you use.
I used about 15 acorn tops for each garland but you can make whatever size you want.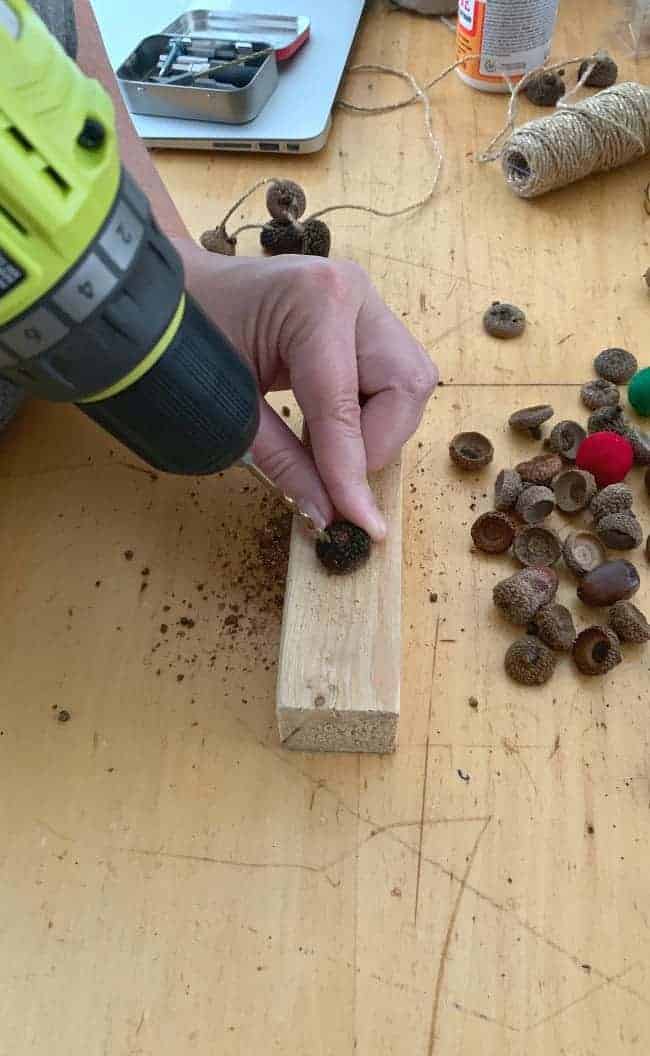 Once the holes were drilled, I prepared the twine.
I had a hard time getting the twine to go in the holes (because the hole and string were close in size) so I put a dab of glue on the scrap wood and rolled the end of the twine in it.
Just enough to get the end wet. I let the glue dry and it was ready to thread.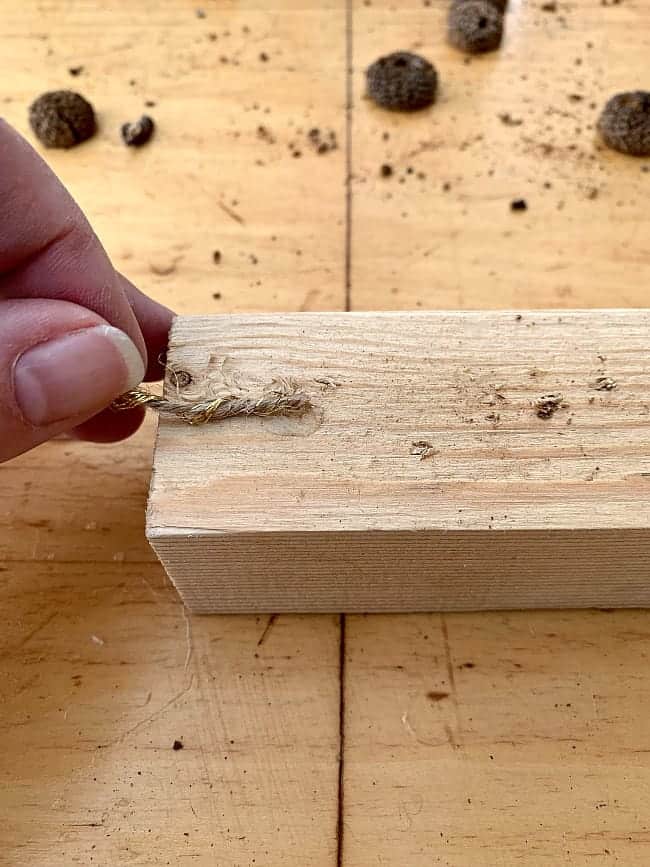 To thread the acorn tops I stuck the glued end of the twine into one hole and out the other for all 15 acorn tops.
I spaced them roughly 3 inches apart and tied a knotted loop at each end of the twine.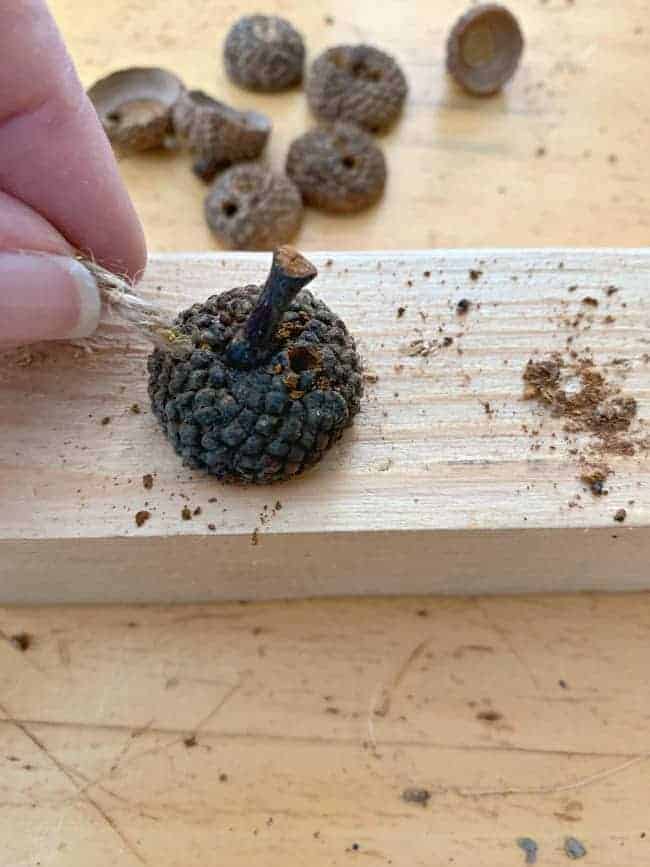 After all of the acorn tops were threaded, I used my hot glue gun to attach the felted wool balls.
I had felted balls in my stash but you could make your own and save even more money.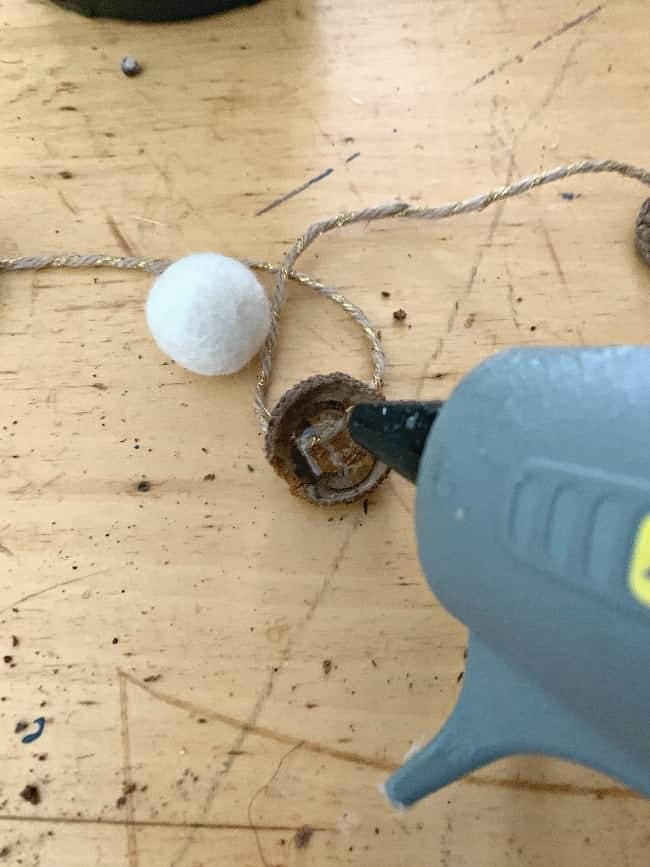 That's it…simple felted acorn garland!
Easy, peasy (and so cute)!
All that's left to do is to hang them.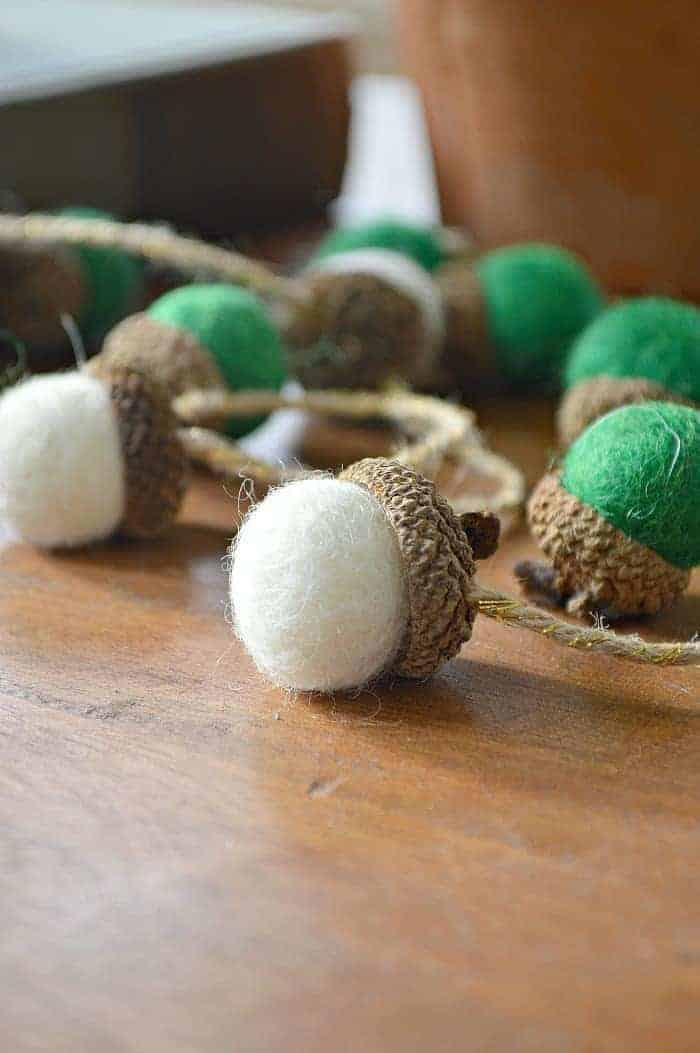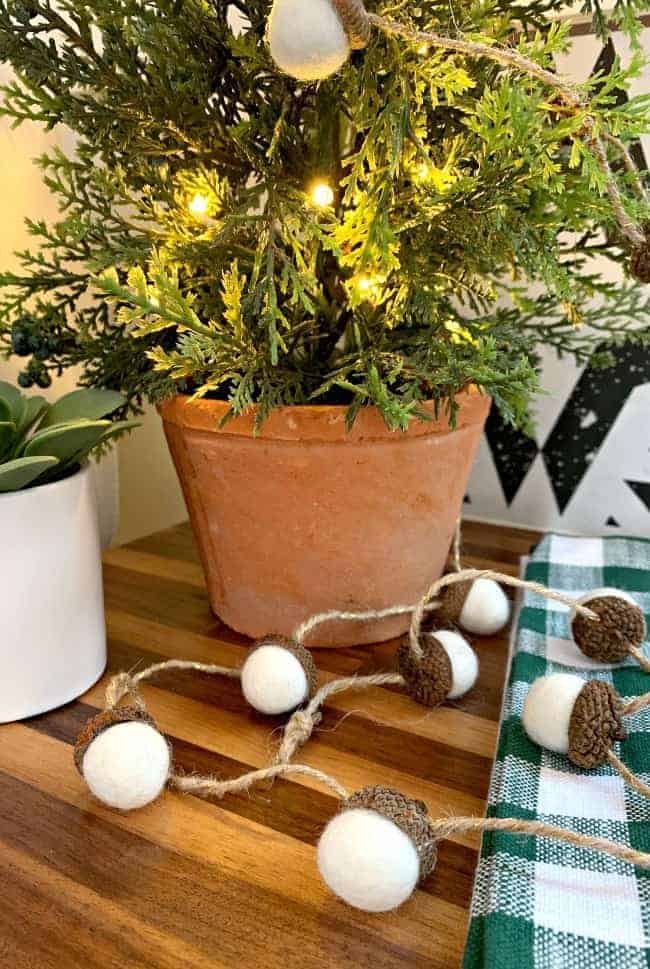 They were really easy to make so I went ahead and made two (one white and one green), and a few extra loose ones to add to my holiday decor.
Roger is partial to the green, and he loves the double acorn. He doesn't get excited about all of my projects but he really liked this one. Go figure.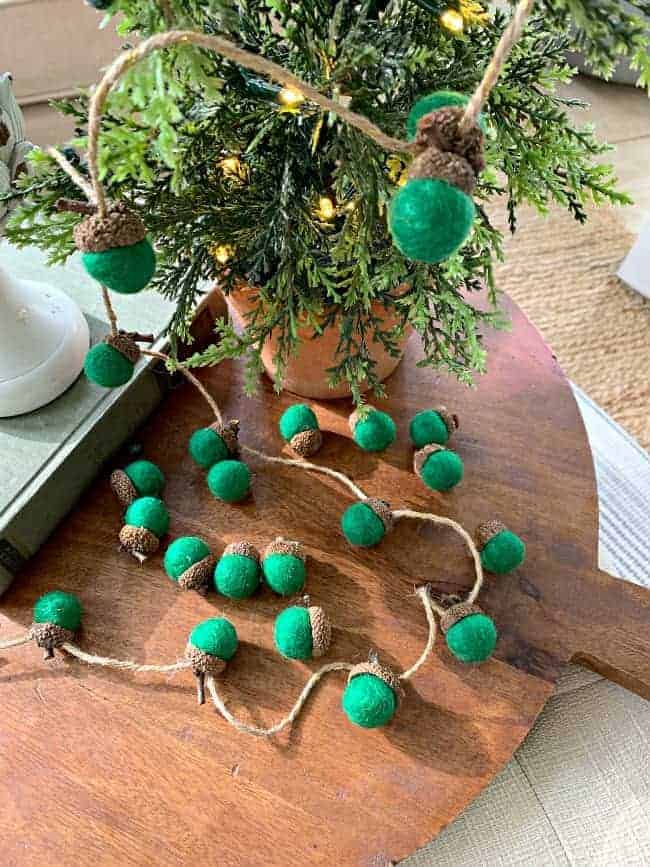 I was hoping to use up more than 30 acorns from our yard but…
I guess we'll still need to pull out the rakes.
Have you thought about your Christmas decor yet?