My last post was really long so I am going to try to make this one quick and painless. In between working on the yard and messing up entryway benches, I have been slowly redoing our 2nd guest bedroom. I shared with you my ideas and mood board here so I'll just give you an update of what I've done. Just to give you a visual, this is where we started…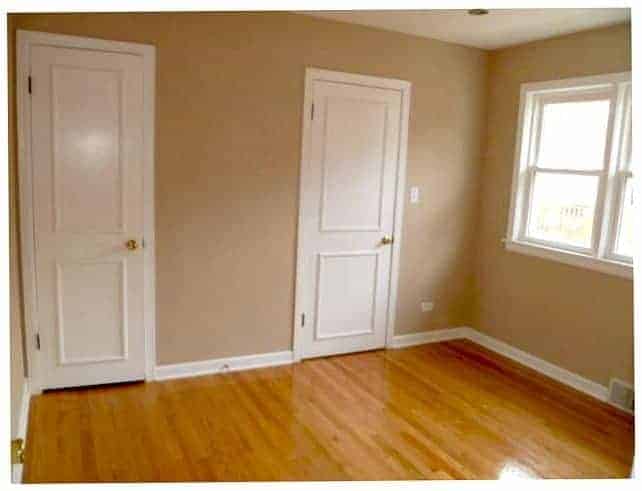 Small space, "swiney" beige walls, 3 doors and 1 window wall…oh and water damage on the window wall. In my last update I had painted the ceiling, all of the trim and doors, and I fixed some of the water damage on the window wall and painted that wall BM Gray Owl at 50%. I also put up 2 large swatches of paint color.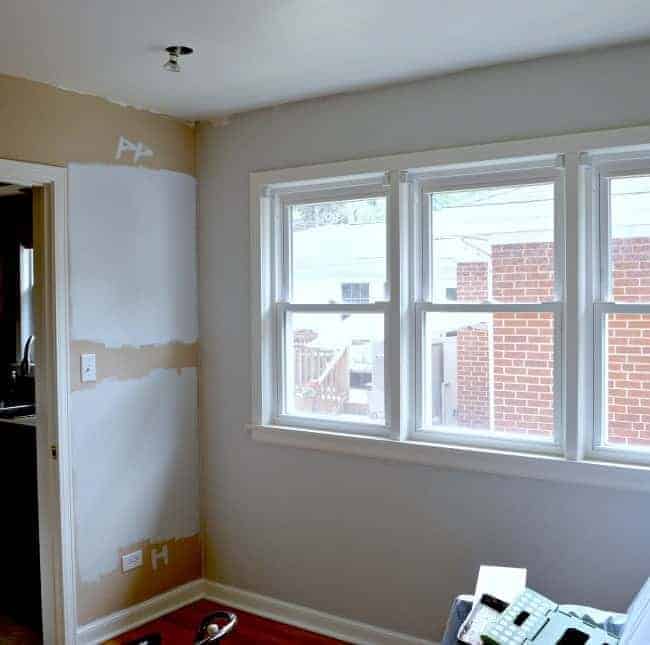 Last weekend was spent putting up the crown molding and working on the lighting in the room. We put crown up in the master bedroom earlier this year and I have a tutorial on how we did it here. We were able to do it a lot faster this time around since we knew how the crown should lay. This week I've been busy caulking and using wood putty on the nail holes, which actually takes longer than putting the crown up.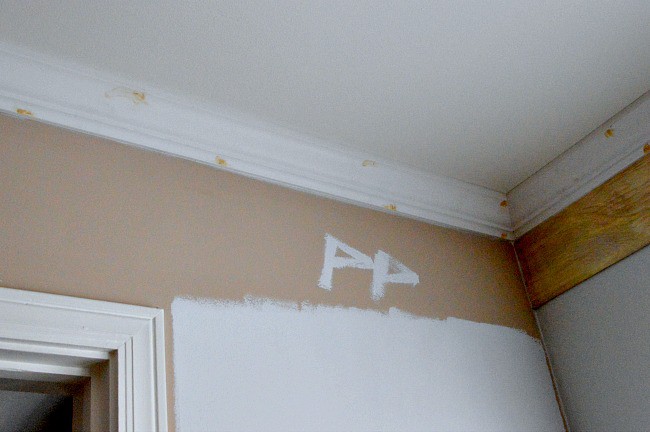 When we did the crown we also put up one row of the planks, since we had the compressor hooked up and running.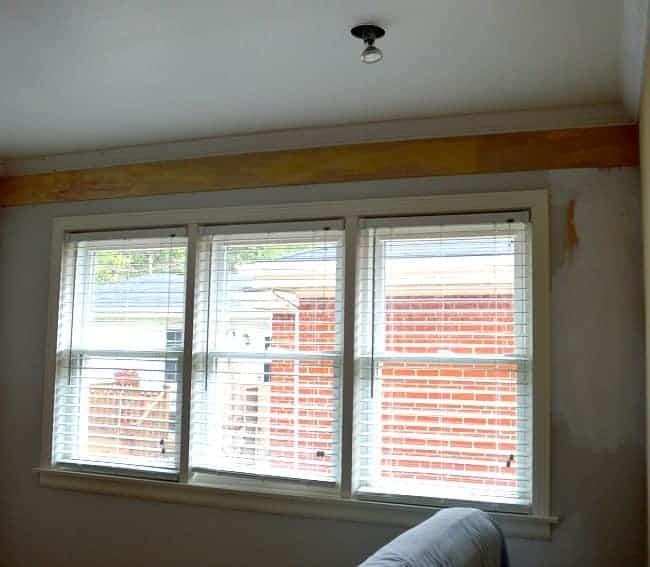 You can see the Kilz primer on the wall on the right. I need to prime it one more time and then I can put a coat of the BM Gray Owl 50% on it. I also worked on lighting. There are 4 recessed lights and a center ceiling fixture in here. The recessed lights had silver covers around them and I wanted something that blended into the ceiling more. I took them apart, sanded them, and painted them white. I also made a center fixture out of pieces of this antique beauty that I got from Goodwill for $5. I can't wait to show you what it turned into. 🙂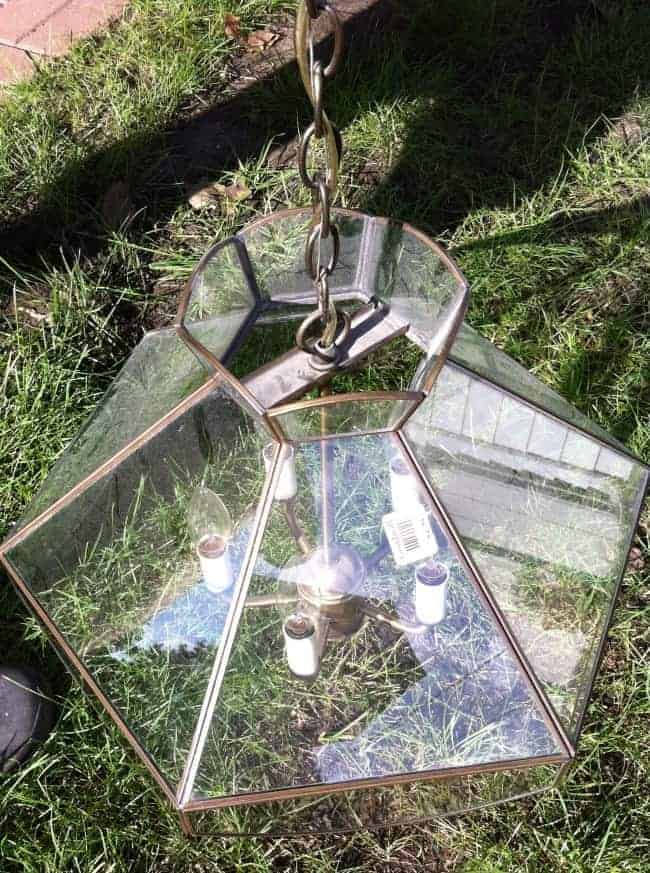 So that's where we stand with this guest bedroom. I'm hoping that I can finish puttying the crown so I can paint it this weekend. Then we just need to put up the rest of the planks and paint the walls…and make a bed. Still lots to do.
What kind of treasures have you found at Goodwill lately? This is only the 2nd time I've gone in and found something that I could use.