Painting a Door the Same Color as Your Walls
*As an Amazon Associate and member of other affiliate programs, I earn from qualifying purchases.
Painting a closet door in an entryway the same color as your walls. Should you do it?
All over blogland you see painted doors. You see black, white, many different colors, all to add that something extra to your room.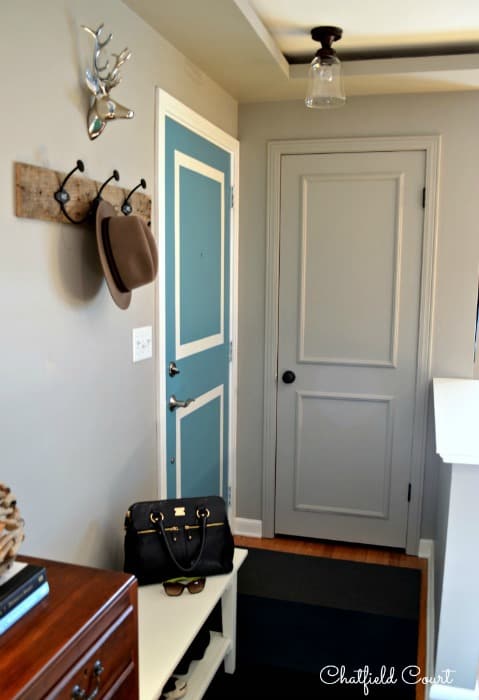 I've even done a bit of it by painting my front door Benjamin Moore Blue Lake but there was a problem.
Can you see my dilemma? The coat closet door is right next to the front door and I wasn't real sure what to do with it. Paint it the same color as the front door or keep it white?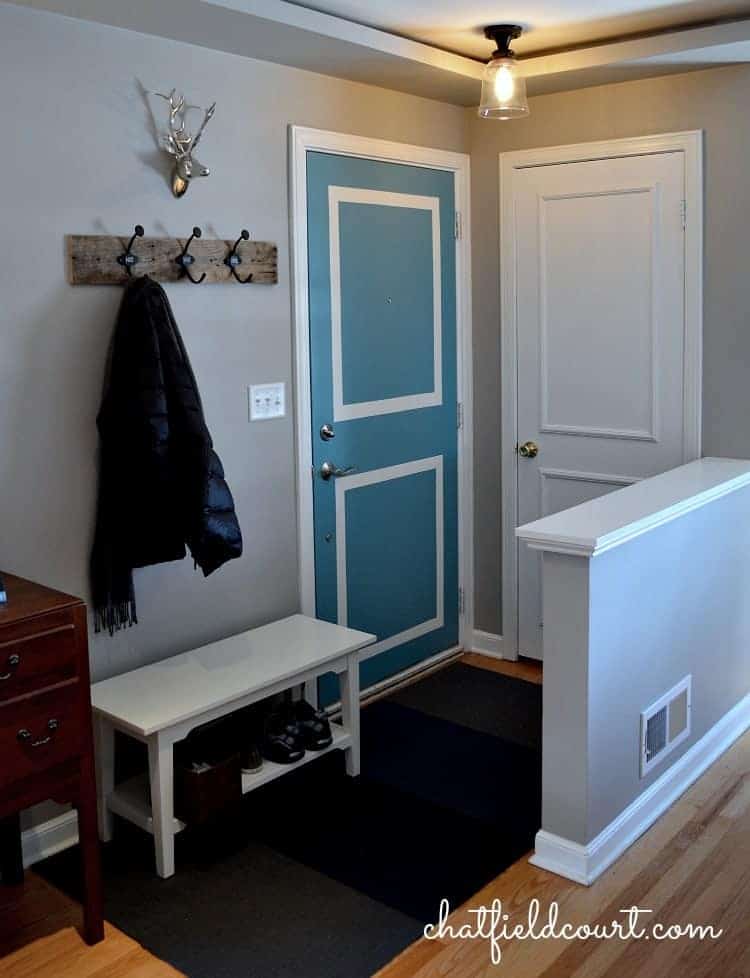 I've done a lot to my little entryway since we moved in. I painted the front door BM Blue Lake, then I painted some "faux" molding on the inside of the door to dress it up a bit, I added coat hooks to an old piece of found wood and attached it to the wall, we capped the knee wall to disguise the green marble, I added a light over the door, added a bench for putting on your shoes and used Flor tiles to catch the dirt and mud when we come in the house.
Phew…it seems like we did quite a bit in this small space, but every time I looked at the pictures, that white door just kept bugging me.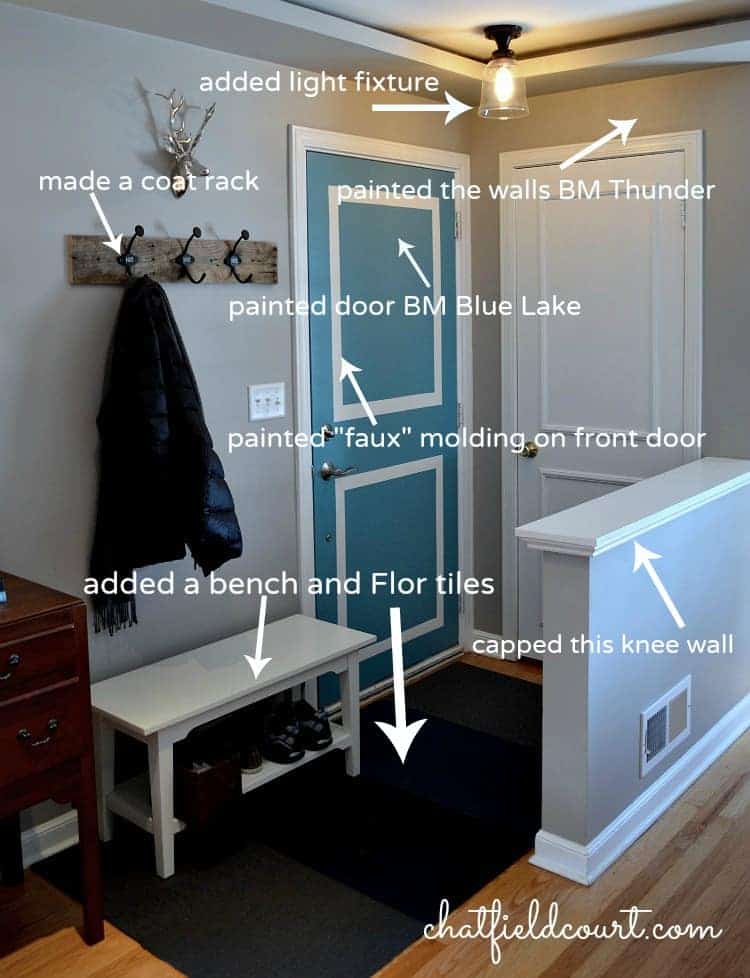 I knew that I didn't want to paint it the same as the front door because my room is small and I just thought it would be too much. I didn't like the white because it just seemed busy in that little space with the blue door. One day it just came to me to paint the door the same color as the walls…just let it blend in.
I love the color of my front door and wanted it to be the star of the space anyway and I thought that painting the closet to blend in would have the effect I was looking for. I mean, it's only paint right? It would only cost me a little bit of time and paint. My husband thought I was crazy, he says that about every idea I have ;), but I got my BM Thunder out and painted the trim and the door.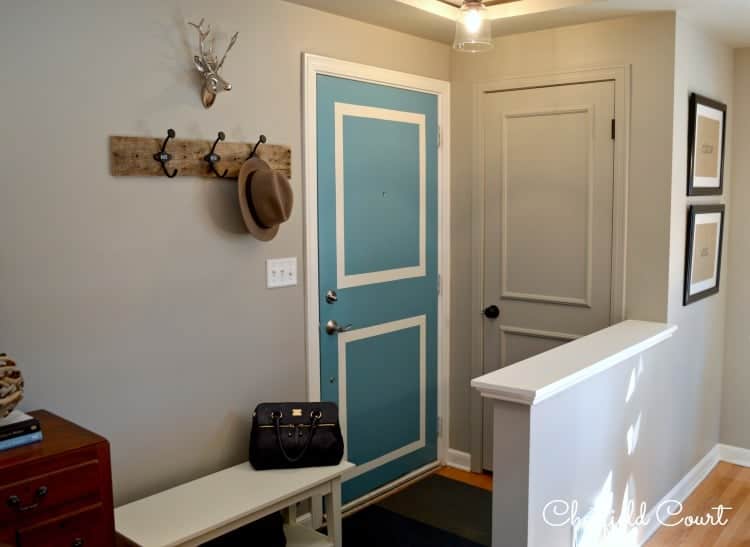 I also changed the mismatched hardware on the door using the same color and style I've used in my other rooms. We have been living with the change for a week and I think it looks better but would love your opinion. Here is one last pic side by side.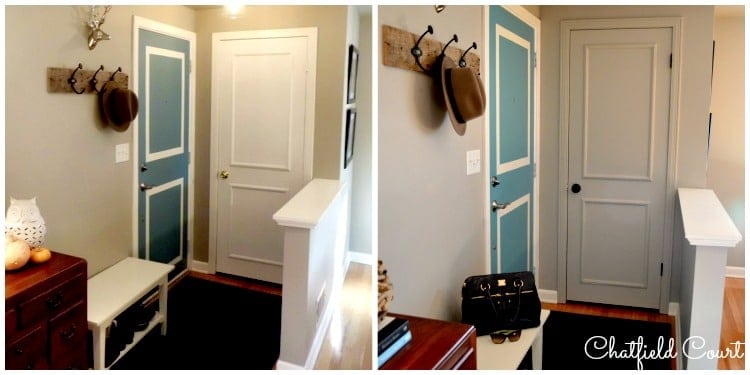 What do you think? Does the door blend in better painted with the wall color? Did it look better in white or should I do something else? Have you ever painted a door the same color as your walls?