Disclosure: As an Amazon Associate and member of other affiliate programs, I earn from qualifying purchases.
A tour of our simple and cozy Christmas cottage dressed for the holidays.
I've been so busy sharing my dried orange slice ornaments, magnolia leaf wreath, lighted Christmas balls and dried orange and cranberry garland, that I didn't get to show you the rest of the cottage all dressed for the holidays.
So...welcome to our cozy Christmas cottage!
Please come in and make yourself at home.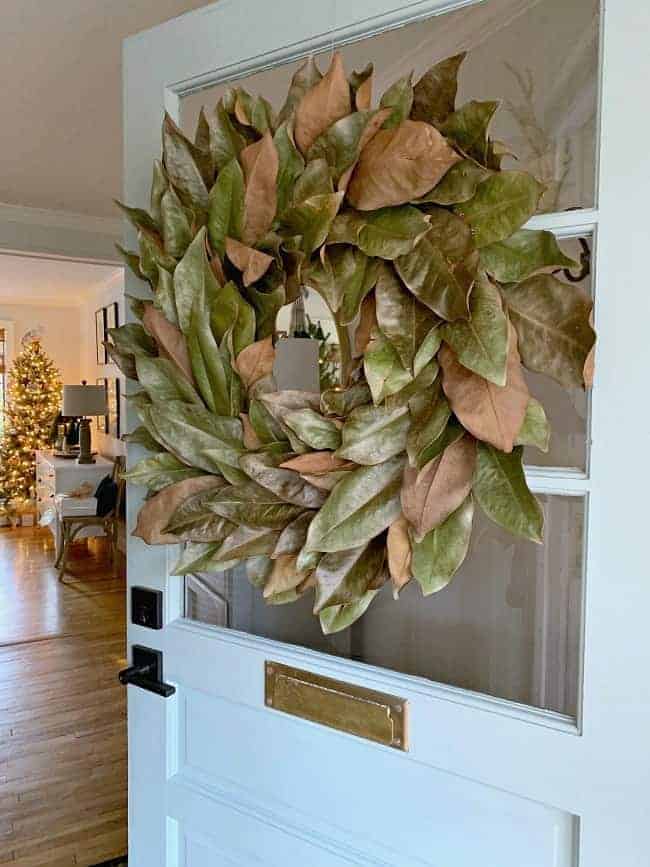 We have 3 Christmas trees this year, which is a first for me.
Let's start our tour in the Christmas cottage sunroom with tree #1.
Our new flocked tree (from King of Christmas) is the perfect size for this corner of the sunroom.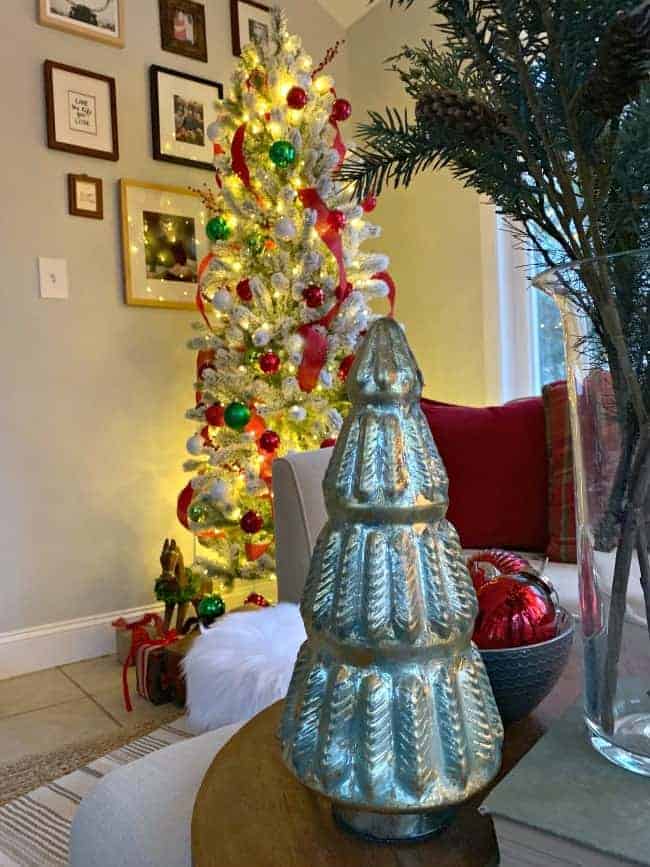 I wanted this tree to have a traditional Christmas feel so I used lots of red and green. I love how festive and cozy it is in here.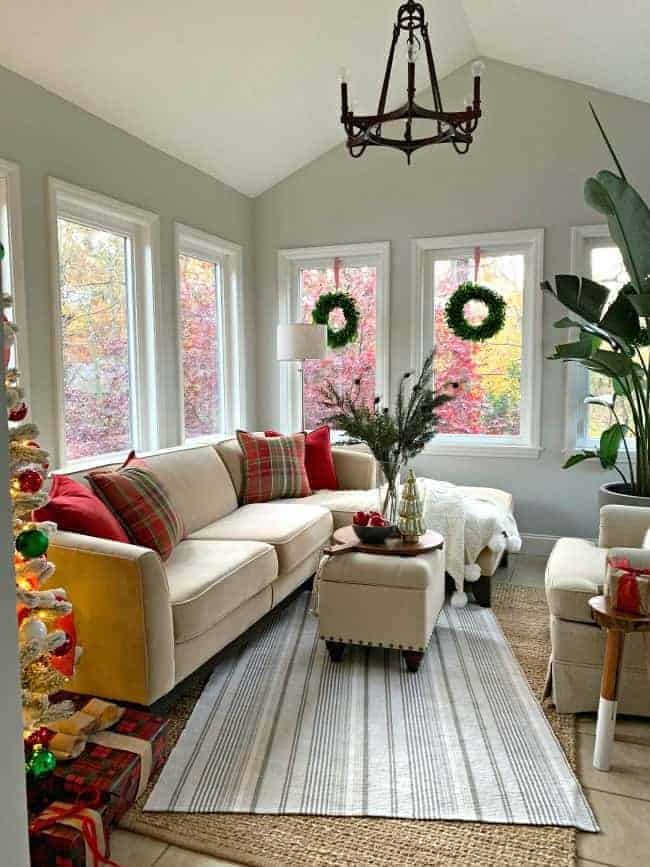 Our main tree (tree#2) is in the dining room and this year I decorated it simply with natural elements. I call it my rustic tree.
Dried orange slice ornaments, my DIY garland and other natural decorations make this one of my favorite trees ever.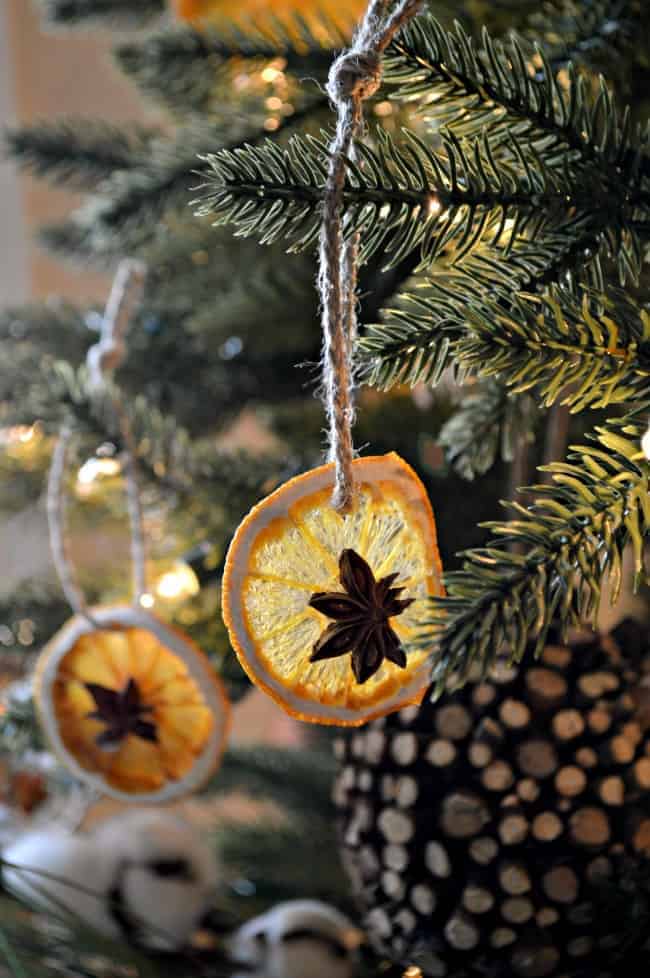 I love the burnt orange colors with all the natural textures.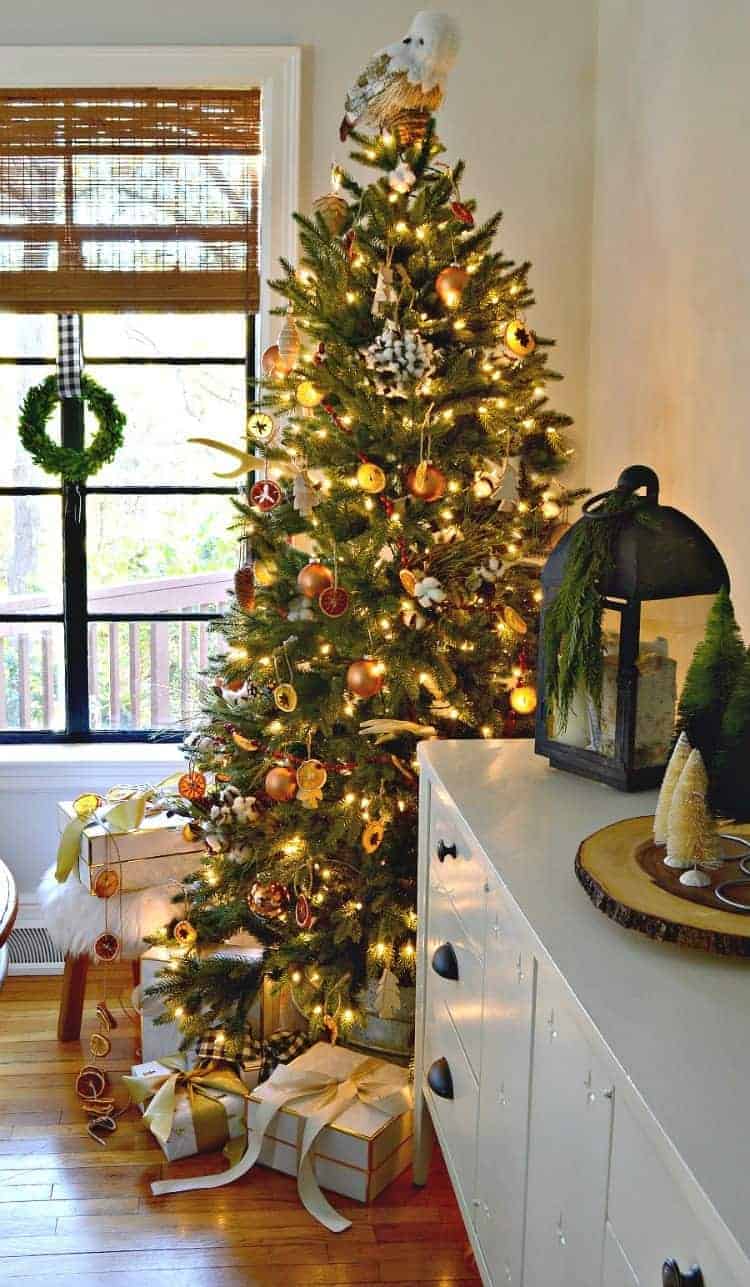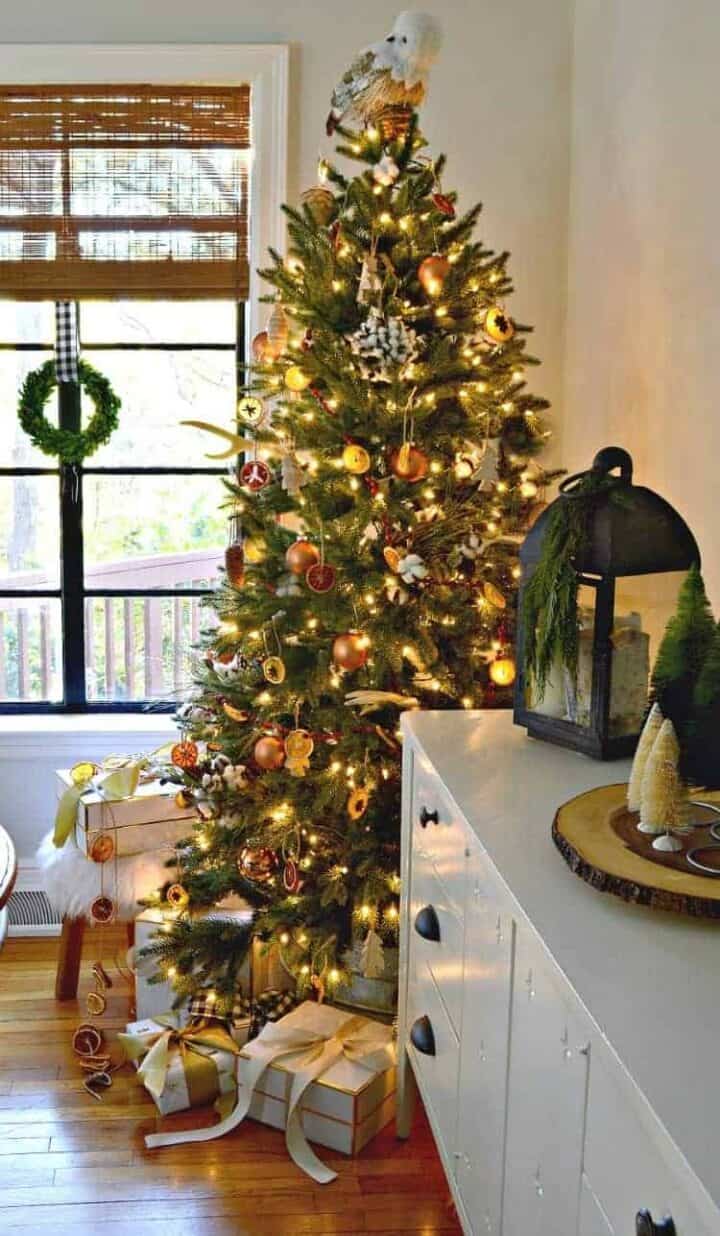 Next up is the kitchen.
Since it's connected to the dining room, I continued with the natural theme.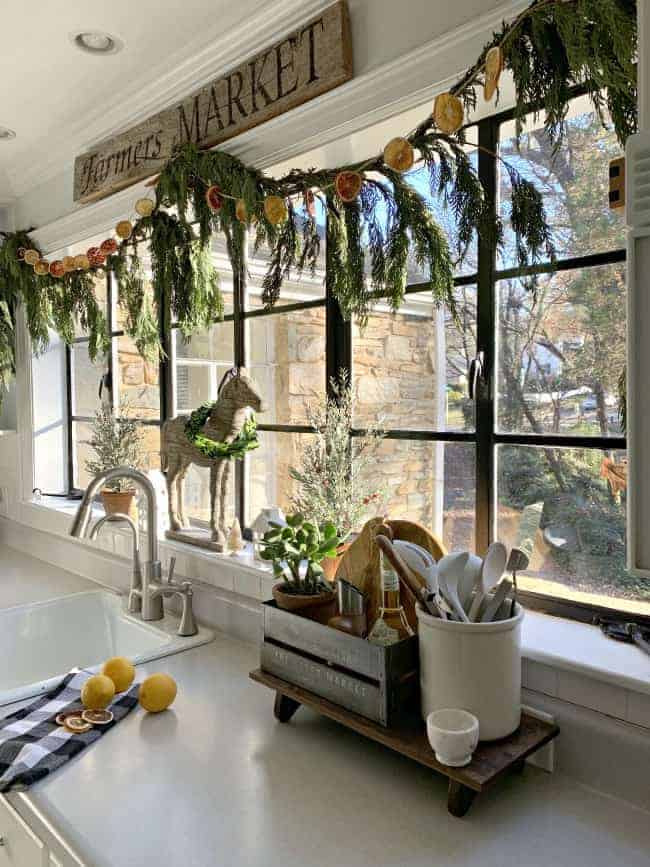 I added fresh greens over the window along with another orange slice garland.
I kept the rest of the decor to a minimum and just added some fresh and faux greens, trees and pinecones.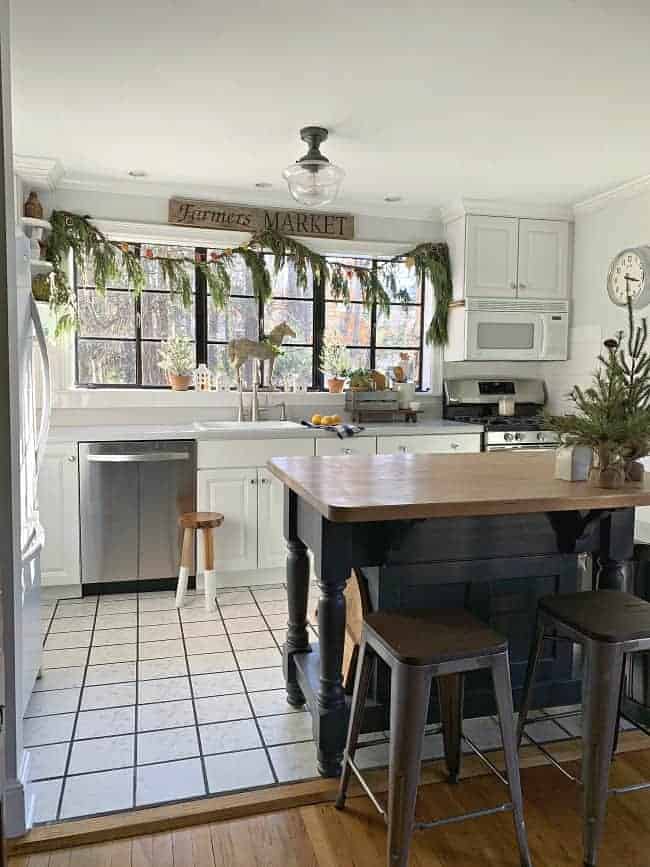 We have a small dining table so all I did was add a bowl of wooden ornaments and dried orange slices for an easy centerpiece.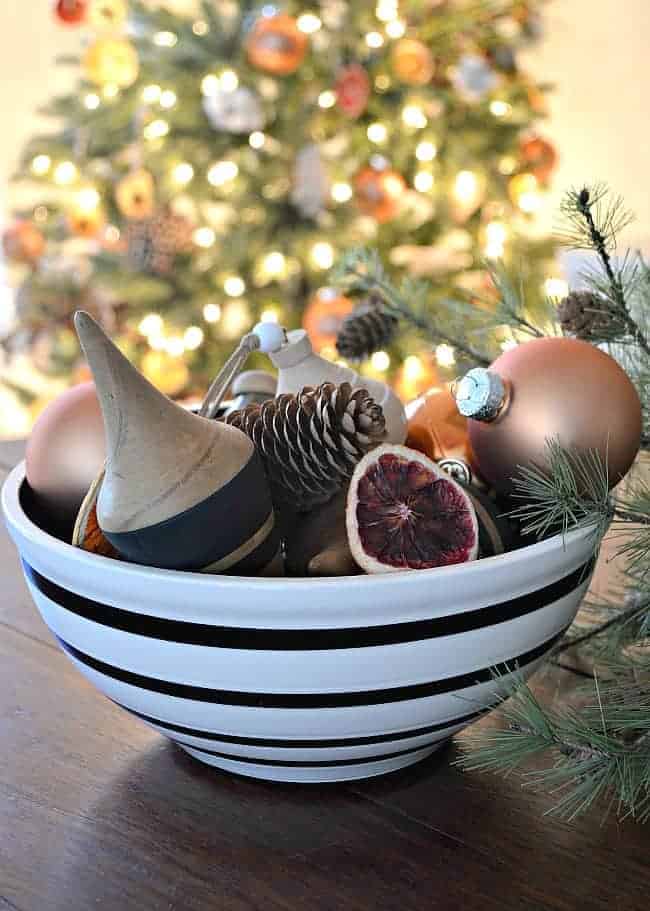 Like the rest of the cottage, the living room was decorated simply.
I sprinkled some trees around, faux as well as mercury glass, and added texture and color with the pillows and throw.
I think the snow outside also adds to the feeling of Christmas inside.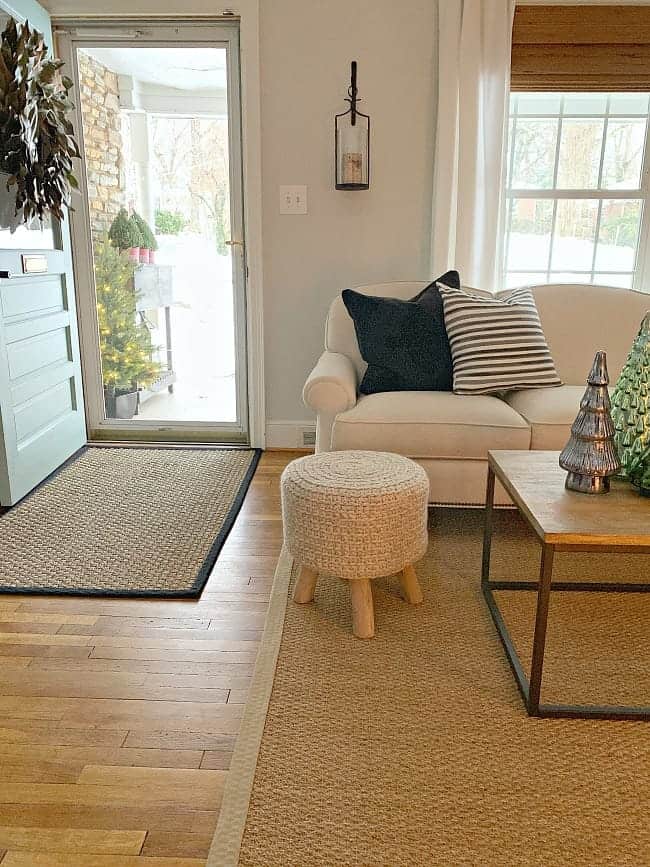 The main attraction in this small space is the fireplace wall.
I found a small, natural-looking tree (#3) that fits in here nicely, and I decorated the fireplace.
A swag of fresh greens and a string of dried orange slices (naturally) add the wonderful aroma of Christmas.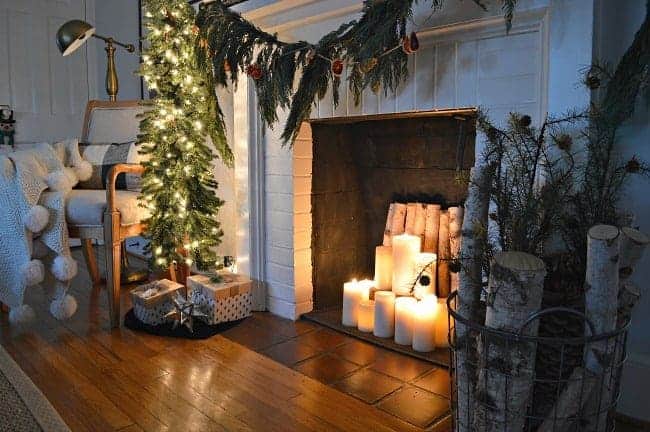 Our non-working fireplace was transformed from a dusty black hole into a pretty centerpiece.
First I stacked some birch logs on the back wall and then added lots of candles.
I used regular candles as well as battery-operated, for nights when I'm too lazy to light them but I still want a glow.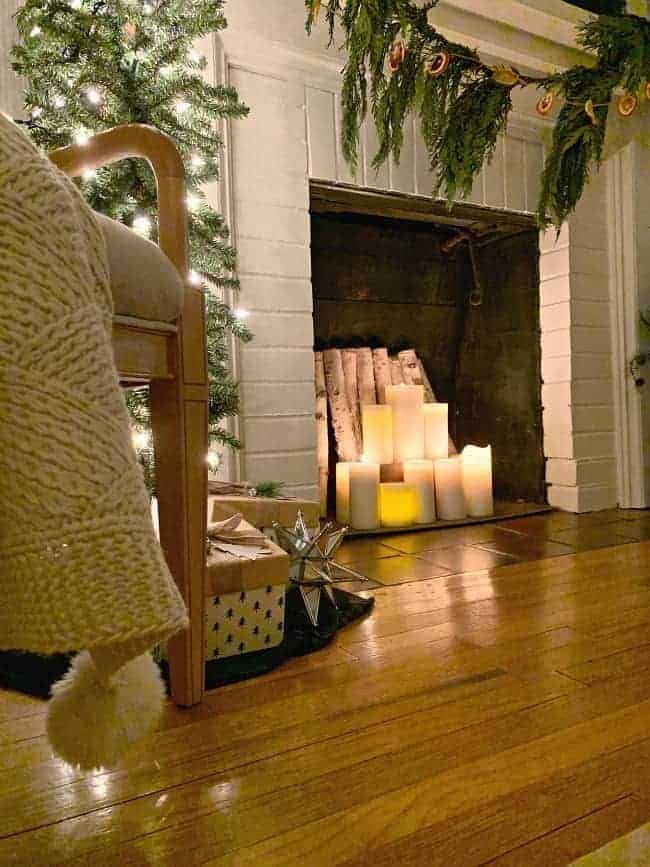 I didn't go crazy or stress out about decorating this year so I was able to really enjoy putting it all together.
Our small house calls for a simpler look, in my opinion, and this just feels perfect to me this Christmas. I'm not sure how I'll top it next year.
I'm looking forward to taking a little break and spending time with my family. I can't quit you altogether so I'll still be on Facebook and Instagram, if you want to follow along.
Merry Christmas and Happy Holidays to you!