Our DIY platform bed for the 2nd guest bedroom, that we started a bajillion years ago, is finally done. I have to give major props to my mister because he did almost everything on this one. I designed it and primed and painted it, but he did all the heavy lifting.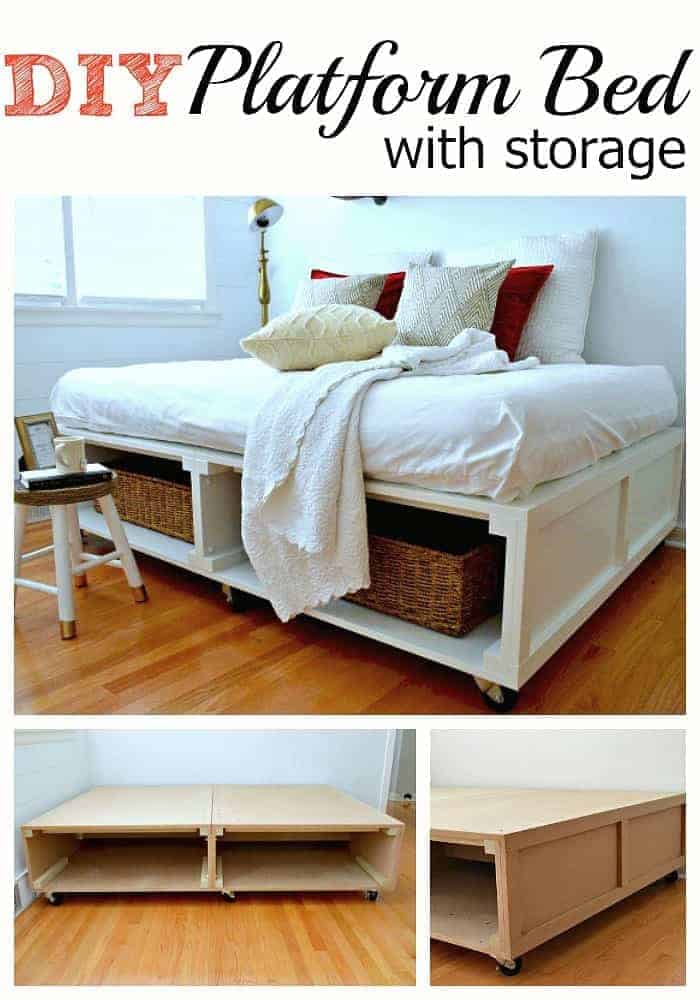 If you are new here, we have been busy redoing our 2nd guest bedroom the last several months. I've installed a planked wall, made a light fixture, added crown molding and painted the ceiling, trim and walls. You can read about these projects here, here and here.
This is a small room, and a walk through from the kitchen to the back of the house, so a traditional full-sized bed wouldn't work. We had a futon in here that we used in Florida for a similar type room but I've always hated the look of it so I begged asked the hubs if he would build me a platform bed.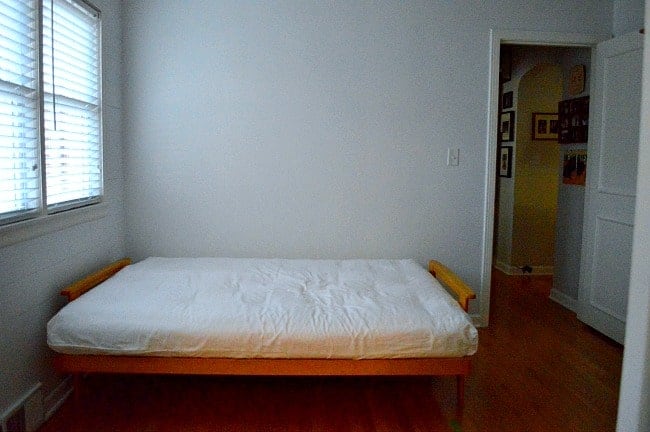 My original plan was to build a single sized bed, but after considering what my girls would sleep on if they ever brought their significant others home, a single bed just wouldn't be practical, so we made it full size using the futon mattress (which is actually a really good and really comfortable mattress).
After looking at all the options for wood, we decided to use MDF (medium density fiberboard) to keep costs down. At around $35 a sheet, we bought 4 sheets, which was a lot less than the price of real wood. Because I'm going to paint it, real wood would have just been a waste of money.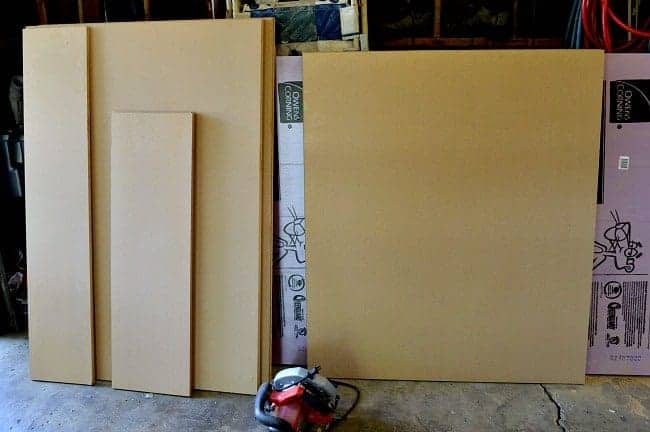 I went with a simple design, just a platform bed with some storage underneath and wheels so I could easily move it. It's essentially just 2 boxes put together and, since MDF is very heavy, building it this way made it easier to take in the house.
While we were putting our boxes together, I changed the design plan a bit. I decided to frame out the one the end to add a little dimension.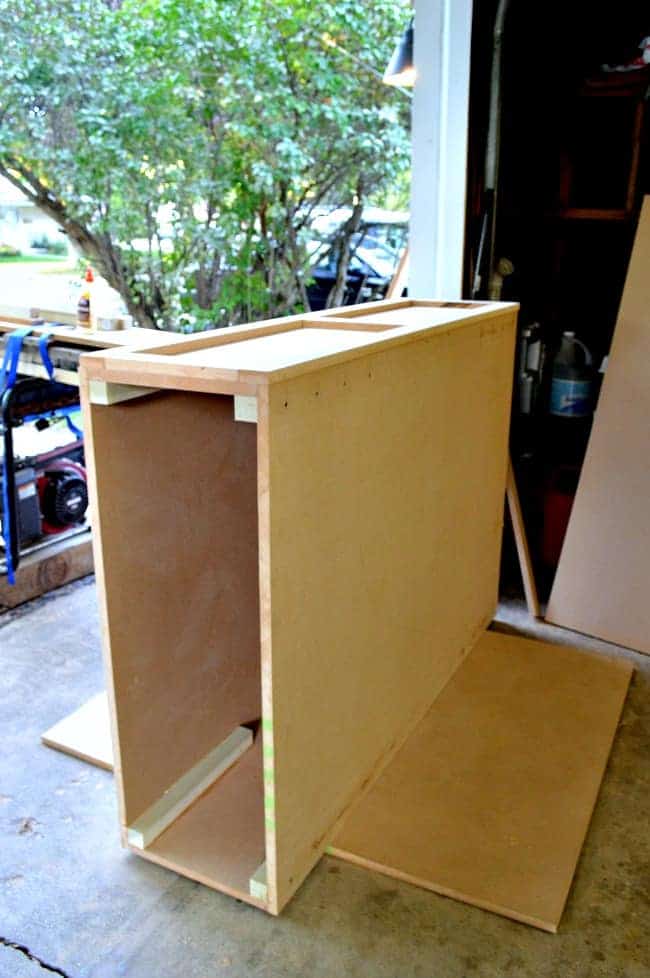 The hubs attached pieces of wood inside the boxes for extra support to keep the wood from warping under pressure of body weight. He used wood glue and screws to secure everything.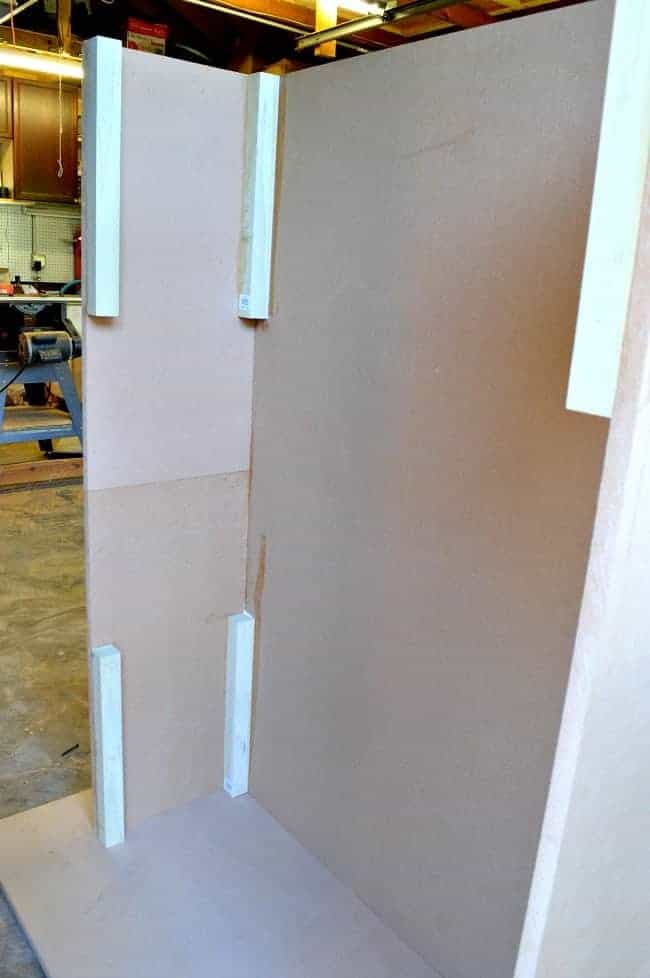 The wheels were the last things that we attached. We used 6 wheels total, 3 lock and 3 do not. I won't be able to lock the ones in the back, against the wall, so there was no point in spending the extra bucks for locking wheels.
The circled wood pieces on the bottom of the one box are the supports to hold it up so it won't sag.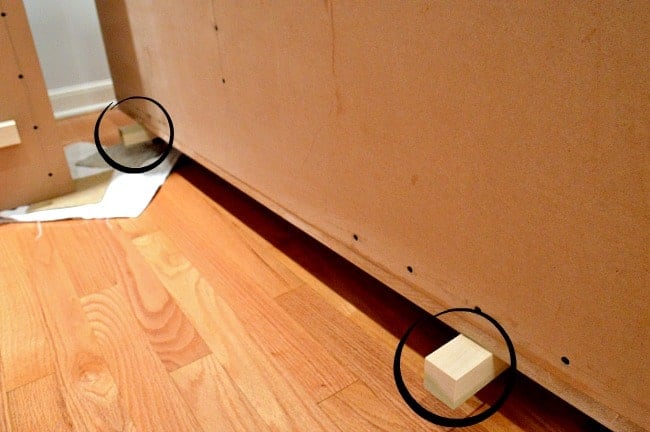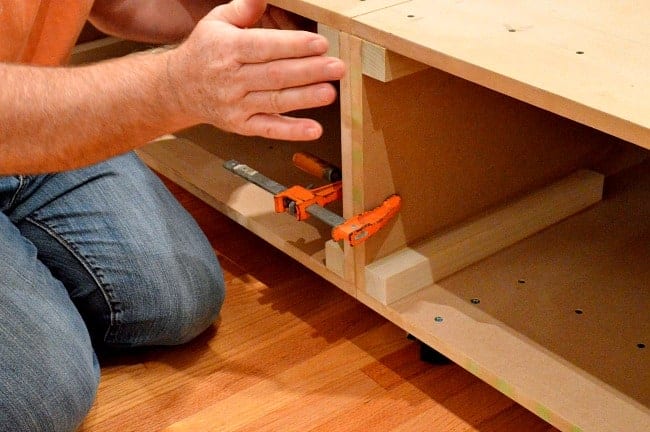 Done with the assembly and ready for primer and paint, which was my job. I filled all of the screw holes and seams, sanded, primed and painted it with 3 coats of Benjamin Moore White Dove.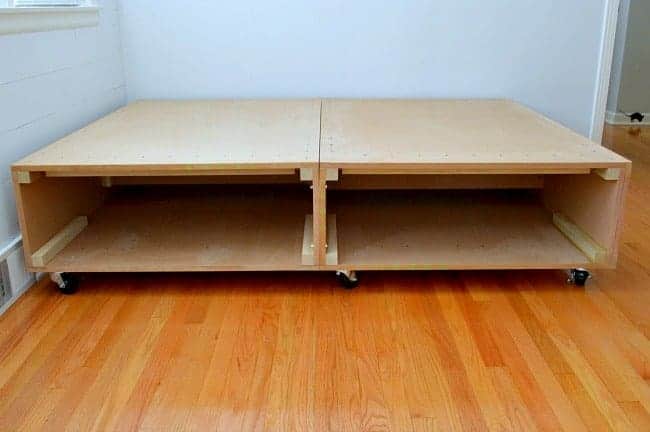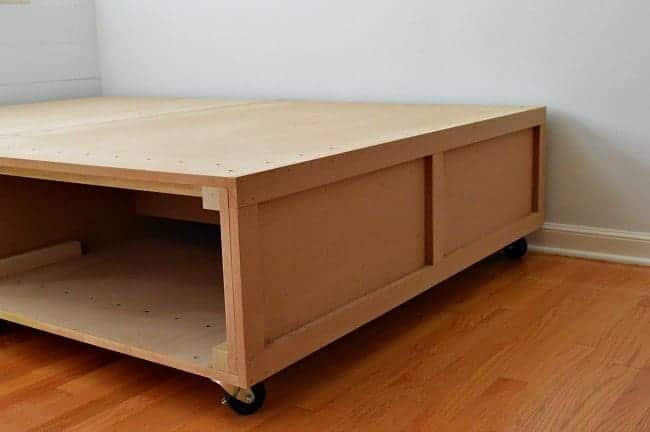 It took me a while but it's finished and I'm loving the results. The mattress is from our old futon, so all we needed were a few pretty pillows and a fluffy throw.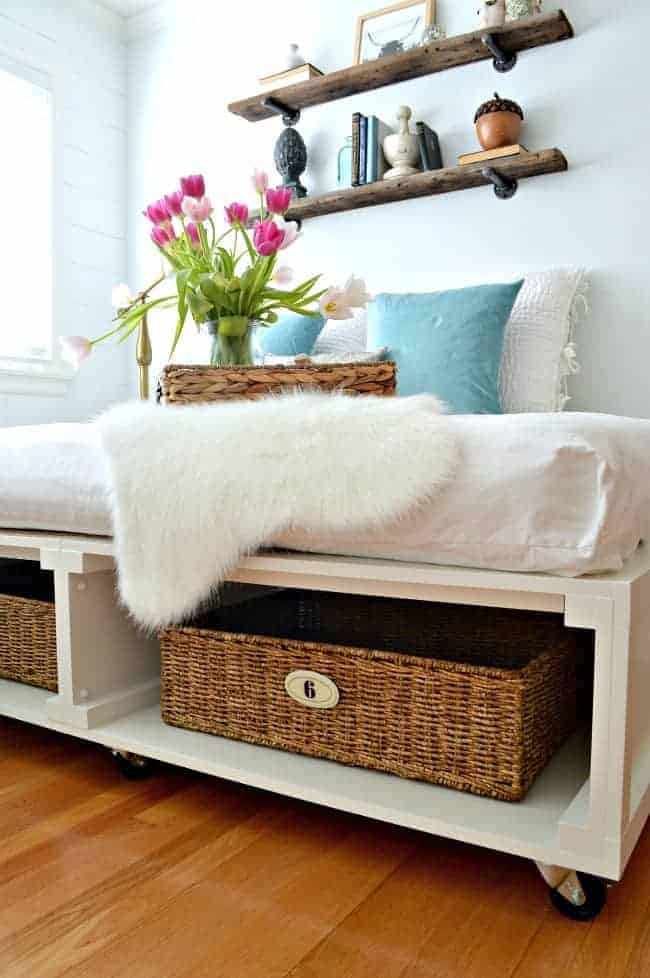 I found baskets in the perfect size (similar here, affiliate link) and added a couple of number plaques by simply sticking them on.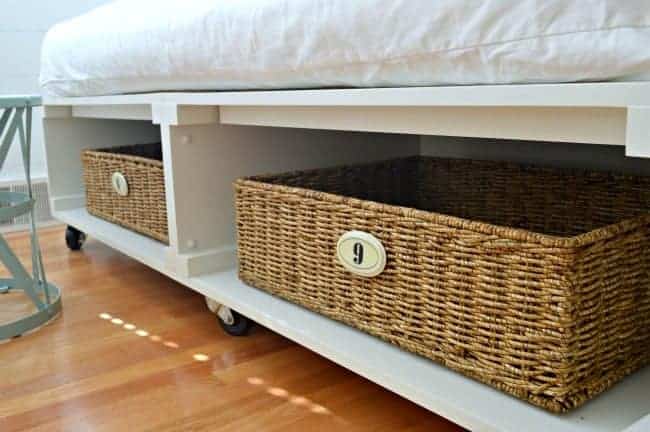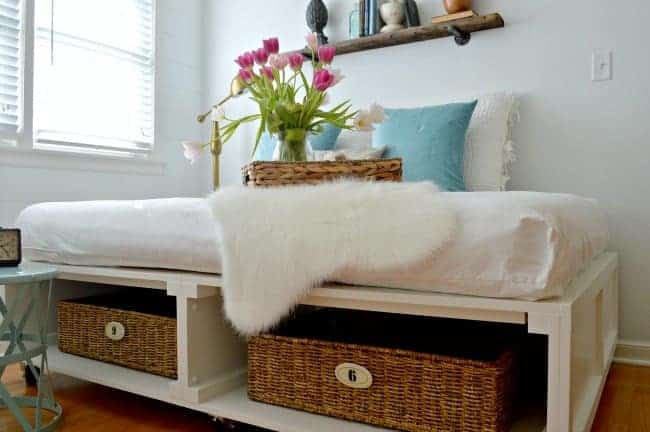 To keep the futon mattress from sliding around, I used a rug pad (affiliate link) under it and it worked like a charm. Now we're ready for guests!
Edited: I've been getting a ton of comments and emails from people asking for the dimensions of our DIY platform bed. We custom made the bed to specifically fit our full-size futon mattress.
The length of the bed is 55″ and it is 76″ wide (with each box measuring 38″) and it is 14 1/2″ from the wheels to the top of the bed (height).
Hope this helps. If you have any other questions, send me an email or comment on this post.
Besides building the DIY platform bed, we also did a few other projects in this room.
Check out these easy DIY Barn Wood Shelves and these DIY Faux Floating Shelves.