I know I haven't been around much since the holidays but I've still been busy behind the scenes doing projects. To be honest, I've felt a bit off lately and, as a result, I've not been posting regularly but I'm hoping that the fog will lift soon so I'll be able to get back to a regular routine. All is not lost though because when I'm feeling like this I usually paint up a storm, as you can tell from my last 3 projects.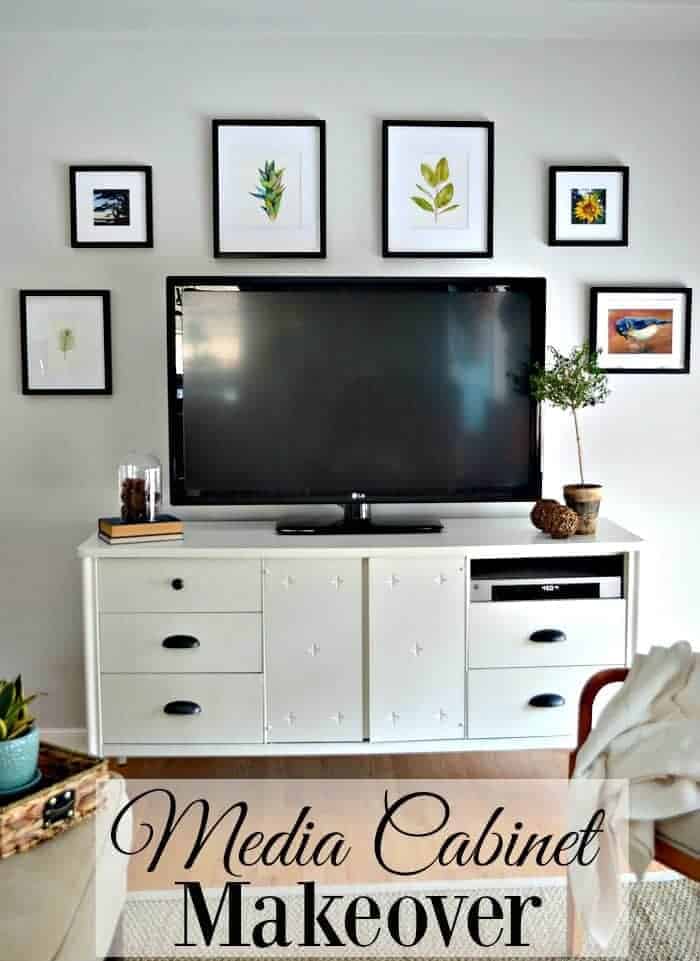 A few weeks ago I painted the back door, for the third time, last weekend I gave the front door a refresh, for the second time, and my latest victim was the media cabinet in the living room, also for the second time.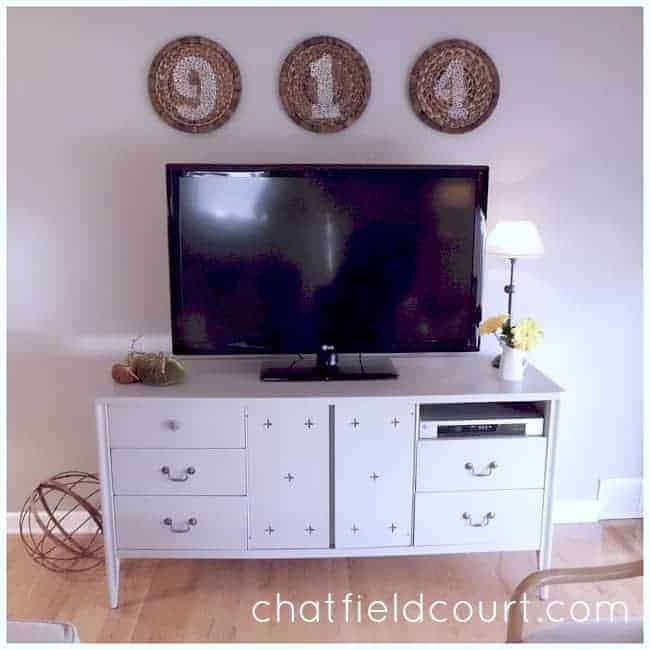 When I bought the dresser 2 years ago, it was a putty color and I just wasn't feeling it with the gray walls and the couch. After a lot of debate about color, I painted it with BM Hale Navy and added some awesome brass hardware that finished it off perfectly. I loved the color but my taste has been changing and paint is such an easy and inexpensive way to make a change to a room (plus that fog crept in), so I grabbed my paintbrush and leftover paint and got to work.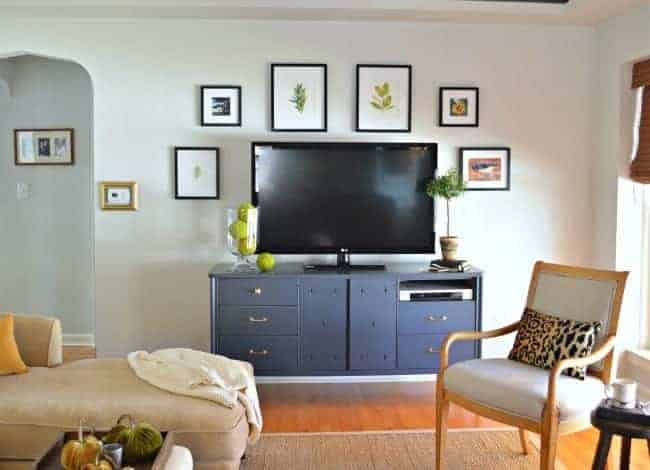 Wow, not only has the paint color changed but so has my photography and picture styling, hopefully for the better. Anyway, this former dresser turned media cabinet is a beast to move so the living room was a mess of drawers, dvds and cds for a few days while I worked on it. This isn't a difficult job but it did take a few days to do the usual steps…sand, prime and paint.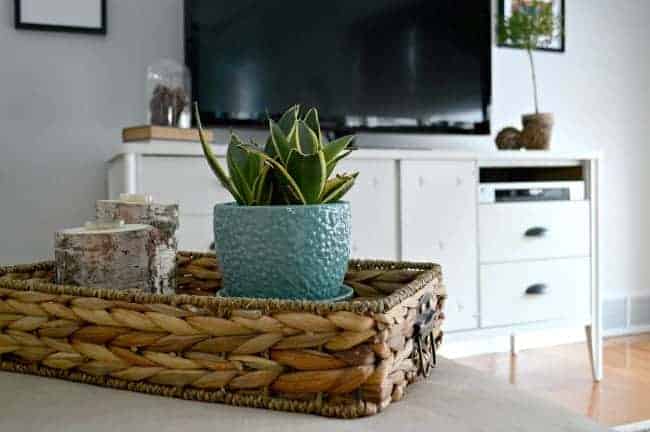 I think that's why I gravitate toward this kind of activity when I'm not feeling like myself. It's easy, repetitive and not a lot of thinking is involved (well, you do have to decide on paint color and hardware, which can be a bit daunting, but the rest is easy).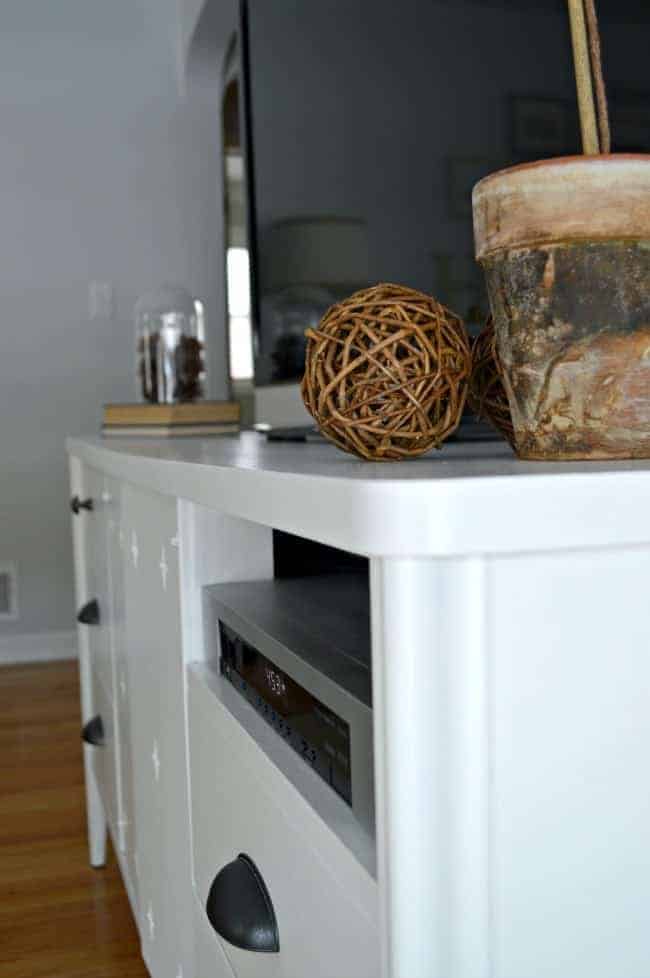 I used leftover paint from the kitchen cabinets, BM White Dove, and added a few cup drawer pulls that I picked up at Lowes.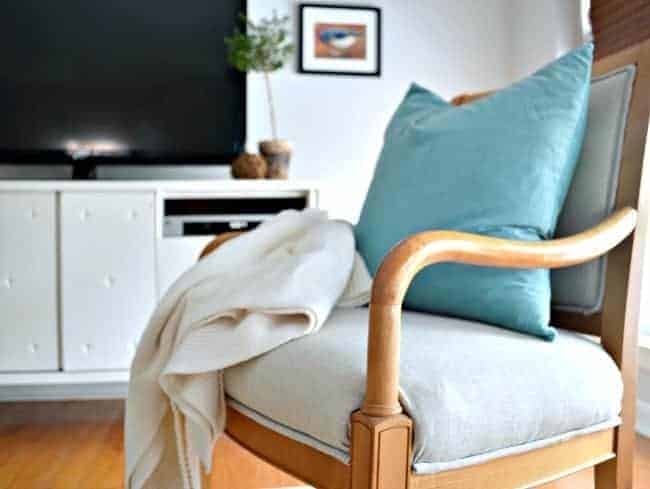 I love the color change but the pulls make it for me. They are awesome!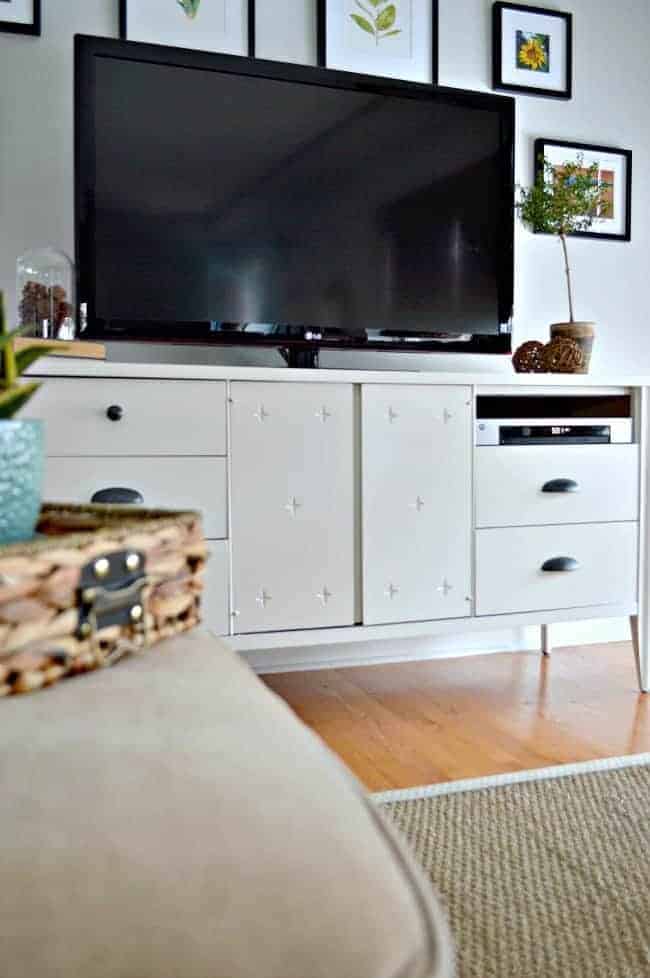 What do you do when you're feeling off? Eat chocolate (I do), read books (I wish), chill out (do people even say that anymore?), go for a walk (in this weather? No way!)?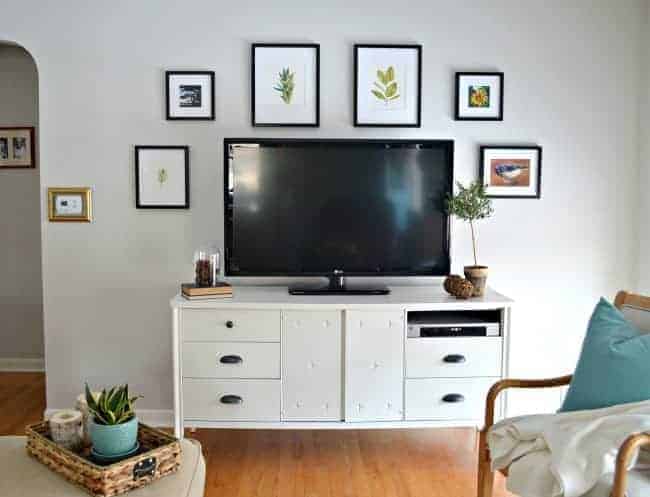 I will definitely be back on Friday for a small home tour that you don't want to miss.
Thanks for stopping in and I hope you have a great week!
You can find me at …Between Naps on the Porch | A Stroll Thru Life | Savvy Southern Style | Cozy Little House | French Country Cottage