Happy Monday! Hope you all had a great weekend.
I've been busy around the inside and outside of the house but I haven't been posting as much. I think I'm just feeling tired from this past year of blogging and moving in the house and fixing up the house by myself while blogging. I'm trying to figure this all out so I can get back in the swing of things and back on track. I will be here for the long haul so I hope you'll stick with me. 🙂
I have still been getting things done though. One of the projects that I recently completed was some updates in my entryway.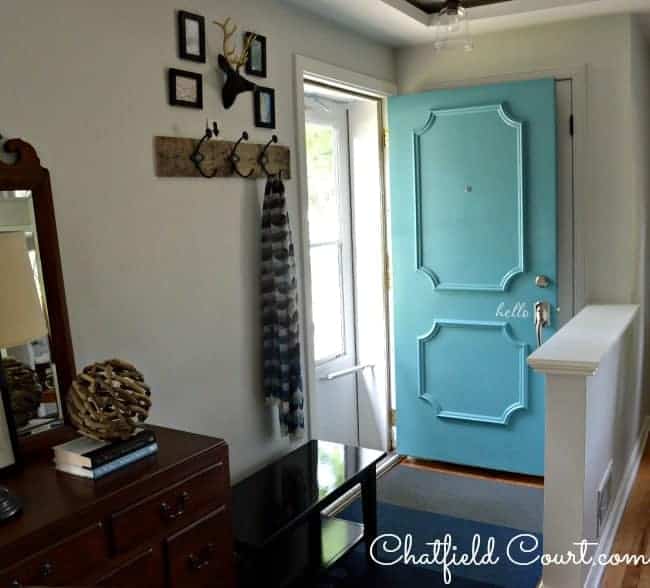 I'm having another 1 step forward and 2 steps back moment. I don't want to be a downer but I do want to always share my mistakes as well as my triumphs with you in the hopes that it will help someone else.
Do you see that freshly spray painted shiny, black bench? It wasn't quite done but I was ready to take my pictures so I brought it in from the garage. The bottom shelf just needed a coat of polyurethane spray (the same thing I used for the top and the legs) and it would be done. I took all of my pictures, returned the bench to the garage, and asked my husband to spray a quick coat on it before he left for work last Monday morning. Well, he did what I asked but something had gone terribly wrong…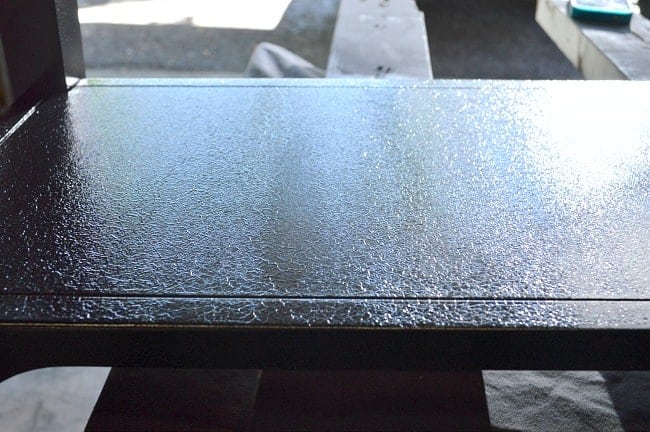 Yeah…that's not the look I was going for. The whole bottom shelf looked like that. I figured out that it had to have happened because the temps were a little cool that morning. Unfortunately Mr. C² sprayed the legs and around the sides of the top too. Ugh. The only part that seemed to be ok was the top so this weekend we broke out the power sander and sanded it all, even the top. See, my husband put shop towels on the top to protect it and they left imprints on the surface, ruining my nice, smooth, glossy finish. OK…deep breath.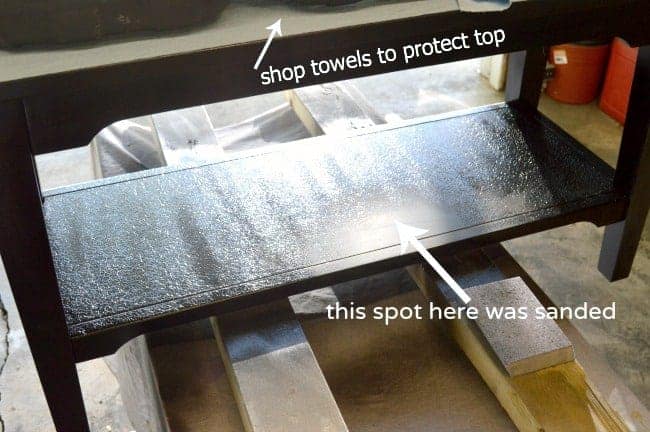 After it was sanded and wiped down thoroughly, we sprayed it with primer and it all crackled. While muttering a few curse words, Mr. C² immediately ordered that it be thrown away. I, on the other hand, really felt like I had to at least try to fix it, so I searched the internet for information and ideas. After a few hours of reading (and looking at new benches) I decided to cover the top with a cushion, which I wanted to do anyway, and to try to use some oil based primer and paint.
So that's where we are today. I will sand it down…again…and paint it…again and I'll let you know what happens.
On to some happy news! After 20 years we are proud to announce our 3 new additions here at Chatfield Court.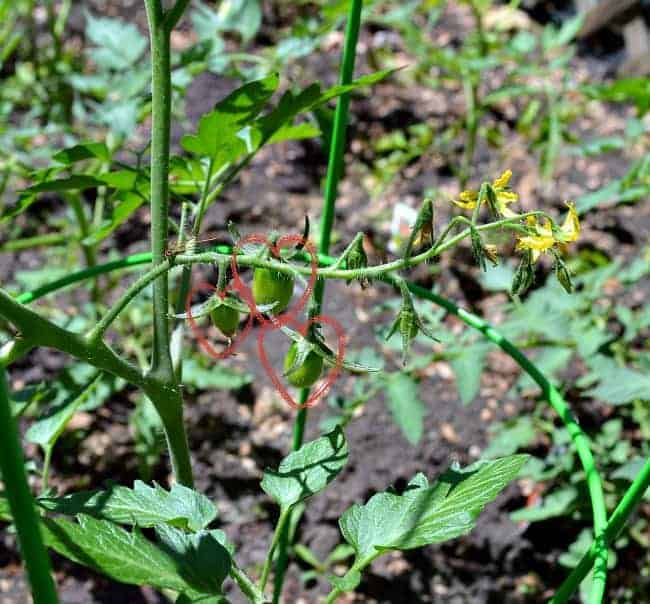 Do you see them there? Aren't they so cute? Baby tomatoes. I'm totally joking but it's so great to see our first garden in our new house flourishing. We lived in the South for 20 years and couldn't have a garden so we are really excited about it. I know…really lame. 😉
Have you ever had an oops moment with spray paint? Do you have a garden this year? Do you get excited to see new things happening with it?
Thanks so much for stopping by and for your support of Chatfield Court. I hope you have a great week!