Disclosure: As an Amazon Associate and member of other affiliate programs, I earn from qualifying purchases.
The craft supplies and paint brushes are all put away but I'm keeping busy this week baking, getting the house ready for our daughter's visit and wrapping gifts. I know you are all busy too, so I thought I'd pop in one more time before the big day and share a bit more Christmas around the cottage. (If you want to see more, you can check out our cozy Christmas cottage and front porch tours here and here).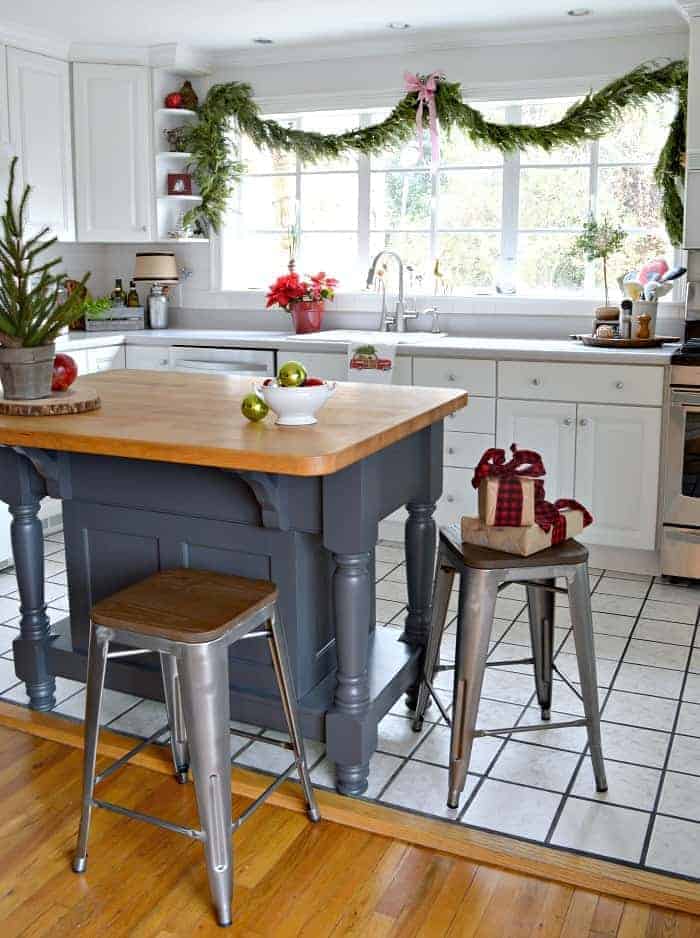 Unfortunately, the kitchen doesn't look like this right now, there's boxes and gifts and cookie making ingredients all over the place. It's how it should look the week before Christmas, right?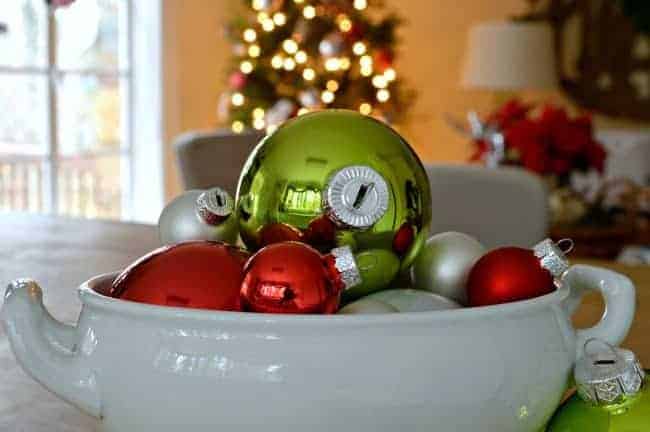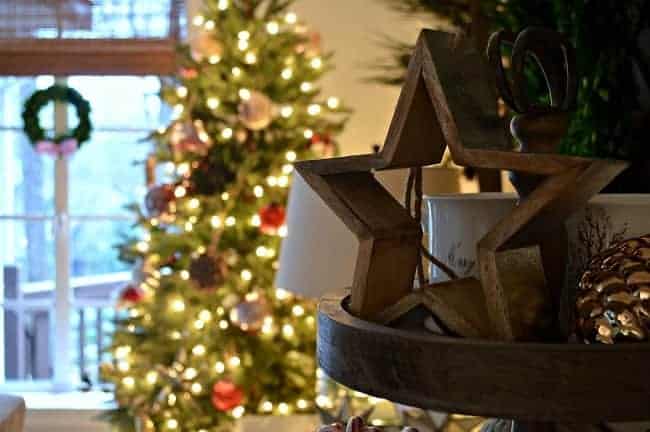 I took a few pictures of our living room dressed for the holidays. I haven't shown this room a whole lot since we moved in. It's a small, dark and awkward space and I'm still learning how to photograph it. I'll keep at it and share more as I fix this space up. (Room sources listed at the end of the post)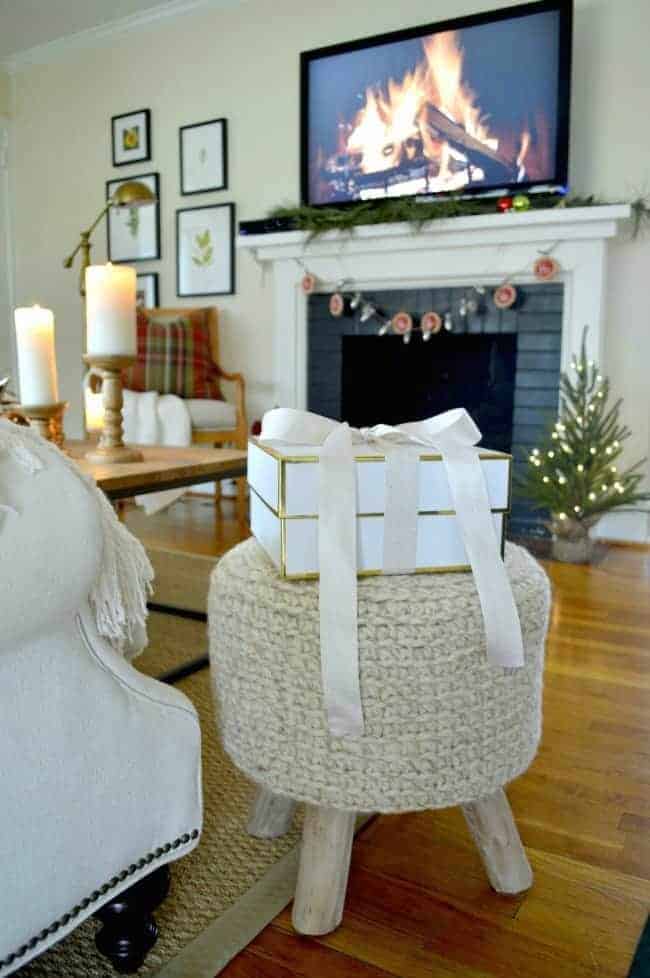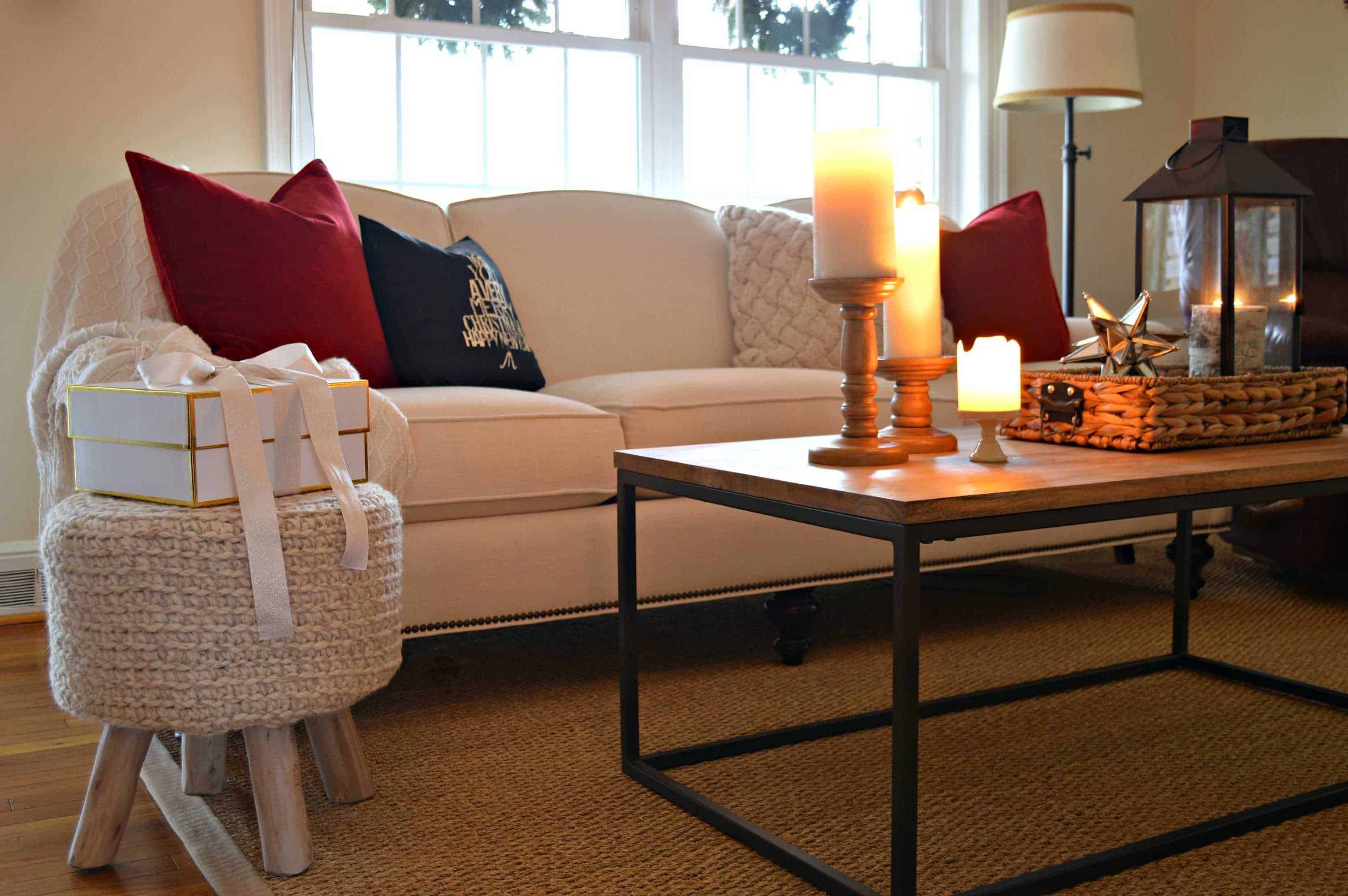 I couldn't fit our big tree in here but I found a little one that was the perfect size.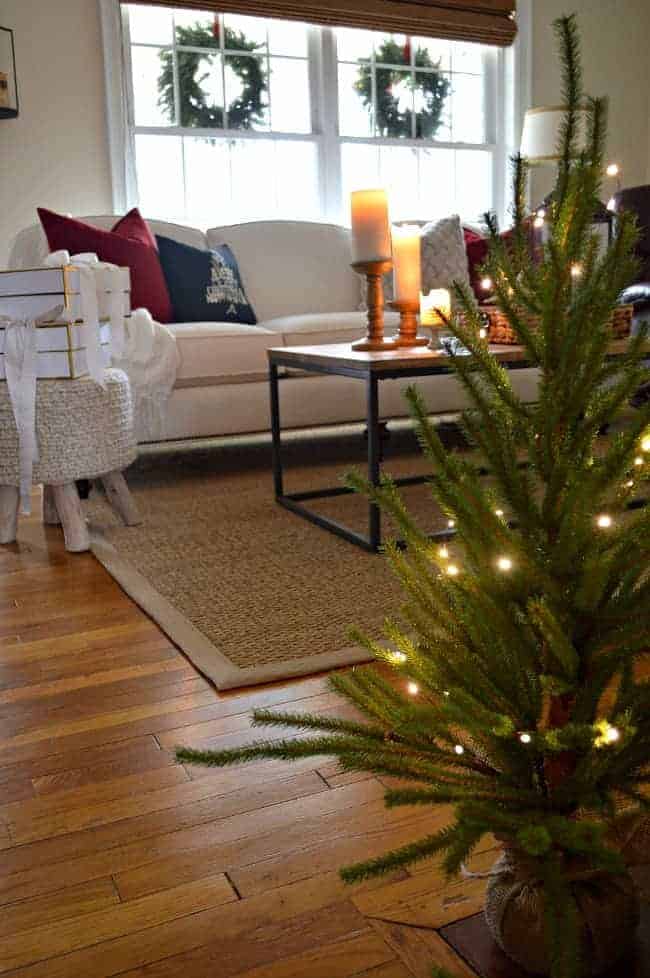 Our fireplace isn't in working order this year so the Yule log will have to do. At least there's no mess to clean up. 😉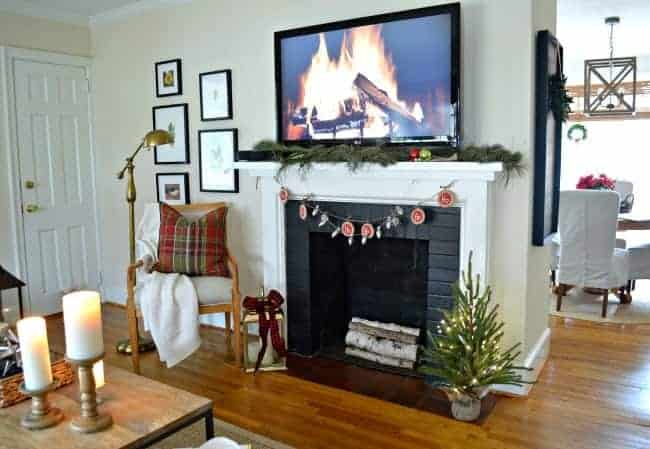 We'll be spending a lot of time in this room during the holidays watching movies, playing board games and catching up with our oldest daughter. Sadly, our youngest won't be able to make the trip out from San Francisco.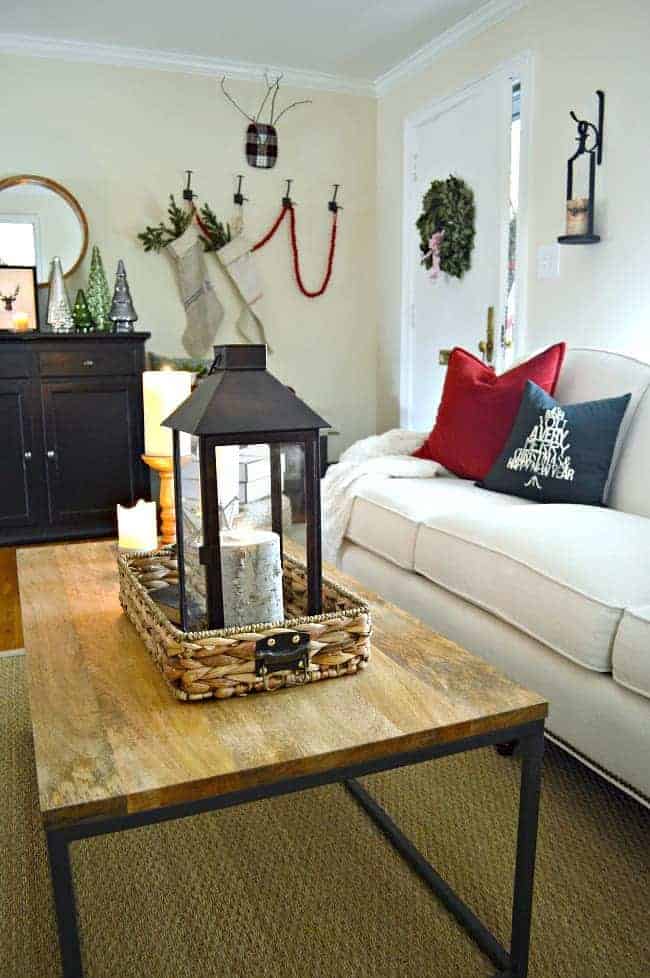 Moving outside...
I couldn't let the holiday season pass without sharing a fun tradition that takes place in our new neighborhood. I won't get into the whole story but years ago a family in the neighborhood started hanging lighted balls in their trees during the Christmas holiday.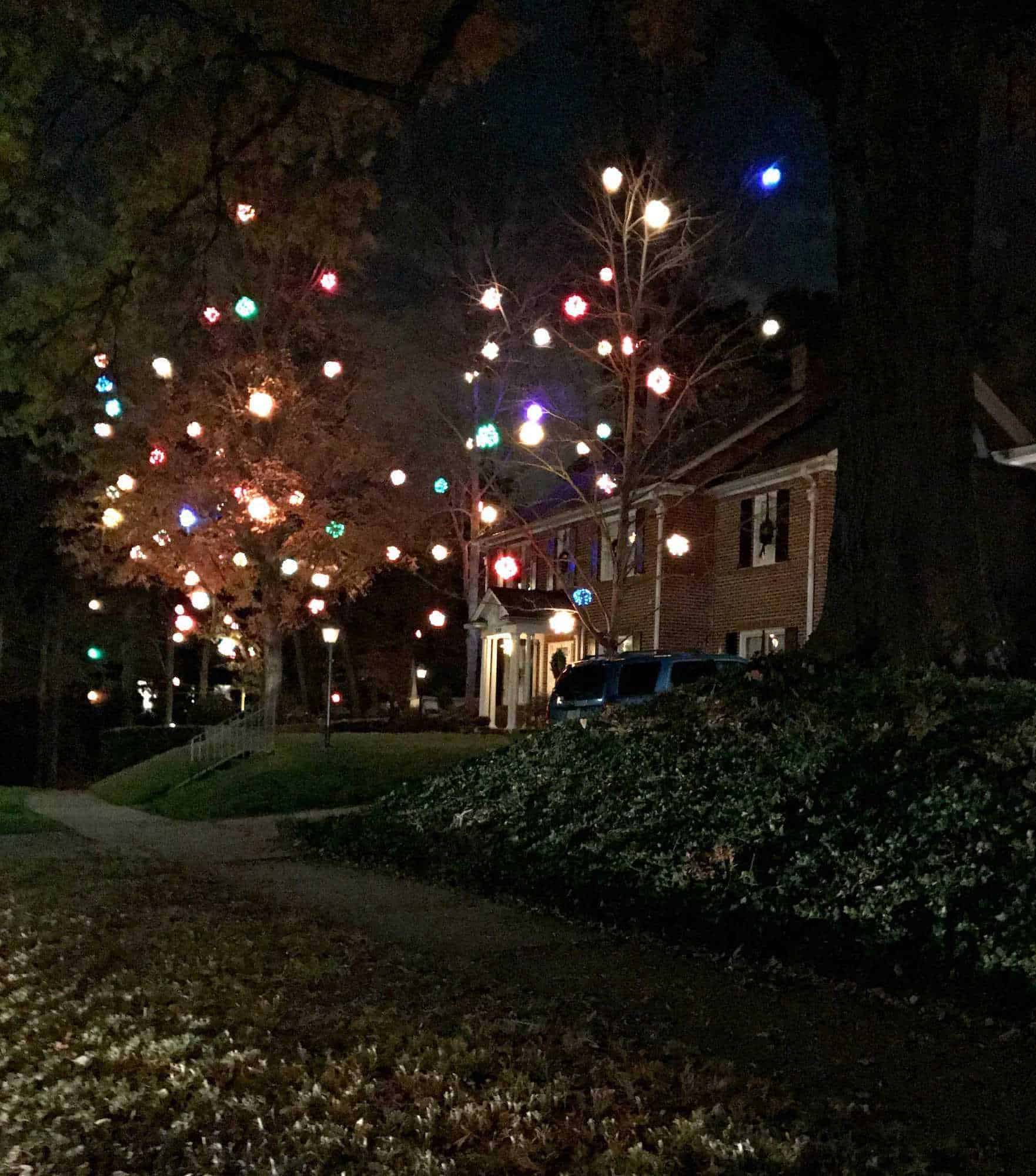 Over the past 15 years or so, it's grown to where most of the whole neighborhood is glowing with these lighted orbs. It's truly magical to walk or drive through at night.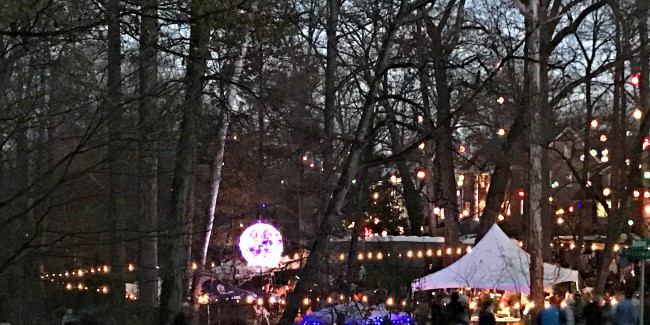 Actually, this tradition has turned into a fundraiser to help feed those who are hungry. It's a wonderful and very worthy cause.
We wanted to take part, so we built and hung 15 balls in our own trees. Normal sized balls...just like everyone else.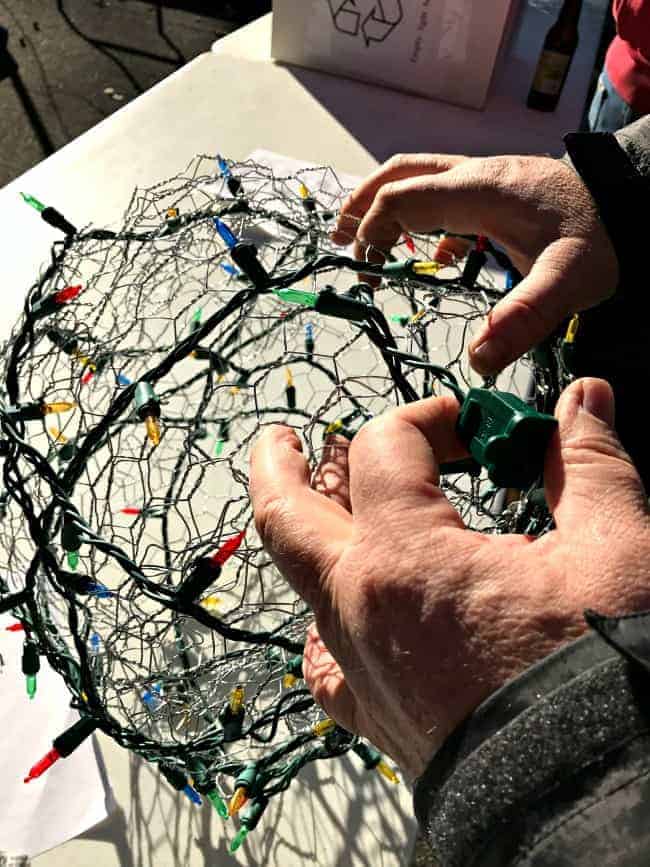 Of course, the hubs had to be different so he, along with a few guys from work, built this massive 6 foot 2 inch lighted ball. 2000 lights (I know because I picked them out) and weighs about 50 lbs. Ummm, yeah...it's huge.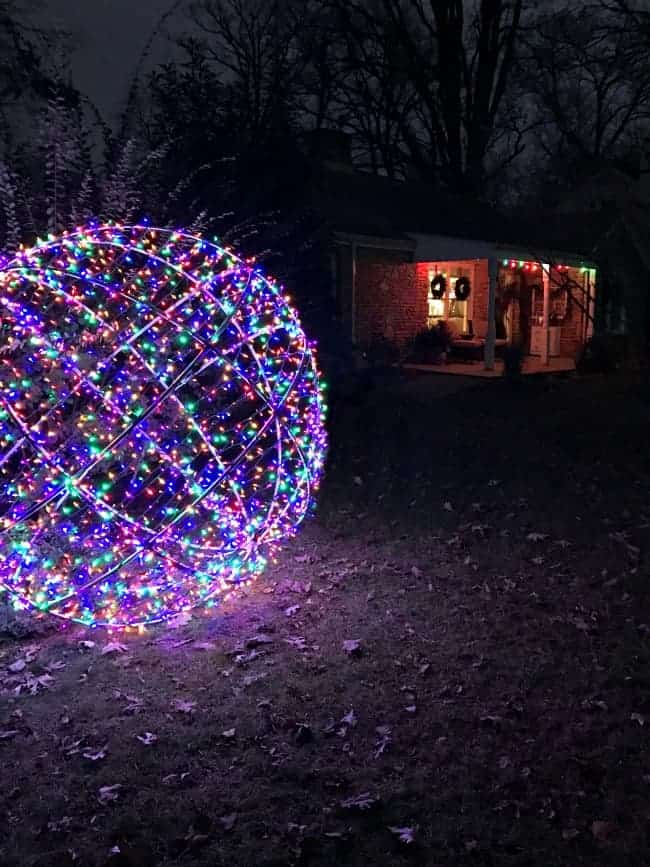 I'll be sad when everything comes down and gets put away. I don't want to think about that right now though, I want to enjoy this coming week and all that comes with it.
Thanks so much for stopping by to visit. Hope you have a great week!
From our family to yours, we wish you a very Merry Christmas!
Sources
Affiliate links used. Please see my Privacy Policy for more info.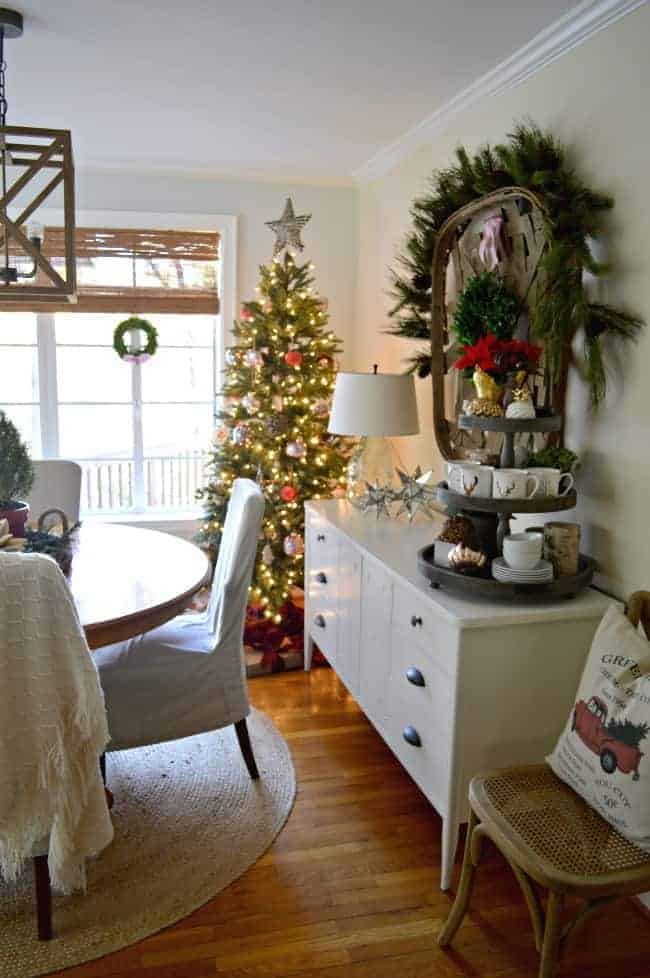 Cozy Christmas Cottage Tour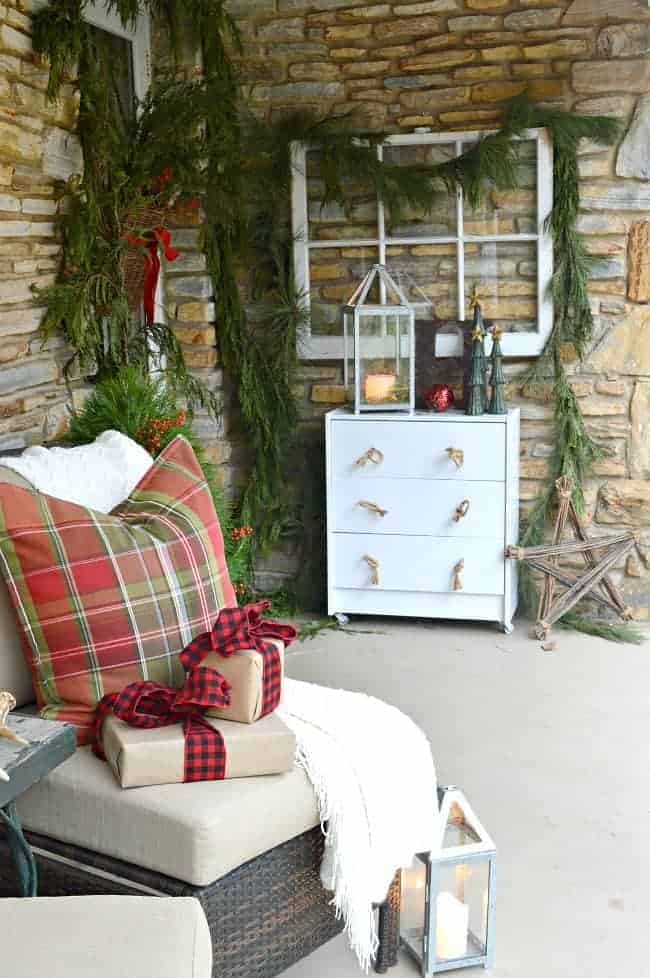 Cottage Christmas Porch