Disclosure: As an Amazon Associate and member of other affiliate programs, I earn from qualifying purchases.
It's that time of year to think about decorating your holiday tree. To help you get in the mood, I've collected 25 of the most creative DIY Christmas ornament ideas.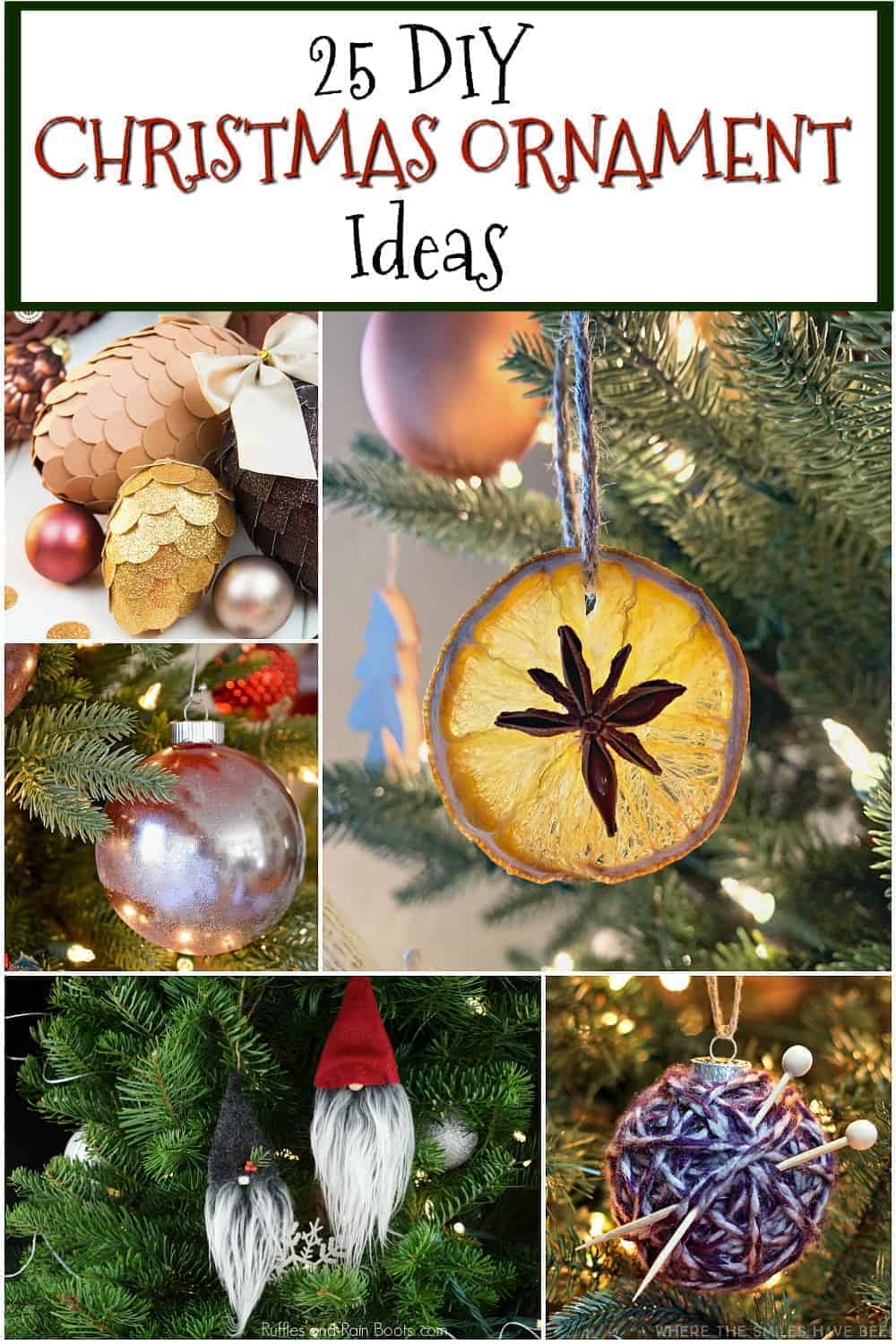 25 DIY Christmas Ornament Ideas
Whether you need help decorating your Christmas tree, or want to make a fun homemade gift for family, there's tons of fun and easy holiday ideas to get you started.
Which ones will you make?
Check out more of my easy holiday DIY decor...